15 Post-Workout Green Smoothies For Faster Recovery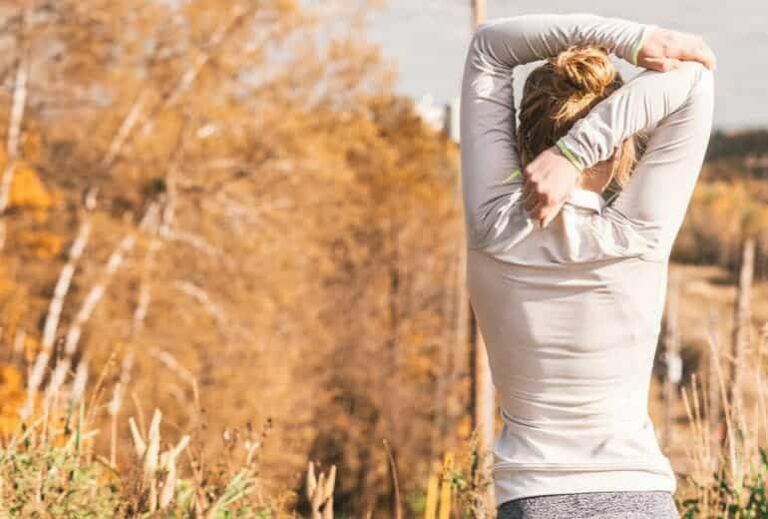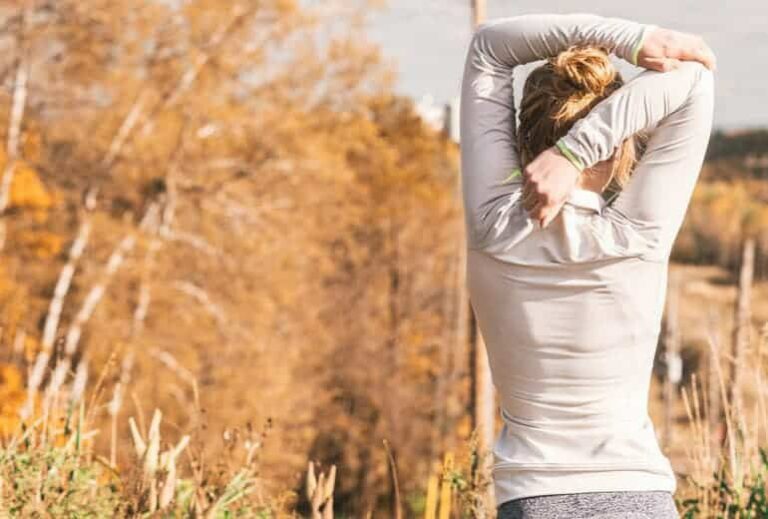 Whether you just finished a bootcamp class, sweat your butt off in a weightlifting session, or kept the intensity low with some yoga, you're going to need to recover after your workout! 
Ever feel totally starved after a session? That's your body calling out for more fuel. Consider your post-workout meal a regular part of your fitness routine. You need to refuel and nourish your muscles — and the quickest, easiest, and most healthful way to do that is with a green smoothie.
Your blender will break down the nourishing whole foods as much as possible before they even go in your mouth, so your body can easily digest and absorb the nutrients in your post-workout green smoothie.
In this article:
When to Eat After Your Workout
There's a lot of conflicting information about when to get in your post-workout meal or snack. Some say it's best to get it in within 30 minutes of completing your exercise, and others say you get the same benefits more than one to two hours later. 
Everyone's body is unique, so what works for you may not work for the next person. While some may feel ravenous after exercising, others find that working out suppresses their appetite. For what it's worth, the Sports, Cardiovascular and Wellness Nutrition practice group of the Academy of Nutrition and Dietetics recommends refueling within 30 to 60 minutes.

How to Build a Post-Workout Smoothie
Green smoothies are a really great way to refuel after a workout. They're quick to make, easy to digest, and a simple way to pack in a bunch of great nutrients. And you'll definitely want to make them yourself—store-bought smoothies-on-a-shelf are filled with a ton of sugar.
[Related: How To Make A Green Smoothie: The Foolproof Guide]
Here's what you'll need:
Choose your produce:

What fruits and vegetables do you want in your smoothie? This is your carbohydrate source, which will replace the glycogen depleted from your muscles and restore your energy. Bananas contain lots of potassium, which helps bring electrolytes back into the body (we lose them when we sweat). Bananas also add creaminess to a smoothie, especially when frozen beforehand. Berries are an excellent option as well, adding plenty of healthy benefits from their antioxidants along with natural sweetness. 
[Related: Why You Shouldn't Be Afraid Of Sugar In Fruit And Other Whole Foods]
As for vegetables, get in those leafy greens! They contain magnesium, which is another important mineral for muscle recovery. If you're new to adding greens to your smoothies, start with baby spinach. Kale is a popular option, though it may be an acquired taste for some; if you go that route, try the baby version, which has less of the plant's signature strong taste.
Choose your protein:

There are plenty of protein powders on the market, and it can be confusing to figure out what to choose. The best options are

made with whole, natural ingredients

(no garbage ingredients like

whey protein

or soy, which is almost always genetically modified and overly processed to be estrogenic). But we don't always have to rely on protein powder. We can get protein from chia seeds, flax seeds (even better if they're

sprouted

),

almonds

, walnuts, sunflower seeds, pumpkin seeds, etc. Nuts and seeds are a great source of protein as well as healthy fat, which will help keep you satisfied and your energy lasting longer. 
You can even add legumes to your smoothies! Go for more neutral options like chickpeas and cannellini beans (a great high-fiber package of carbs and protein), and check out the recipes below for inspiration.
Choose your liquid:

Although simpler sugars are quickest for post-workout energy, we don't want to overdo it and take on more than our bodies can handle. The goal of the liquid should be extra hydration, not sugar intake, so I wouldn't recommend fruit juice unless the produce in your smoothie is high-fiber and all veggies. Otherwise, some great options are

almond milk

,

oat milk

, coconut milk,

coconut water

(extra electrolytes!), or filtered water. Use

alkaline wate

r for even faster hydration!




   

Choose your superfood boosters:

Uplevel your smoothies with extra superfoods! My favorite addition to every smoothie I make is

TriOmega Superfood

, a combination of sprouted chia, flax, and broccoli seed. But there are plenty more ideas. Cacao powder not only adds tons of antioxidants and muscle-loving magnesium, but a deliciously chocolatey taste. You can also add berries like goji berries or acai for another antioxidant boost for better recovery. A few other ideas you might want to try: maca powder to help your body adapt to the physical stress of a workout,

seaweeds like kelp and dulse

for their mineral content and ability to help naturally cleanse the body of toxins, or moringa powder for plant protein and anti-inflammatory properties.
[Get my free, printable 1001 Green Smoothies cheat sheet for endless delicious combinations!]
15 Post-Workout Green Smoothie Recipes
If all of the above sounds a bit overwhelming, I rounded up 15 post-workout green smoothie recipes to help you get started with some ideas. I even mixed it up a bit by including some recipes other than my own! The right one for you will depend on your workout; for high-intensity cardio you'll need more carbs, and for weightlifting you'll need higher protein.
My Mean Green Detox Smoothie


This is one of my favorite green smoothies, and it has an extra-special ingredient: spirulina! It's a great source of plant protein, as well as being an anti-inflammatory and antioxidant.
No-Hunger Post-Workout Shake

via Yuri Elkaim




Here's where the beans come in! Yuri uses navy beans, which are pretty neutral in flavor, so they go well with the bananas, almond butter, cacao powder, and coconut in the recipe. If you're one of those folks that feel totally starved after working out, this high fiber option will be very satisfying.
Inner Goddess Raspberry Breakfast Bowls

via Pinch of Yum




Would you rather eat your smoothie like it's ice cream? Try this option that uses less liquid so the smoothie is much thicker (and be sure to hydrate on the side!). If you'd rather sip it, just add a little more water or coconut milk. Either way, the peaches and mangoes make for some delicious post-workout fuel. Boost the nutrients from the flax by substituting

sprouted flax

instead.
Classic Cauliflower Blueberry Smoothie

via Lee From America




Cauliflower in a smoothie? Don't knock it till you try it! Since it's a fairly neutral vegetable in its raw form, it makes for an easy way to get an extra serving of veggies in your day (and some plant protein, too). Any flavor traces are overpowered by the sweetness of blueberries and almond butter. To make a batch of hemp milk for this recipe, blend 1 cup hemp hearts with 4 cups water and strain the contents through a mesh bag or several layers of cheesecloth. Alternatively, you could use

almond milk

,

oat milk

, or your favorite dairy alternative.
My Broccoli Blitz Smoothie


If we can do cauliflower, why not broccoli? The 1 cup of florets called for in this recipe provide 2.6 grams of protein, not to mention all the protein in the recipe's spinach. It also contains Vitamin K2, an important nutrient for bone health. This smoothie is a great option for the higher cardio days, with a higher ratio of carbohydrates to protein thanks to the fruit and sweetener.
Powerhouse Pumpkin Smoothie

via Prevention




If you're feeling autumnal, this is a great post-workout smoothie for the fall season. Pumpkin puree isn't only for a Thanksgiving pie! As the recipe notes, it's filled with Vitamin A to help your body quickly repair the cell damage that occurs during a workout. For the Greek yogurt, there are many dairy-free options out there these days (typically made from almonds or cashews) that are just as thick and creamy as the cow's milk version. These options are preferred as they are

less inflammatory

.
Cherry Berry Smoothie Bowl

via Good Witch Kitchen




This cherry and raspberry blend is packed with

Vitamin C

, an important nutrient for supporting stress hormones. This is good if you're new to working out and your body hasn't adapted yet to the physical stress of working out. It also contains

chia seeds

, not just for protein and

omega-3 fatty acids

, but because they're so hydrating! Chia seeds can hold up to 10 times their weight in water, so it keeps your tissues hydrated for longer.
Peanut Butter and Jelly Green Smoothie

via Cupcakes and Kale Chips




You can't throw kale on a PB&J sandwich (well, you could, but I don't recommend it), but you'll never notice the handful of leafy greens in this tasty smoothie. This is a simple and straightforward recipe, and it's a great option for the low-cardio, strength-training days. Sneak in your favorite magnesium-rich greens and you've got a recovery drink that satisfies your inner child, too.
Hidden Greens Chocolate Protein Smoothie

via Oh She Glows




With a high-speed blender, you can blitz kale, dates, and hemp seeds together with cacao powder, almond milk, banana, avocado, and cinnamon for an ultra smooth and creamy result. Dates are an excellent choice for a natural form of simple sugars, and they come complete with fiber so you don't get a blood sugar spike post-workout.
My Mustard Greens Mambo


You don't have to limit yourself to kale and spinach with your leafy green vegetables. This smoothie incorporates mustard greens and romaine lettuce, too. Going for a

distance run

? Give this Vitamin-C packed blend a try—it helps to stimulate collagen production in the body, which is essential for tissue healing (read: muscle recovery!).


Blueberry Spinach Ginger Smoothie

via Among the Colors




Ginger

is a great ingredient to have in a post-workout smoothie. It's naturally anti-inflammatory and has antispasmodic qualities as well, meaning it helps relax the muscles. Ginger also helps with blood circulation, allowing the nutrients from your healthy smoothie to get into your cells more easily. It tastes pretty great, too!
Snickerdoodle Chickpea Smoothie

via Hummusapien




Sometimes you'd rather have some cookies after working out. I can relate! But a snickerdoodle smoothie can satisfy that craving and deliver plenty of protein too. This recipe uses chickpeas as the protein source—they're not only for hummus! As well as protein, they're rich in manganese, which supports the health of bones and joints.
Tropical Green Machine

via Kayla Itsines




This refreshing smoothie is a great post-cardio drink to have in your recipe book. Among their many roles, electrolytes help support our muscle function and recovery. If you start to cramp up during your workout, that could be a sign your electrolytes are low. This smoothie offers a solution to the problem with

coconut water

as its liquid base.
My Creamy Spiced Cauliflower Soup
This one is technically a soup, but hear me out. The best part about this one is that you can easily prep it ahead of time and sip on it in the winter when you might be too cold for a smoothie. A lot of people don't associate a white food like cauliflower with health benefits, but it is packed with antioxidants and contains Vitamin C and K, energy-boosting B vitamins, and the muscle-supporting magnesium and potassium.
These 15 post-workout smoothies offer plenty of variety to include in your fitness regimen that are way better (and tastier) than powdery mixes. And you're getting lots of different vitamins and minerals that support your muscles and energy, too, so you can stay strong through all your workouts.
Read Next: Bone Broth Protein: Why You Should Try It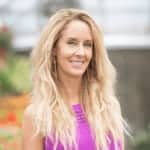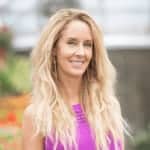 Robyn Openshaw, MSW, is the bestselling author of The Green Smoothies Diet, 12 Steps to Whole Foods, and 2017's #1 Amazon Bestseller and USA Today Bestseller, Vibe. Learn more about how to make the journey painless, from the nutrient-scarce Standard American Diet, to a whole-foods diet, in her free video masterclass 12 Steps to Whole Foods.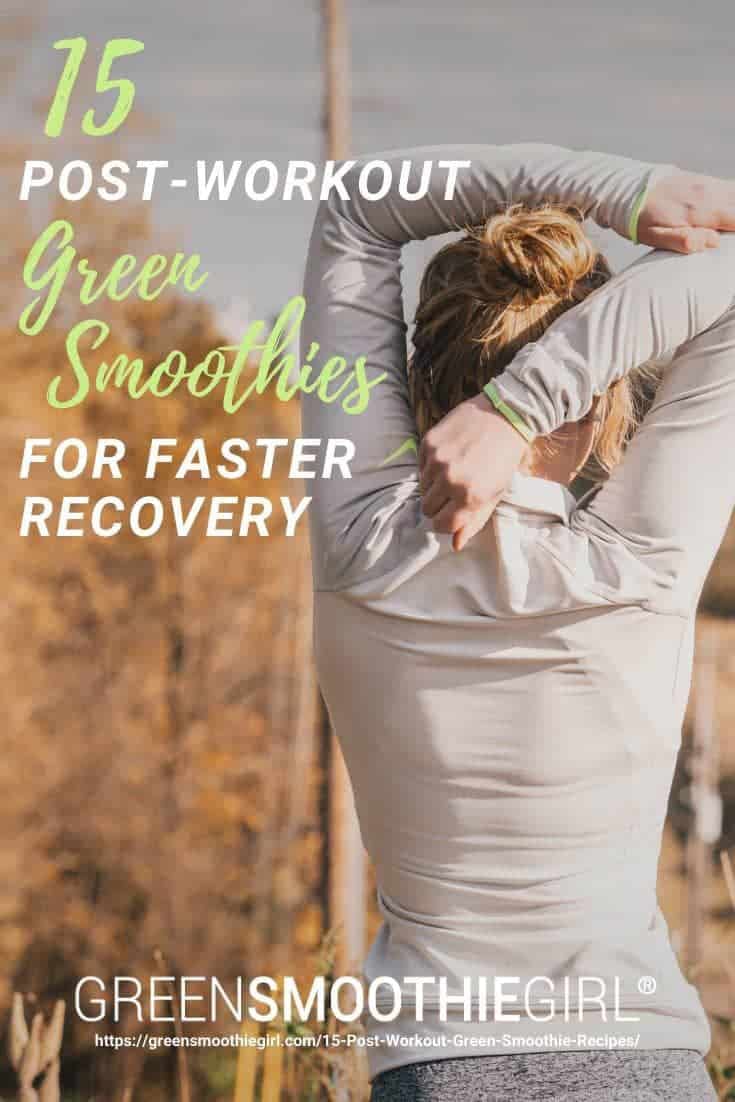 Disclosure: This post may contain affiliate links that help support the GSG mission without costing you extra. I recommend only companies and products that I use myself.
Posted in: Exercise, Green Smoothies, Recipes, Whole Food