Making Healthy Holiday Treats & Memories!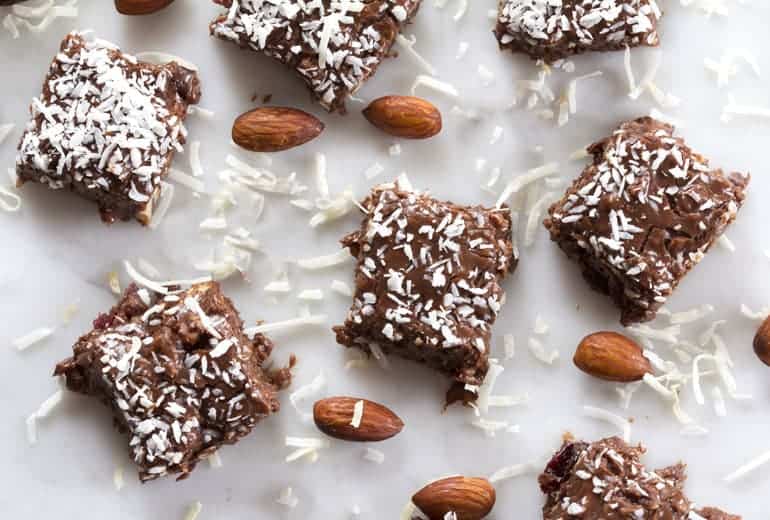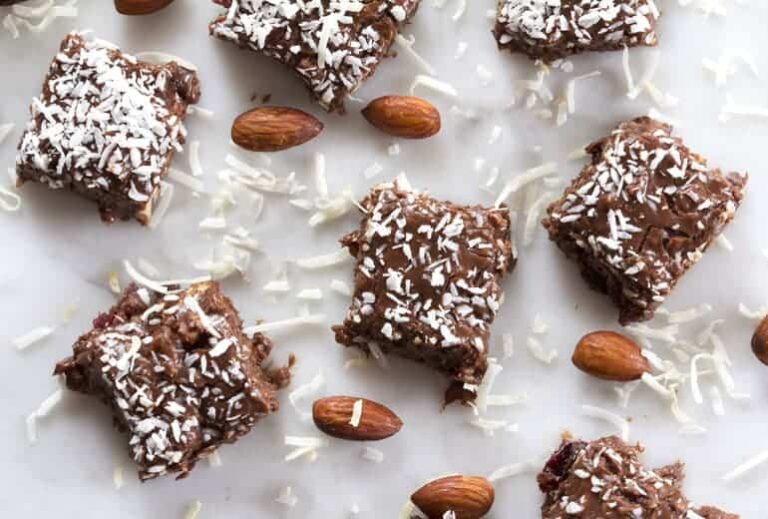 Holidays are always an interesting time if you eat a plant-based, whole-foods diet. There are plenty of classic dishes you'll want to refuse, but there's no reason you can't enjoy some delicious treats alongside your loved ones.
In this article:
One of my big transitions from a junk-food diet to a whole-foods diet was all about chocolate.
I used to reward myself every afternoon with something chocolaty. Back in the day, when I weighed over 200 pounds, I'd eat chocolate-covered donuts. I'd buy a box of 6 and eat 3 everyday while my kids napped.
Admitting that kind of makes me cringe, but I'm keepin' it real! I won't lie to you. And anyway, I think almost everyone in America can relate. If it's not donuts, it's Doritos or Diet Coke.
Over the past several years, I've discovered some ways to eat my favorite indulgences that didn't leave me feeling sick and anxious, and I'm excited to share them with you.
Pumpkin Pie (The Healthy Way)
If you want to use a favorite family pumpkin pie recipe, good news! You can make it like usual except for some substituted ingredients. Use organic eggs or flaxseed, replace refined sugar with raw coconut sugar, and use coconut milk instead of milk! Easy and delicious! Bake it in a custard pan if you're opting out of crust.
(Check out more easy swaps to make your favorite recipes healthier!)
I love pumpkin pie, but I usually skip the pie crust. This makes it more like a custard. You can put finely chopped toasted almonds in the bottom of the dish for some crunch, though! I've got a Raw Peanut Butter Pumpkin Pie recipe for you that is always a hit.
Ingredients
Crust
1 cup almonds
1 cup soaked raisins or dates
2 tbsp cacao powder
Filling
1 cup pumpkin puree
1/3 cup natural peanut butter
1/2 cup soaked raisins or dates
2 packets stevia powder
2 tbsp almond milk
1/2 tsp vanilla
Directions
Soak raisins or dates for at least 1 hour to soften.

Drain and combine all ingredients for crust in food processor or high-powered blender.

Press into small pie pan. Chill while making the filling.

Add all ingredients for filling, after draining water from raisins or dates first. Blend until thick and creamy.

Layer filling on top of crust and freeze.
Almond Joy Fudge
This fudge recipe is not only easy—it's a great way to get antioxidants from dark chocolate AND the benefits of healthy fats in treat form! I used to use raw agave nectar, but you can use honey instead. I've had many people tell me they keep it in the freezer for their daily treat, so they have to make it only once every few weeks. One square usually satisfies!
Ingredients
2 cups maple syrup
2 cups organic, cold pressed coconut oil
1 cup raw powdered chocolate (or unsweetened, nonalkalized cocoa)
2 cups shredded coconut
2 cups chopped almonds
Directions
If your coconut oil is solid, place its container in a sink of hot tap water to melt it first. Then put maple syrup and coconut oil in a high powered blender and add chocolate.
Blend well, then pour the mixture into a bowl and stir in coconut and almonds.
Pour the mixture into a 9×13-inch pan, chill 2 hours, and cut into squares to serve. Keeps well in the freezer for a daily chocolate fix!
If you're looking for even more ideas for how to indulge your sweet tooth without blowing your healthy eating plan, grab my FREE printable wallet card featuring these 6 Easy Swaps so you'll always have them on hand.
When I send it to your inbox, I'll also send you a BONUS gift, my Healthy Treat Recipes ebook! It's filled with yummy recipes in which these swaps have already been made, so all you have to do is get cooking!
I hope the holidays are wonderful for you and yours. Love to you!
Read next: GSG Coaches Share Healthy Cold-Weather Recipes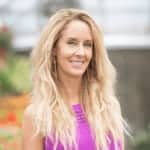 Robyn Openshaw, MSW, is the bestselling author of The Green Smoothies Diet, 12 Steps to Whole Foods, and 2017's #1 Amazon Bestseller and USA Today Bestseller, Vibe. Learn more about how to make the journey painless, from the nutrient-scarce Standard American Diet, to a whole-foods diet, in her free video masterclass 12 Steps to Whole Foods.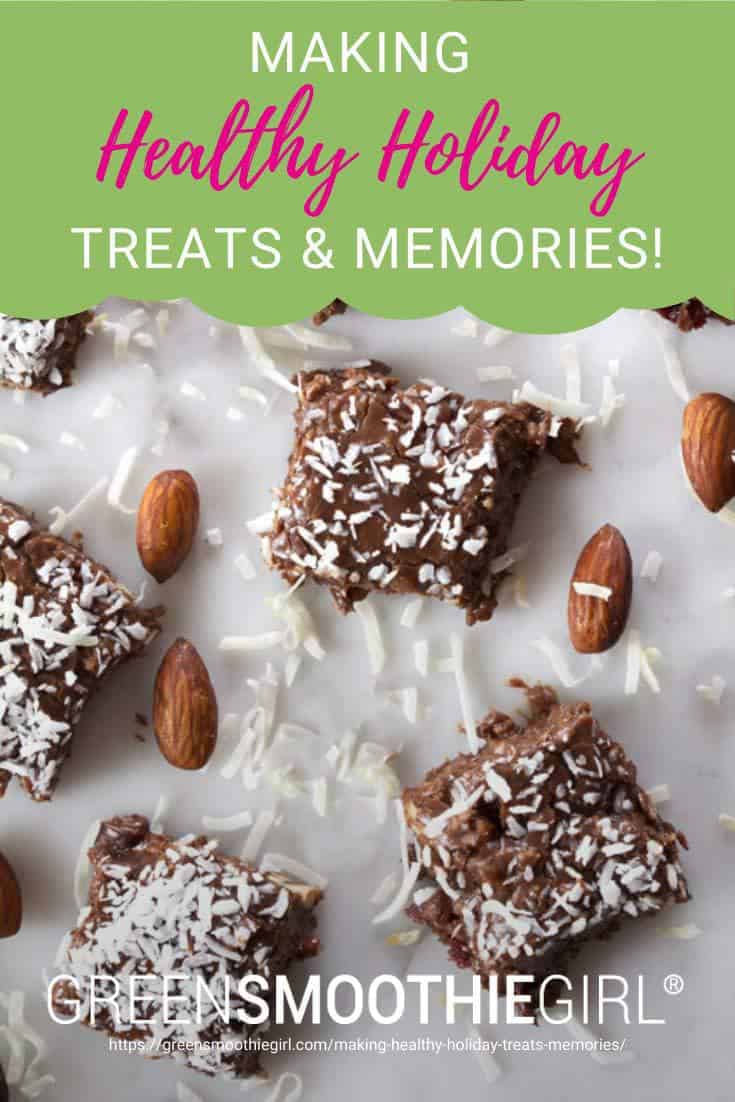 Disclosure: This post may contain affiliate links that help support the GSG mission without costing you extra. I recommend only companies and products that I use myself.
Posted in: Recipes, Whole Food