Top 11 Greens to Use in Your Green Smoothies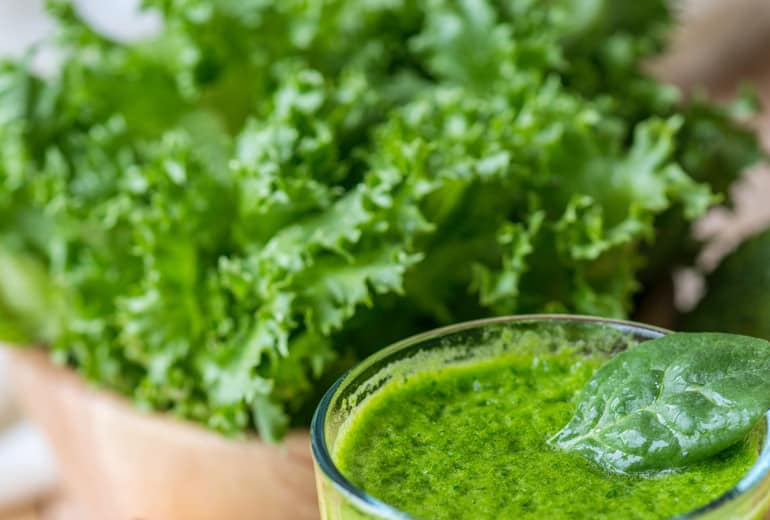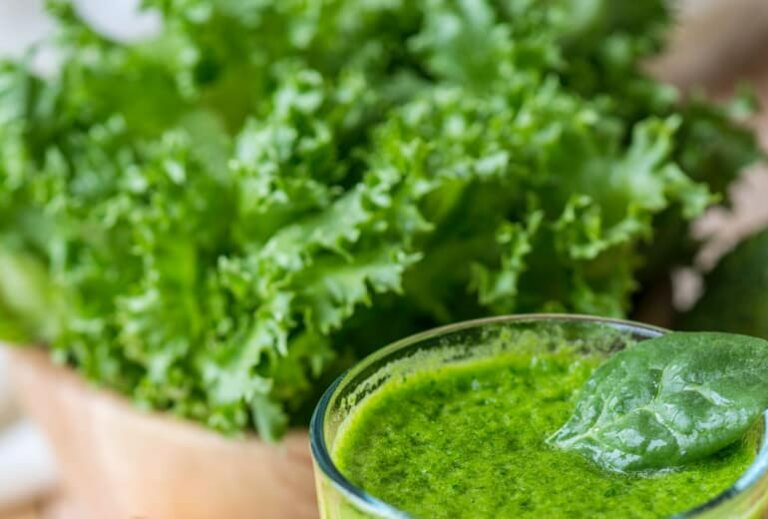 Green smoothies are a delicious and affordable way to get your daily requirements of fruits and vegetables, but what leafy greens you should add?
Pretty much any kind of edible leafy green can be thrown into your blender and whipped up into a tasty green smoothie, but some greens are better than others.
This post shares the top 11 greens to throw in your smoothies, so you have an easy way to enjoy your daily greens!
In this article:
Why Greens?
Greens are particularly rich in Vitamin A and Vitamin K, along with plenty of other vitamins, minerals, and nutrients.
Consuming greens regularly has been associated with the prevention of a wide range of health conditions, including:
Should You Buy Organic?
A recent report prepared for the European Parliament in partnership with a professor at Harvard outlined the dangers of pesticides found on conventional produce.5
Even if you thoroughly wash your produce, it still may contain traces of pesticides, which are associated with a wide range of physical and neurological problems.
Of course, organic produce is more expensive, but in many cases, it's worth it.
Some fruits and vegetables, like spinach, are notorious for their high levels of pesticides. As a general rule, you should always choose the organic option for the leafy greens you'll put into your green smoothie. They usually aren't significantly more expensive than conventional greens  – and if you're going to be drinking them daily in your green smoothies, you want the cleanest and healthiest option possible.
Keep in mind that conventional produce is still a better option than processed food (where herbicides and pesticides can be even more concentrated) or animal products.
[Related Post: Is Buying Organic Food Always Necessary?]
Which Greens To Use In Green Smoothies: Consider Flavor and Nutrition
No matter which type of produce you decide to use to make your daily green smoothies, you'll have a wide range of options when it comes to the greens you select.
This choice means you can constantly adjust your ingredients for different tastes and round out your nutritional profile by selecting different greens with different benefits.
Top 11 Greens To Use in Green Smoothies
To help you get started, check out this list of my favorite 11 greens to use in green smoothies, including a brief description of how each one tastes and what nutritional benefits you'll get by adding it to your daily green smoothie. Then, grab your blender and get ready to mix and match your way to better health!
SPINACH
Spinach is an ideal ingredient for healthy green smoothies because it has a mild, sweet flavor that's often described as "earthy." It's also one of the most nutrient-dense foods6 you can consume and is a great source of vitamins like K, C, and A – as well as folate, magnesium, and iron.
Loaded with vital nutrients, fiber, and antioxidants, spinach gives you plenty of bang for your buck if you add it to your green smoothie on a regular basis.
Studies have shown that eating spinach – raw or cooked – can help to prevent anemia. It also has anti-cancer agents and may be an effective anti-inflammatory.7
CHARD
Available in several different varieties, chard is generally considered to be fairly mild (although slightly more bitter than spinach) with a distinctive saltiness.
Like most cruciferous vegetables used in green smoothies, chard is rich in vitamins like A, C, and K, and it also has higher levels of nutrients like iron, magnesium, and calcium than many other vegetables.8
Swiss chard is also a good source of phytonutrients, which can improve eye health and reduce the risk of cataracts.9 Plus, adding chard to your green smoothie can help to keep your skin and bones healthy and may help prevent cancer.10
COLLARD GREENS
When it comes to greens, collard tends to be a little bolder and has a stronger flavor than some of its cruciferous cousins, and some people even find it to be a little acidic or bitter. Consider its flavor to be the taste of health; greens with a sharper taste get that kick from their high levels of antioxidants, like glucosilinate.
In fact, collard greens are considered to be one of the best sources of antioxidants, and they also provide plenty of Vitamin A, Vitamin K, and omega-3 fatty acids.11
Adding collards to your green smoothie also supports your liver in breaking down fatty acids, which can improve your cardiovascular health12.
And, collard greens provide one standout benefit over some other green smoothie ingredients: the Economic Research Service at the U.S. Department of Agriculture found collard greens to be cheaper and more nutritious than other leafy greens.13
[Related Post: How Much Does A Green Smoothie Cost To Make?]
KALE
With its reputation as a superfood, kale is one of those polarizing leafy greens – people love it or hate it. It has a flavor that's more complex than milder greens like spinach and is often described as "earthy," "sharp," and sometimes "bitter." Love it or hate it, you'll probably agree that kale has a bite, so adjust how much you add to your green smoothie accordingly.
While kale offers the same Vitamin A, K, and C as other healthy smoothie greens, it's particularly notable for its high levels of lutein, a carotenoid known for helping to keep your eyes healthy.14
Kale also includes isothiocyanates, natural byproducts of glucosinolates, which have been shown to reduce the inflammation process, protect cells that are healthy, and stop the growth and spread of tumor cells.15
BEET GREENS
If you're looking for the mildest green you can find to add to your healthy green smoothie, go for beet greens. These "bonus greens" are the nutrient-rich growth at the top of beets and are known to have a sweet, mild flavor.
Beet greens are just as nutritious as the root vegetable to which they're attached, and the greens have particularly high protein, iron, and fiber contents compared to other leafy greens16. They also have one of the highest antioxidant capacities of any vegetable17.
MUSTARD GREENS
While you may want to use primarily mild greens for your green smoothie, adding a leaf or two of something with a kick – like mustard greens – is a great way to boost the flavor. Mustard greens live up to their name with a noticeably peppery taste, and they're an incredible source of vitamins K and A.
Mustard greens are considered a Brassica vegetable, which is the mustard family of cruciferous greens. Eating Brassica greens has been associated with a lower risk of cardiovascular disease, and it also helps prevent some cancers, particularly in the gastrointestinal tract.18 Mustard greens also are high in glucosinolates, which help regulate cholesterol.19
TURNIP GREENS
You might not think about adding turnip greens to your green smoothie, but their radish-like taste can provide a punch to your favorite healthy drink. They're often compared to mustard greens for having the same hit of spiciness and sharpness.
Amazingly, you'll get more nutrients from eating turnip greens than you do from eating the turnip that grows beneath. An excellent source of Vitamin K, a serving of turnip greens actually provides 600% of your daily recommended allowance. Vitamin K is instrumental in supporting bone mineral density20 – and that's something we all need as we get older.
Turnip greens also have higher levels of antioxidants like glucosinolate – which help fight cancer by promoting healthy cell production21 – than many other cruciferous greens, including kale and collards.
ARUGULA
Arugula is another one of those love-it-or-hate-it salad greens, and it can definitely add a peppery or mustardy kick when you add it to green smoothies. Just like these other strong-flavored smoothie ingredients, arugula gets its pungent taste from its high levels of glucosinolates.
The vitamins in arugula can boost the content of your green smoothie, adding much needed Vitamin A, Vitamin K, and folate. It's also rich in beta carotene and lutein, as well as an isothiocyanate called erucin, which has been proven to have anti-cancer properties.22
ROMAINE
The darling of dieters everywhere, romaine is a lettuce that has a sweet flavor that matches its sweet nutritional benefits.
While many lettuces are known for having little nutritional value, romaine is a powerhouse when it comes to providing folate, manganese, and other vitamins and minerals. If you don't eat romaine salads regularly, adding it to your green smoothie can help you reap the benefits.
Romaine can give you more than your daily recommended allowance of Vitamin A, which boosts your immune function.23 It also can help to keep your skin healthy and give you a clearer, brighter-looking complexion.24
SPROUTED GREENS
There are a wide variety of sprouted greens you can include in your healthy green smoothie recipe. You can use anything from bean and pea sprouts – like lentil, garbanzo or green pea – to vegetable sprouts like radish, beet, or mustard green. You can even sprout almonds, alfafa, and other nuts and seeds to give your green smoothie some added nutrition.
Sprouting has a wide range of health benefits. The process itself raises nutrient levels, so sprouts have more protein, manganese, vitamins, and other minerals than unsprouted greens.25 Sprouted greens also have more amino acids26 and are easier for your body to digest,27 so you absorb more of the nutrition you get from eating them.
Sprouts are an easy green to grow indoors for yourself, too; check out this post on Sprouting 101.
BOK CHOY
Bok choy might seem like a strange choice to add to your green smoothie, but its mild, slightly sweet flavor is very similar to spinach –  just slightly stronger. Because it's easily masked by other fruits or vegetables you add to your healthy smoothie, it's actually an ideal ingredient and an easy way to sneak in a little extra nutrition without affecting the taste.
Bok choy is another one of those Brassica vegetables that can lower your risk of cardiovascular disease and some cancers,28 and it's also loaded with beta-carotene, making it an excellent source of Vitamin A. You may be surprised to learn that the calcium in Brassica vegetables is easier for your body to absorb than the calcium in milk29 –  yet another reason to add it to your green smoothie.
These are some of the most widely-available and most delicious greens to use in your daily green smoothie – but of course, there are dozens of other greens you can include.
Check your local farmers market or grocery store for additional local leafy green options. You may even be able to get seeds from your local gardening shop to grow leafy greens for smoothies yourself.
Just remember to switch up your ingredients regularly so you're getting a wide range of nutrients – and tickling your taste buds, too. Happy smoothie-making!
What are your favorite greens to use in your green smoothie?
Don't miss our 9-Day Green Smoothie Challenge. Because it's easy to feel better with the recipes, support, tips, and community you get, all for free!
READ NEXT: 6 Ways To Get Dozens Of Free Ingredients For Green Smoothies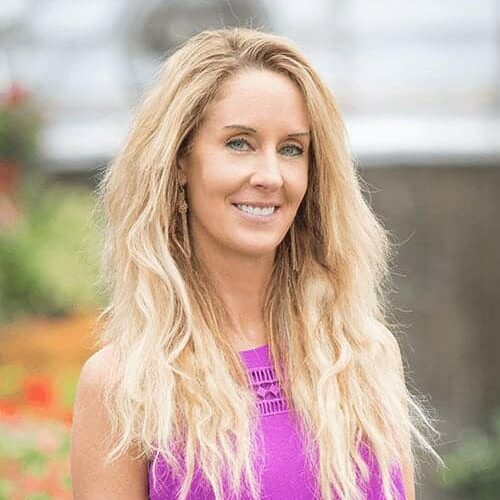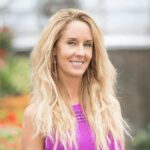 Robyn Openshaw, MSW, is the bestselling author of The Green Smoothies Diet, 12 Steps to Whole Foods, and 2017's #1 Amazon Bestseller and USA Today Bestseller, Vibe. Learn more about how to make the journey painless, from the nutrient-scarce Standard American Diet, to a whole-foods diet, in her free video masterclass 12 Steps to Whole Foods.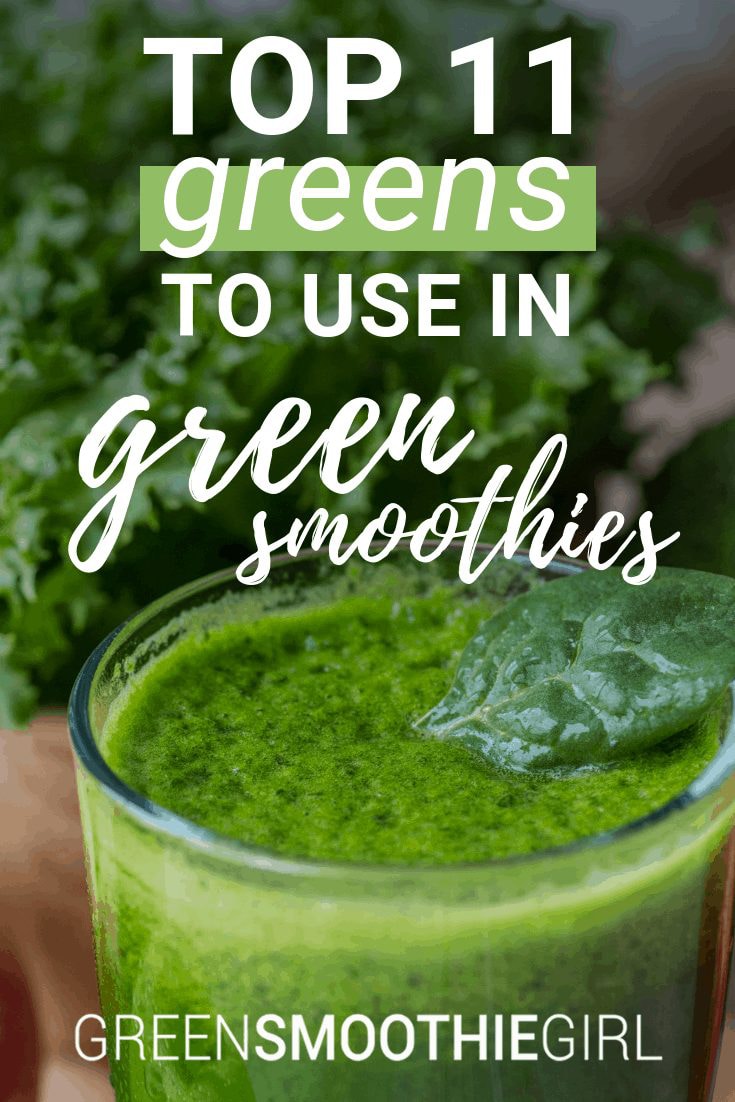 Sources
Zhang Y 

"

Cancer-preventive isothiocyanates: measurement of human exposure and mechanism of action." 

Mutat Res.

 2004 Nov 2;555(1-2):173-90.

The effect of green leafy and cruciferous vegetable intake on the incidence of cardiovascular disease: A meta-analysis. 

JRSM Cardiovasc Dis

. 2016;5:2048004016661435. Published 2016 Aug 1. doi:10.1177/2048004016661435

Arnette, R. " Mechanism may protect against neurodegenerative disease" Environmental Factor May 2016 Retrieved from: https://factor.niehs.nih.gov/2016/5/papers/neuro/index.htm

Bertoia ML, Mukamal KJ, Cahill LE, et al. Changes in Intake of Fruits and Vegetables and Weight Change in United States Men and Women Followed for Up to 24 Years: Analysis from Three Prospective Cohort Studies. 

PLoS Med

. 2015;12(9):e1001878. Published 2015 Sep 22. doi:10.1371/journal.pmed.1001878

Harvard Chan School of Public Health "Health Benefits of Organic Food, Farming Outlined in New Report" Retrieved from: https://www.hsph.harvard.edu/news/features/health-benefits-organic-food-farming-report/
Agricultural Marketing Resource Center/USDA Rural Development/Iowa State University "Spinach" Retrieved from: https://www.agmrc.org/commodities-products/vegetables/spinach

Tahseen, Fatima & Miano, Tahseen. (2016). NUTRITIONAL VALUE OF SPINACIA OLERAECEA SPINACH-AN OVERVIEW. international journal of life sciences ans review. 2. 172-174. 10.13040/IJPSR.0975-8232.IJLSR.2.

Food Source Information/Colorado Integrated Food Safety Center of Excellence "Swiss Chard" Retrieved from: http://fsi.colostate.edu/swiss-chard/#zp-ID-4095-176389-KAQM9ISV
Food Source Information/Colorado Integrated Food Safety Center of Excellence "Swiss Chard" Retrieved from: http://fsi.colostate.edu/swiss-chard/#zp-ID-4095-176389-KAQM9ISV

Ninfali P

, 

Angelino D

. "Nutritional and functional potential of Beta vulgaris cicla and rubra."  

Fitoterapia.

 2013 Sep;89:188-99. doi: 10.1016/j.fitote.2013.06.004. Epub 2013 Jun 7.

Alexander Clifford1 & Paul Dawson "Culinary Method Affects the Antioxidant Activity of Collard Greens (Brassica oleracea)" Journal of Food Research; Vol. 1, No. 4; 2012

Johnson M

, 

Pace RD

, 

Dawkins NL

, 

Willian KR

. "Diets containing traditional and novel green leafy vegetables improve liver fatty acid profiles of spontaneously hypertensive rats."

Lipids Health Dis.

 2013 Nov 5;12:168. doi: 10.1186/1476-511X-12-168.

USDA Economic Research Service "Consumer-Level Food Loss Estimates and Their Use in the ERS Loss-Adjusted Food Availability Data" Retrieved from: https://www.ers.usda.gov/webdocs/publications/47570/8043_tb1927.pdf?v=0

Koushan K, Rusovici R, Li W, Ferguson LR, Chalam KV. The role of lutein in eye-related disease. 

Nutrients

. 2013;5(5):1823-39. Published 2013 May 22. doi:10.3390/nu5051823

Fuentes F, Paredes-Gonzalez X, Kong AN. Dietary glucosinolates sulforaphane, phenethyl isothiocyanate, indole-3-carbinol/3, 3′-diindolylmethane: Antioxidative stress/inflammation, Nrf2, epigenetics/epigenomics and in vivo cancer chemopreventive efficacy. 

Curr Pharmacol Rep

. 2015 Jun 1;1(3):179-96.

María Verónica Fernández., et al. "Evaluation and Characterization of Nutritional, Microbiological and Sensory Properties of Beet Greens". Acta Scientific Nutritional Health 1.3 (2017): 37-45.

María Verónica Fernández., et al. "Evaluation and Characterization of Nutritional, Microbiological and Sensory Properties of Beet Greens". Acta Scientific Nutritional Health 1.3 (2017): 37-45.

Lin LZ, Harnly JM. Phenolic component profiles of mustard greens, yu choy, and 15 other brassica vegetables. 

J Agric Food Chem

. 2010;58(11):6850-7.

Kahlon TS

, 

Chiu MC

, 

Chapman MH

. "Steam cooking significantly improves in vitro bile acid binding of collard greens, kale, mustard greens, broccoli, green bell pepper, and cabbage."

Nutr Res.

 2008 Jun;28(6):351-7. doi: 10.1016/j.nutres.2008.03.007.

Booth SL

, et al "Vitamin K intake and bone mineral density in women and men."

Am J Clin Nutr.

 2003 Feb;77(2):512-6.

Johnson IT

."Glucosinolates: bioavailability and importance to health."

Int J Vitam Nutr Res.

 2002 Jan;72(1):26-31.

Azarenko O, Jordan MA, Wilson L. Erucin, the major isothiocyanate in arugula (Eruca sativa), inhibits proliferation of MCF7 tumor cells by suppressing microtubule dynamics. 

PLoS One

. 2014;9(6):e100599. Published 2014 Jun 20. doi:10.1371/journal.pone.0100599

Stephensen CB

. "Vitamin A, infection, and immune function."

Annu Rev Nutr.

 2001;21:167-92

Oregon State University "Vitamin A and Skin Health" Retrieved from https://lpi.oregonstate.edu/mic/health-disease/skin-health/vitamin-A
Harvard Health Publishing "Trending Now: Sprouted Greens" Retrieved from https://www.health.harvard.edu/staying-healthy/trending-now-sprouted-grains

Sibian MS

, 

Saxena DC

, 

Riar CS

."Effect of germination on chemical, functional and nutritional characteristics of wheat, brown rice and triticale: a comparative study."

J Sci Food Agric.

 2017 Oct;97(13):4643-4651. doi: 10.1002/jsfa.8336. Epub 2017 Apr 26.

Harvard Health Publishing "Trending Now: Sprouted Greens" Retrieved from https://www.health.harvard.edu/staying-healthy/trending-now-sprouted-grains

Lin LZ, Harnly JM. Phenolic component profiles of mustard greens, yu choy, and 15 other brassica vegetables. 

J Agric Food Chem

. 2010;58(11):6850-7.

Heaney, R.P, et al. "

Absorbability of Calcium from Brassica Vegetables: Broccoli, Bok Choy, and Kale"Journal of Food Science

Volume 58, Issue 6

November 1993

Pages 1378-1380
Disclaimer: This article may contain affiliate links, which allows you to support our mission without costing you extra.
Posted in: Green Smoothies