Hi, I'm Robyn Openshaw.
Welcome to GreenSmoothieGirl.com!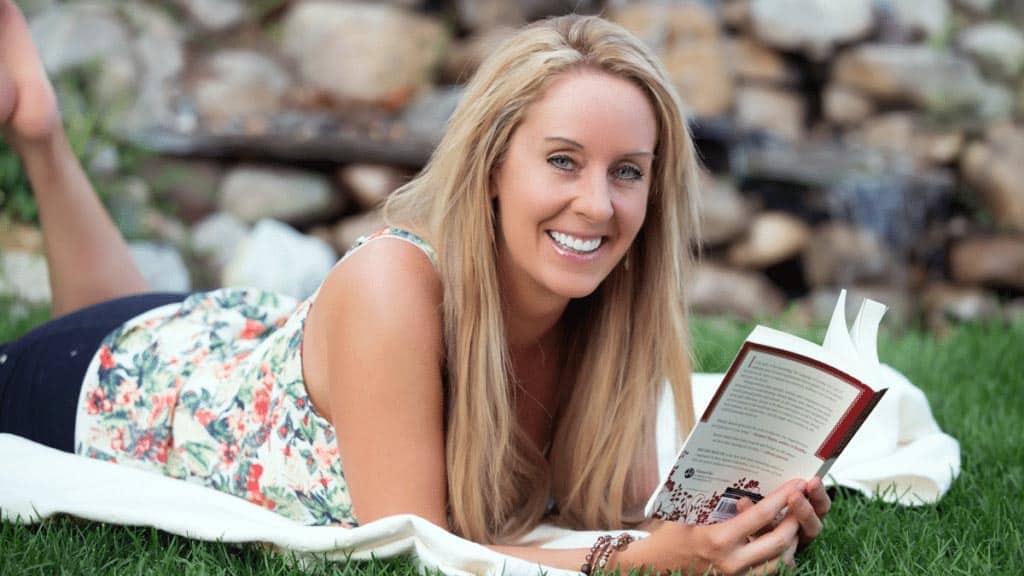 Since 2007, we've been one of the most credible sites on the internet to help you eat healthier, shop and cook with whole foods, avoid disease and toxicity, and enjoy the vibe along the way.
The GreenSmoothieGirl Mission
I want a high-vibration life for you. It's my life's goal….to educate and empower you to be healthier and happier, despite living in an increasingly toxic world!
We dive into radical ways to live in the high-vibration states of health, energy, gratitude, and joy. After you master some simple habits, the sky is the limit. Prepare to raise your vibration!
If you keep showing up here—on my blog, my videos, my Facebook page--that's my commitment to you. To keep bringing you information and inspiration that matters in your health and happiness:
Opt out of dieting and counting calories. Find your optimal weight and health without obsessing about grams of proteins, fats, and carbs.
Learn what the most nutrient dense foods are, and then find ways to eat them, deliciously.
Outsmart food manufacturers, and avoid toxic ingredients.
Decode how to have a strong immune system, using powerful natural substances instead of drugs. And help your body be strong and resilient.
How GreenSmoothieGirl Began
I'm dying to share more with you about how I lost 70 pounds, ditched 21 diseases, and saved my little boy's life after he was diagnosed "Failure to Thrive."
He was below the 5th percentile for weight, and in a revolving door of desperate pediatrics visits and hospitalizations.
The little guy was constantly on growth-stunting steroids, antibiotics, and bronchodilators. When we turned our diet around, he ended up becoming a 6'4" MVP baseball pitcher, leading his team to the state playoffs in 4A baseball here in Utah.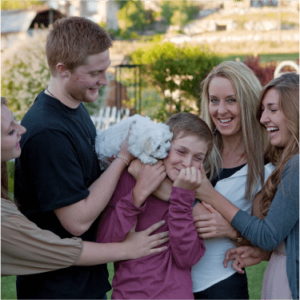 I would have paid every penny I ever earned for this information we teach on my site, podcast, and courses---back in the uneducated, unempowered days, when I was desperate, sick, and looking for answers.
The concepts I teach on this site, blog, Facebook page, and podcast literally saved my life, and my son's.
These concepts, recipes, and detox program eliminated my infertility, all my 21 diagnosed diseases, symptoms, and drugs.
In 2007, when I put this site up, I was raising four young kids. I was a stay-home mom, part-time college professor, and former psychotherapist.
Now I'm living a radically healthy life in my 50's, jetting all over the globe doing amazing and fun things, and authoring 15 books.
My dream is to create an army of folks feeling and looking younger than they ever dreamed possible.
It's not hard, and it doesn't have to be expensive, to eat right. No deprivation is required around here, and no guilt trips, either.
I eat more now--at my ideal weight--than I did when I weighed over 200 pounds and was sick and miserable!
Since the debut of this site in 2007, I've spoken in 450 North American cities. I taught HOW I got my children to eat kale, collards, chard, and spinach, every day---spending only 10 minutes in the kitchen.
I've spent a lifetime of research and practice, to make it much, much easier for you
Because a woman with her health has many dreams. A woman without it has just one.
We've got some great free stuff for you here, all the time. Seriously, my team spends hours a week just dreaming up what will make your life better.
I love being part of your journey, hearing from you, and watching you learn and progress.
Around here, we're not victims of the Standard American Diet or the Big-Pharma medical monopoly. Not any more.
Check out my blog, and "like" us on Facebook!
And subscribe to my weekly top-rated iTunes podcast, Vibe. Every episode is meant to inspire you--when you're driving, cooking,
or out for a walk.
Above all, welcome, wellness warrior. You're home, here.