Robyn's Favorite Things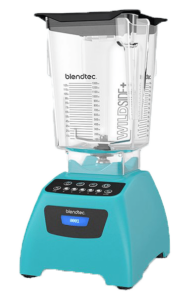 This section is where I review the tools and foods I simply can't do without. The #1 investment I recommend is a Blendtec Total Blender. It's so important to me that you have one, that we offer them on GreenSmoothieGirl with a free download of the 12 Steps to Whole Foods Manual. (Or you can apply that as an upgrade to any other 12 Steps Course.)

Tools for Healthy Living: I've negotiated the best deals for you on the blender, ionizer, and other tools my family uses and loves every day.
Foods for Health: These whole foods are always stocked in my kitchen and pantry, and I use them daily.
Effective Supplements:  Sometimes even the best diets need a little boost, and I recommend only those things that complement--not replace--whole foods.
Beauty & Body Care: What I use on my body is as important to me as what I put in it! I know my favorites will become your favorites!