Robyn's Favorite Things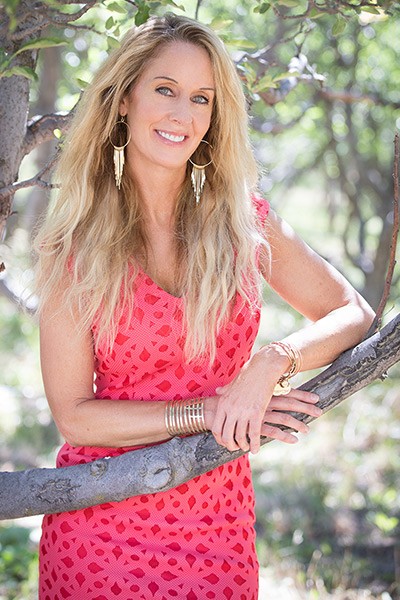 I only recommend things I think are game-changers for a healthy life... things everyone should have who is serious about living to the fullest, and feeling the best they possibly can!
These are my rules...
I won't teach it to you unless I DO IT MYSELF.  

I won't recommend it to you unless I USE IT MYSELF.  

And, I will find you the BEST DEALS for the tools that have made the biggest impact on my family's health.
Robyn Recommends These Supplements for Better Health
Eating whole foods is key to health. Still, sometimes even the best diets need a little boost, and I recommend only things that complement — not replace — whole foods.
1. 90% of People Are Deficient in Minerals — That's A BIG Problem...
Modern agricultural practices have stripped our soils. So even organic foods may not have all the minerals people need for optimal health. 
Dr. Linus Pauling said this and many health experts agree: "You can trace every sickness, every disease, and every ailment, ultimately to a mineral deficiency."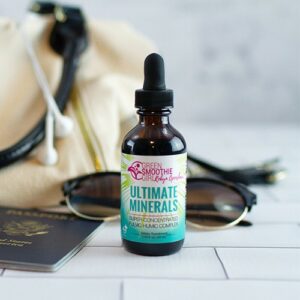 Ultimate Minerals is GreenSmoothieGirl's best-selling product, because it gets results. It's distilled from ancient plant deposits, with all 84 macro and trace minerals. Plus, it's tasteless, and easy to take. 
Soon after I started taking it, I slept like a baby, and my hair and nails grew faster and stronger, and the dark circles under my eyes disappeared.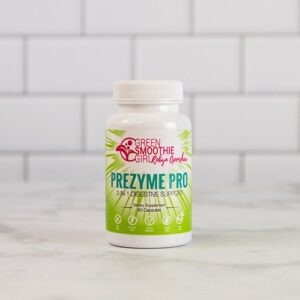 2. 3-in-1 for Total Gut Health — the Foundation of Excellent Health
For gut health, you need 3 ingredients: robust probiotics, prebiotics for the probiotics to feed on, and digestive enzymes, to help you digest fats, proteins, and carbs easily. (Digestive enzymes are also important for immune function and even mental health.) 
I couldn't find a quality supplement with all 3, so I created one!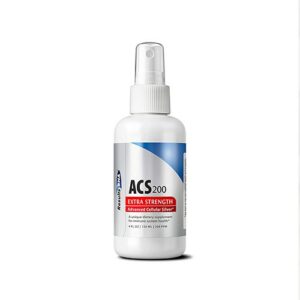 3. Advanced Immune Support 
This science-based silver supplement is incredibly powerful, and proven to kill viral and bacterial cells. 
It's made with nanoparticles, with 100x more surface area potential than colloidal silver and other forms. Take Advanced Cellular Silver (ACS) if you feel like you're coming down with something.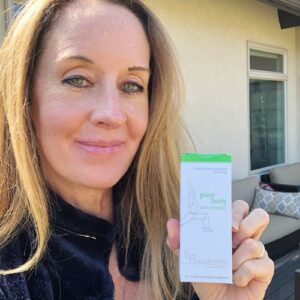 4. Safe, Effective, Natural Detoxification Support 
Zeolite is a natural mineral that's proven to bind to and remove heavy metals and many other toxins from your body, without removing vital nutrients. 
Take Pure Body Extra Strength Zeolite anytime you're detoxing to optimize, one week out of every month, or even daily for serious detoxification support. 
Robyn Recommends These Foods 
Whole foods are the most nutritious foods, and they should make up 90%+ of what you eat. When you focus on whole foods, you won't need to count calories, or ratios of fats, proteins, and carbs.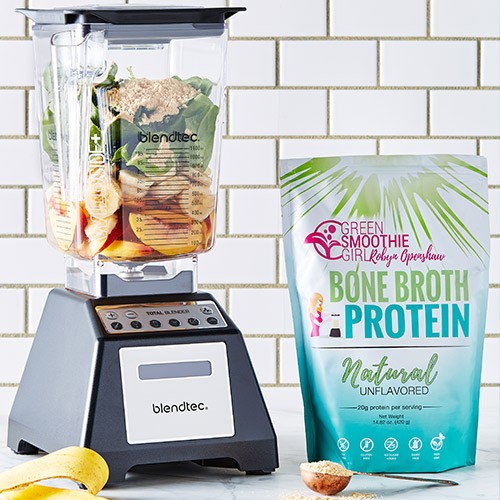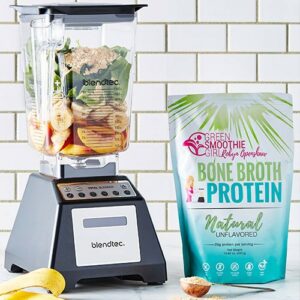 1. Clean, High-Quality, Easy-to-Use Protein Powders — for Green Smoothies and More
Our organic, superfood plant proteins, and our grass-fed bone broth proteins are delicious, easy to add to smoothies (and so much more), and will help keep you full and energetic for hours!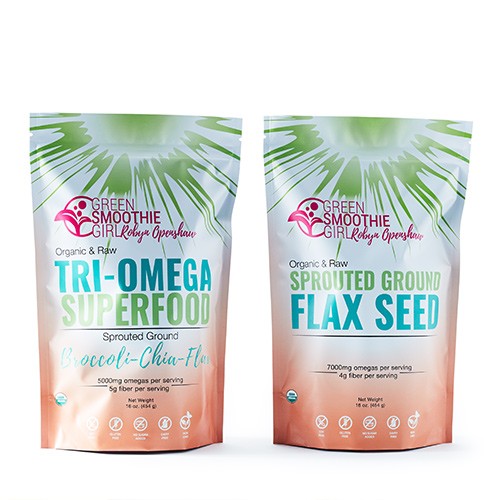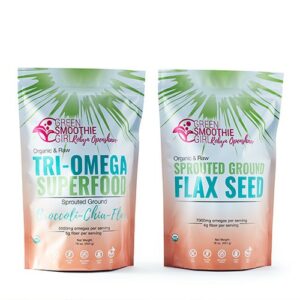 2. Get the Healthy Fats You Need (Also A Depression Buster!)
Omega-3 essential fatty acids are crucial for heart, brain, and mood health. But they're difficult to get in plant form. 
Our Sprouted Flax Seed is the best vegan source on the planet. This very special product is certified USDA Organic, and sprouting preserves the fragile essential fatty acids most people are deficient in. 
A double-blind study in the medical journal Hypertension shows 4 Tbsp daily of flax to be more effective than any hypertensive drug at reducing blood pressure! I toss it in my green smoothie every day.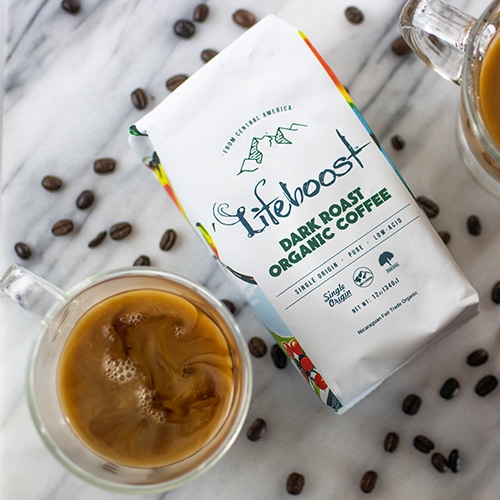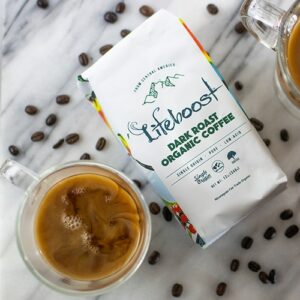 3. The Cleanest, Healthiest Coffee I've Seen 
I am hooked on the cleanest, purest, healthiest coffee I've ever seen. Not only is it incredibly delicious, it has zero of the junk that's swimming around in most coffees that aggravates your stomach. So no pesticides, chemicals, GMOs, or mycotoxins.

4. Salt That Is Healthy for You
Ditch the table salt forever. Looking for a great source of mineral-rich, unrefined, pure-sourced Original Crystal Himalayan salt? 
It's direct from the importer. It's the only salt I trust that isn't refined, and has all 90+ minerals and trace minerals in it.
Robyn Recommends These Tools for Healthy Living
I've negotiated the best deals for you on the tools my family uses and loves every day.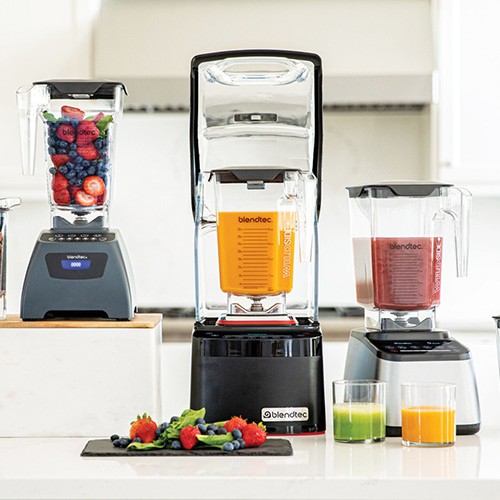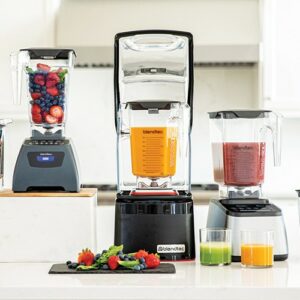 1. The Best Blender
A turbo blender is a top priority, of all the tools I love and recommend. It's the best investment you'll make in your health.  
You'll use it all the way through my lifestyle course, 12 Steps To Whole Foods, which I will give you, FREE, in ebook form, when you purchase one of the world's two best blenders through a link on my site.

2. EMF and 5G Protection That Really Works 
Chaotic EMF frequencies are all around us. They lead to energy drain, depression, and cell damage that can cause cancer!  
How can you protect yourself, and those you love, so you'll have peace of mind and a grounded sense of calm? 
The beautiful Harmoni Pendant is proven to work, and I never want to take it off! 
3. Infrared Sauna: A Healing Sanctuary in Your Home
Owning an infrared sauna is a valuable tool to detoxify deeply, heal, and achieve and maintain your health and vitality. It's also a great way to lose weight, passively. Plus, it's the absolute best stress reliever and escape, without needing to leave your home! 
When you purchase yours in our exclusive, limited-time Group Buy, you can invest in your health and happiness with the best sauna you can choose for your health for affordable, discounted pricing!

4. Clean, Healthy Water for Your Home
A water ionizer is one of the best investments you can make in your health. It was a GAME CHANGER for my family's health. A water ionizer transforms your tap water into pure, non-toxic, alkaline, antioxidant-rich water at the push of a button.
Or, if that's out of your price range currently, you can choose the Filtered Water Pitcher from Clearly Filtered. It's super easy to use and tested to remove the full-spectrum of tap water contaminants.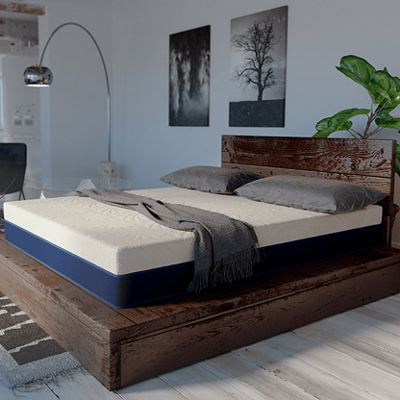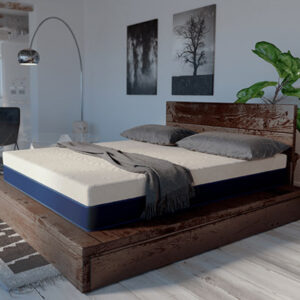 5. Sleep Is As Important as Diet — and A Good Bed Is Worth It! 
Switching to a good bed radically changed my sleep. So much that I bought one for each of my four children! No toxic off-gassing, like with foam mattresses, and it supports your spine so well, I've had no need for chiropractic for years! 
I've negotiated a group buy with Organix bed, so GreenSmoothieGirl readers can get 10% off and some freebies! Use the coupon code GREENSMOOTHIEGIRL.

6. Use A Dehydrator to Make Delicious, Raw Snacks & Foods
My dehydrator is my 2nd favorite appliance — after my BlendTec blender. The Excalibur dehydrator, my "oven," is the best rated food dehydrator in the world. 
Dehydrating is the best way to preserve the essential properties of fruits and vegetables, and those are ENZYMES, VITAMINS, and MINERALS. It's also a great way to preserve the summer harvest and stock up your pantry with LIVE food.

7. A Rebounder — Possibly the Best Exercise You Can Do 
Rebounding (jumping on a mini trampoline) works every one of the trillion cells in the body, and forces the lymph system to pump, without joint pain like jumping rope causes.
Many inexpensive rebounders exist, but I find that people who buy them end up stashing them in the corner and not using them. A few companies have created optimized products. I've tried them all, and my favorite, far and away, is the Bellicon.
Beauty and Body Care

1. Skin Brushing
Dry brushing stimulates the body's circulation and lymphatic systems. It helps the body shed excess water and toxins, and gives you smooth, glowing skin! It even helps eliminate cellulite.  
I'll send you a laminated how-to chart we designed based on the science of lymphatic-stimulating, skin-opening skin brushing, so you can do it with maximum effect, with my favorite natural-bristles skin brush. 

2. My Absolute Favorite Skin Care 
I am madly, deeply in love with a skin care line of products. I've never seen such incredible quality. ZERO chemicals. ZERO rancid oils. ZERO fake marketing words.
Annmarie Skin Care handcrafts organic, wildcrafted skin care that promises beautiful, glowing skin. 
Essential Courses from GreenSmoothieGirl 
I've read mountains of books and studied with some of the greatest holistic doctors in the world. The programs I've developed are the result of over 25 years of study and personal experience. Thousands have joined me and agreed that these are game-changers for a healthy, high-vibration life.

1. Detox Secrets Masterclass: Join my FREE Video Masterclass, with a video on each of these topics: 
7 types of toxins that could be in your body … and how to eliminate them

How to change your weight "set point" forever … so you can finally get to the weight you want 

11 foods that cause toxicity (some might surprise you) 

Bonus: Why a physical detox can

resolve emotional problems

in your life 

2. 12 Steps to Whole Foods Masterclass: Join my FREE Video Masterclass, with a video on each of these topics: 
12 simple shifts you can make in 1 year, for the HEALTHIEST year of your life! 

How to heal your gut … with food 

Foods that fight inflammation 

Eating super healthy for CHEAP 

How to beat your food addictions in

4 days flat

 

Bonus: How to bring your partner and kids along 

3. The EMF Solution: Join my Video Masterclass to start identifying and fixing the EMF "landmines" in your life. 
20 videos + helpful, how-to resources 

Step-by-step instructions, to protect you and your family

The cheapest and most dependable devices to measure any area for dirty electricity 

How to block 100% of EMF at night, for the best sleep of your life 

4 ways to protect yourself from your cell phone

And more...