10 Simple Summer Smoothies That Are Healthy and Delicious!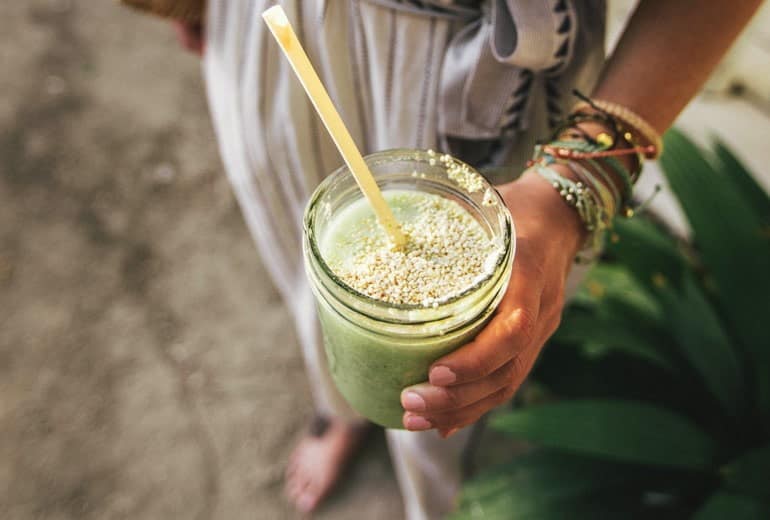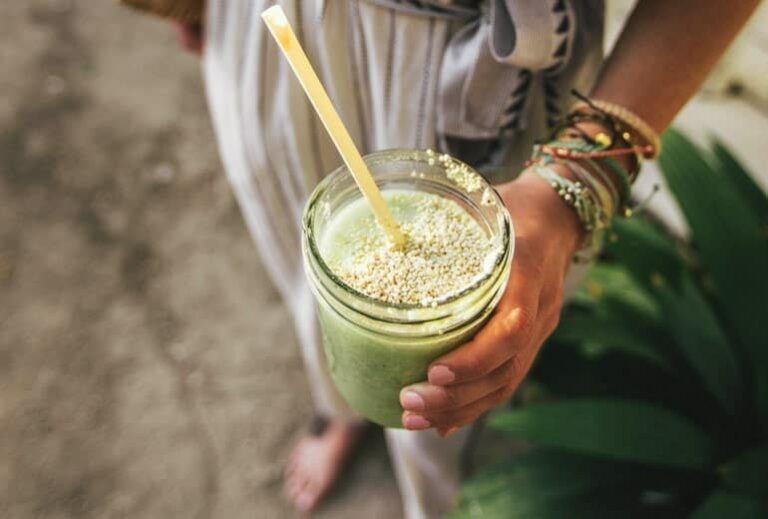 Green smoothies are a quick and easy way to add fresh fruits and vegetables to your summer diet, and a perfect way to use ingredients from your garden.
Feel free to adjust these simple summer smoothies to include some of your favorite fresh ingredients. Serve right away, or freeze them into popsicle molds for a healthy and cool treat on hot summer days!
[Need something positive in your life? Our 9-Day Green Smoothie Challenge is coming up soon, starting on Monday, August 15th. It's a FUN way to feel better and re-boot your health! Learn More.]
In this article:
1. Summer Surprise Green Smoothie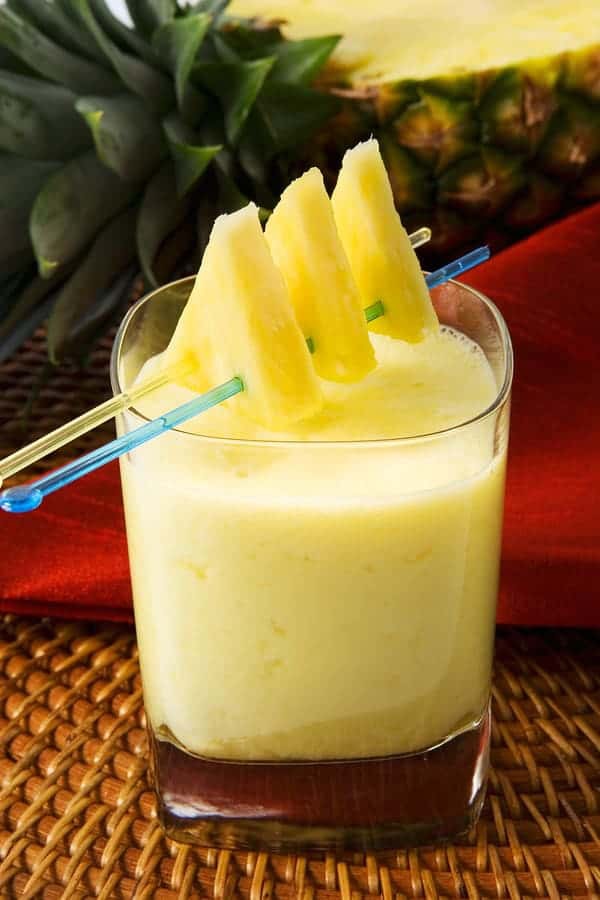 This might be the ultimate summer smoothie! It's refreshing, delicious, and both sweet and healthy. What else could you want? You even get a dose of spring greens to round out the nutrition!
INGREDIENTS
3 cups water and ice mixture
2 large handfuls spring greens
1 cup mixed berries fresh
1 cup pineapple fresh
1 banana fresh
1/4 whole organic lemon including the peel
1 tbs maca root powder
Get the full summer smoothie recipe and a how-to video here.
2. Watermelon-Lime Smoothie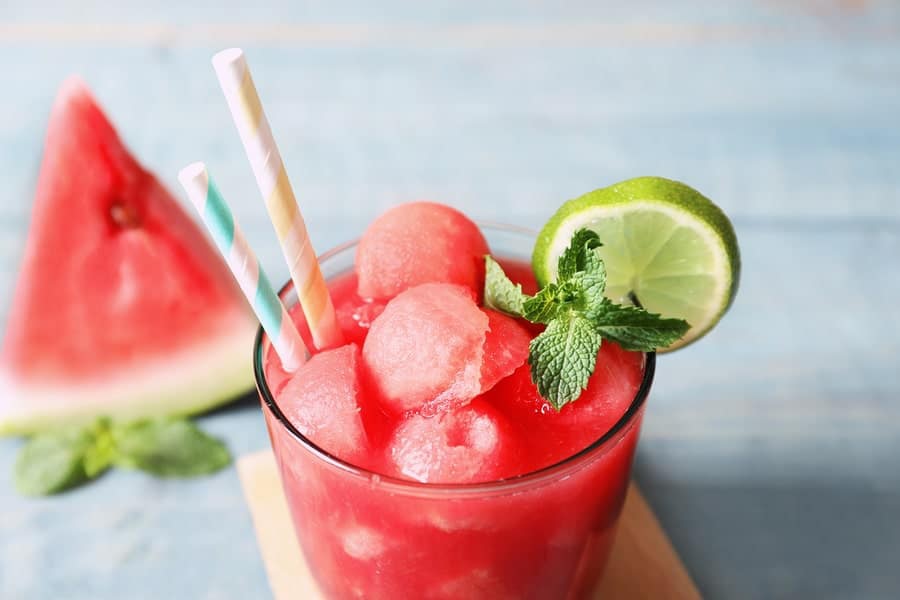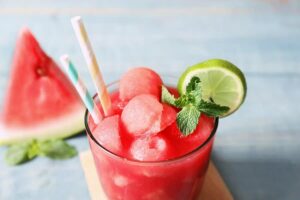 What says summer more than watermelon? And, it's so nourishing for your kidneys, since it's high in water and high in potassium. Sometimes, I have a whole day of eating nothing but watermelon, to flush my kidneys.
Drink this smoothie for a delicious summer breakfast or as an afternoon snack with your friends. You can even pour it into a popsicle mold and freeze it for later!
INGREDIENTS
7 cups fresh or frozen watermelon
1 cup ice
4 limes
1 tsp vanilla
Get the full summer smoothie recipe here.

3. Blueberry Mango Smoothie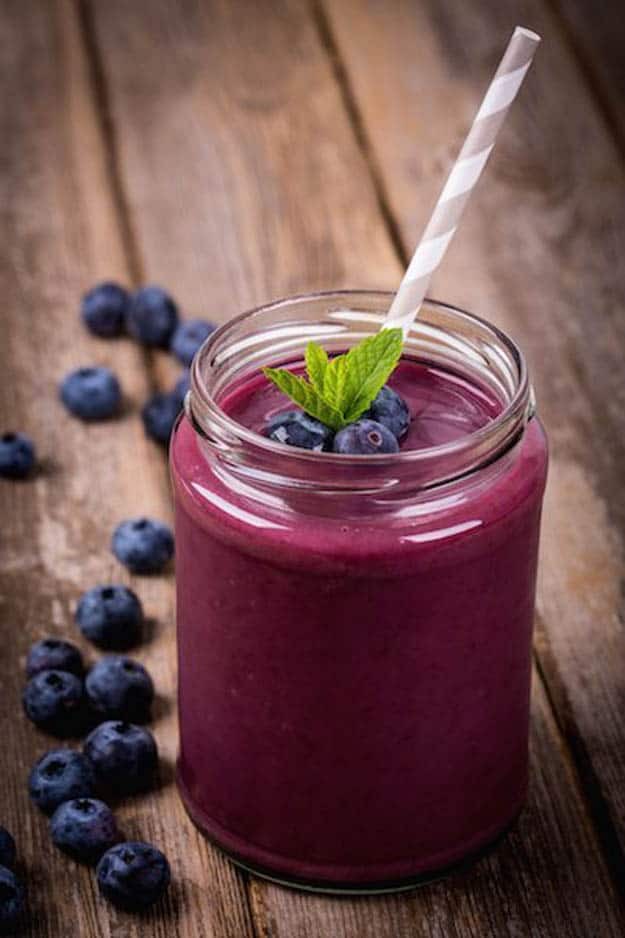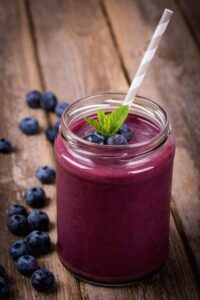 Blueberries are one of my favorite summer snacks, which makes them perfect for summer smoothies! This yummy smoothie uses coconut water to begin your day with a tropical twist. It's a taste of beautiful summer every time.
INGREDIENTS
1 1/2 cups coconut water
2 cups spinach
1 banana
1 cup blueberries
1/2 cup mangoes
1 tsp chia seeds
Get the full summer smoothie recipe here.
4. Turning Green Smoothie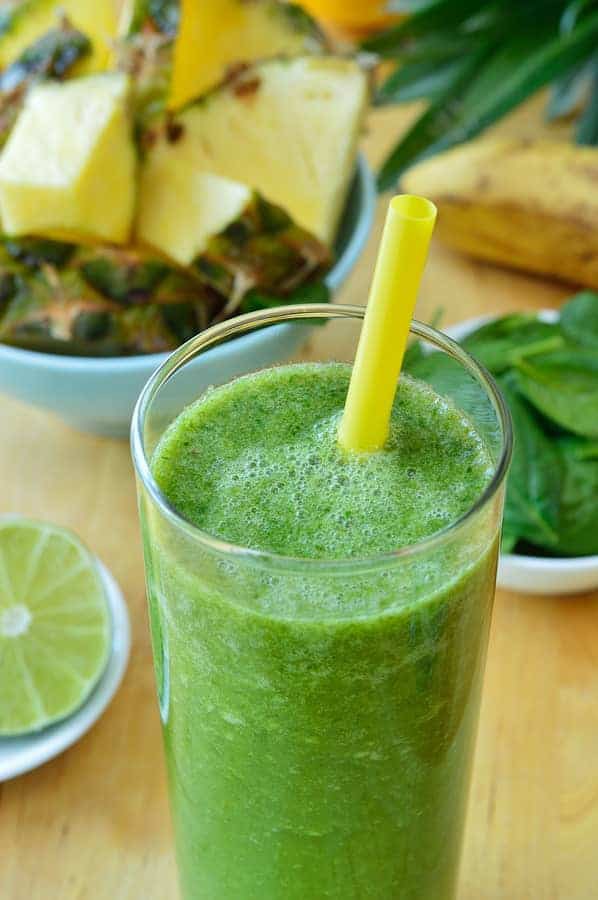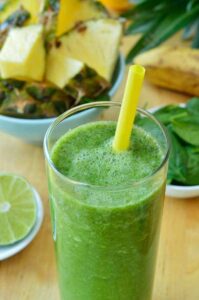 A triple fruit punch of grapes, pineapple, and banana make the Turning Green Smoothie sweet, and the spinach flavor is mild.
With an added scoop of any protein powder (like my bone broth protein or plant protein, both of which come in vanilla, chocolate, and natural flavors), it gets even better.
INGREDIENTS
1 ½ cups water and ice
3 large handfuls spinach
2 large leaves kale with stems
1 cup green grapes
1 cup pineapple chunks
1 banana
1 scoop GreenSmoothieGirl protein powder any flavor
Get the full summer smoothie recipe and a how-to video here.
5. Hot Pink Smoothie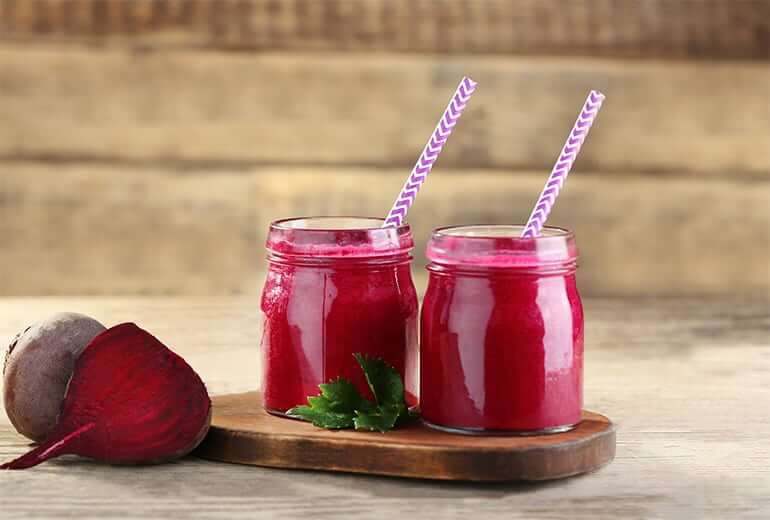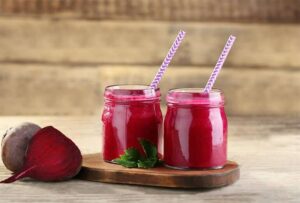 The Hot Pink Smoothie is one of my very favorites, and I drink it all year round. However, summer is one of my favorite times to enjoy this bright-hued drink because I get to use ingredients from my own garden!
My Hot Pink Breakfast Smoothie is loaded with root vegetables, which have immune-boosting carotenoid antioxidants.
INGREDIENTS
1 1/2 cup coconut water

Optional: "ferment" it overnight on the counter with water kefir grains, strain, and replace with new coconut water for following morning

1/4 cup raw unsalted cashews
2-4 large dates pitted
1 whole large carrot cut in chunks
1 golf ball sized raw beet peeled
1-2 tsp organic vanilla
12 whole large strawberries or blueberries
Get the full summer smoothie recipe and a how-to video here.
6. Carrot Smoothie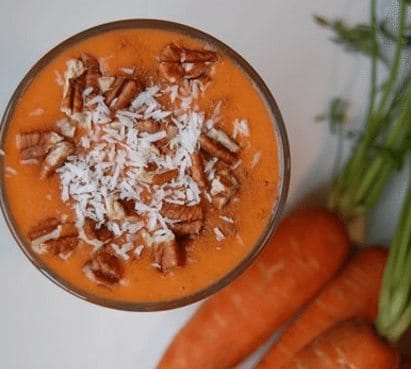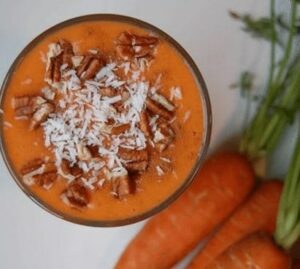 This sweet smoothie is like a dessert you can enjoy any time of the day!
INGREDIENTS
1 cup carrots, chopped
2 frozen bananas
1 cup almond milk
dash cinnamon
dash nutmeg
Get the full summer smoothie recipe here.
7. Morning Mojito Smoothie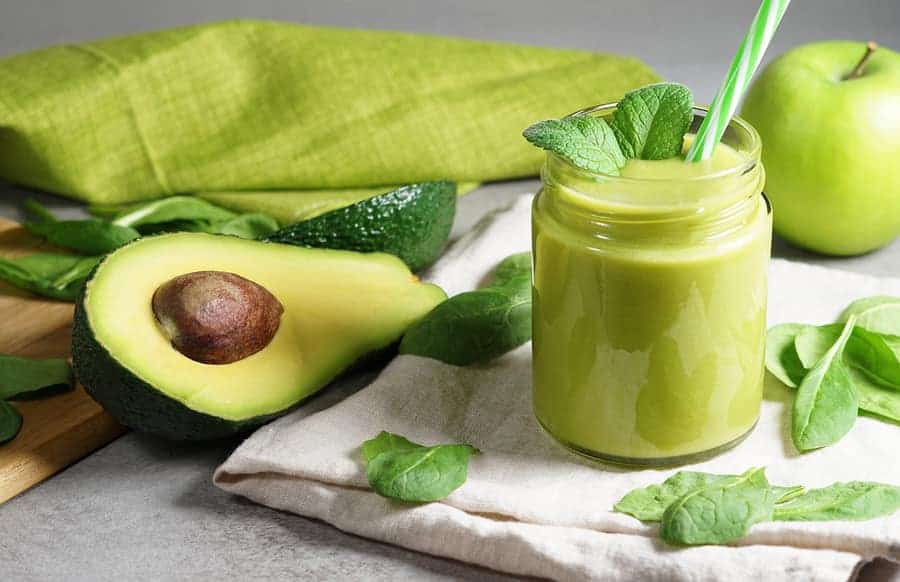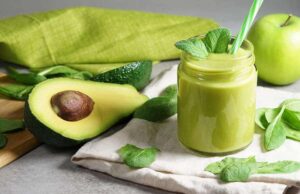 There are few things in life as refreshing as a mojito… a Morning Mojito Smoothie that is. Wake up with a nutritious blend of fresh summer herbs, crisp vegetables, and sweet fruits all blended into one classy breakfast smoothie. It's an energy tonic you won't want to miss out on.
INGREDIENTS
1 peach
1 apple
1/2 avocado
3-4 large kale leaves
a few mint leaves
1 1/2 cups water or cooled nettle tea
4 ice cubes
Get the full summer smoothie recipe here.
8. Avocado Dream Smoothie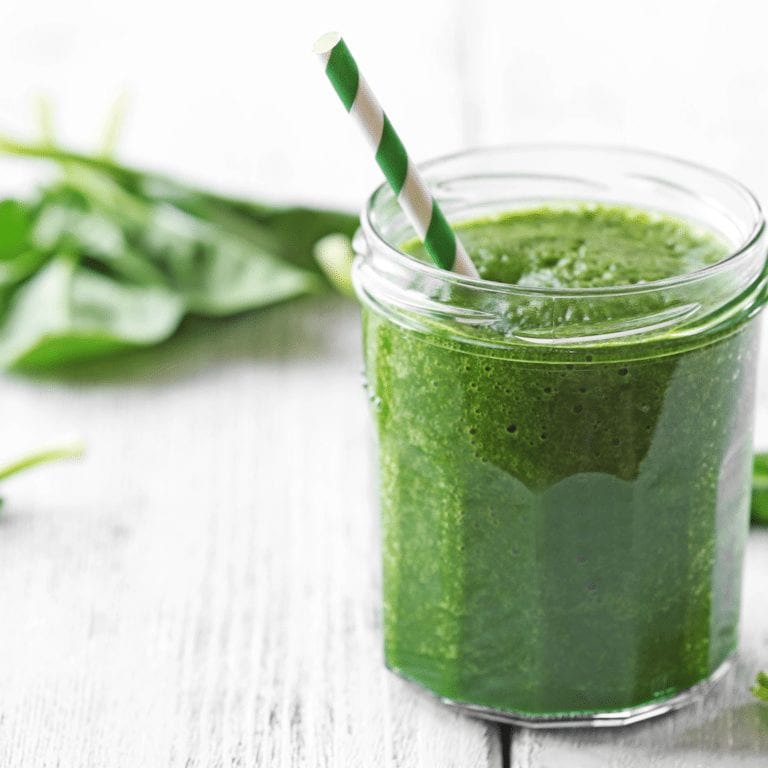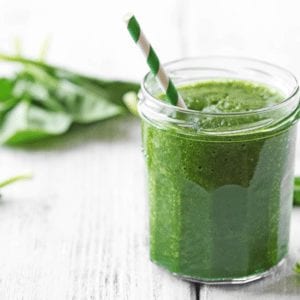 Who doesn't love avocados? This simple summer smoothie is wonderfully easy and delicious!
INGREDIENTS
2 cups coconut water
4 - 5 handfuls spinach
1 avocado
juice of 1 fresh lime
Get the full summer smoothie recipe and how-to video here.
9. Super Hulk Green Smoothie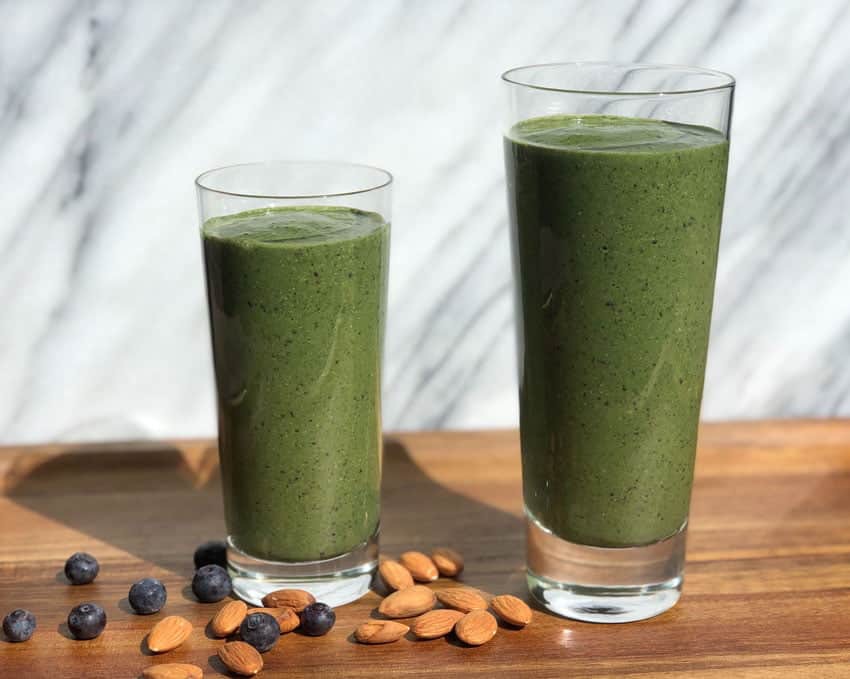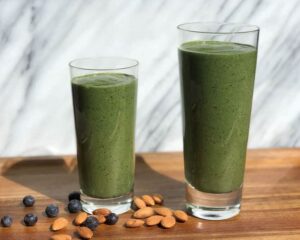 Sometimes, the hot summer days can make us feel lethargic and listless. The Super Hulk Green Smoothie has enough protein to give you the energy you'll need to tackle whatever the day happens to throw your way.
INGREDIENTS
Get the full summer smoothie recipe and how-to video here.
10.  Acai Smoothie Bowl
Make your own acai bowl at home! Acai is a low in sugar and a superfood. Plus, it's delicious. The best part of a summer smoothie bowl is you can make it beautiful and worthy of Instagram and Pinterest with toppings of your choice.
INGREDIENTS
I hope you enjoy these simple summer smoothies to bring a cool deliciousness to the warmer weather!
READ NEXT: 10 Easy Green Smoothie Recipes Kids Of All Ages Will Love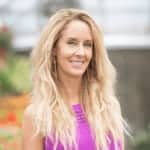 Robyn Openshaw, MSW, is the bestselling author of The Green Smoothies Diet, 12 Steps to Whole Foods, and 2017's #1 Amazon Bestseller and USA Today Bestseller, Vibe. Learn more about how to make the journey painless, from the nutrient-scarce Standard American Diet, to a whole-foods diet, in her free video masterclass 12 Steps to Whole Foods.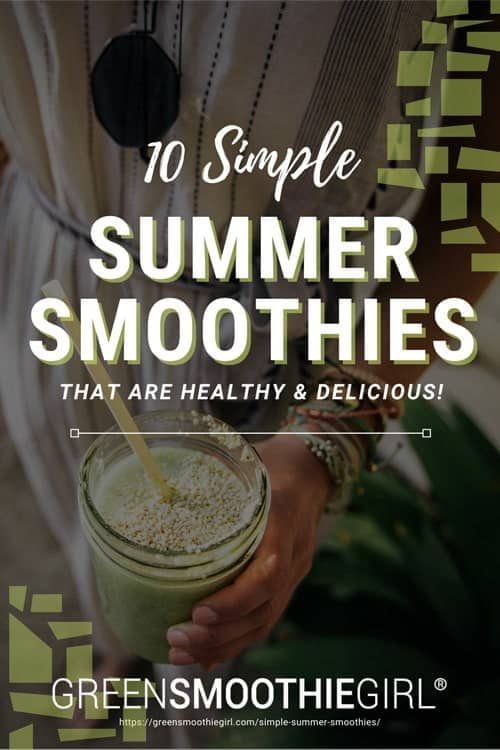 Disclosure: This post may contain affiliate links that help support the GSG mission without costing you extra. I recommend only companies and products that I use myself.
Posted in: Green Smoothies, Recipes, Uncategorized