Mood-Boosting Blueberry Mango Smoothie | GreenSmoothieGirl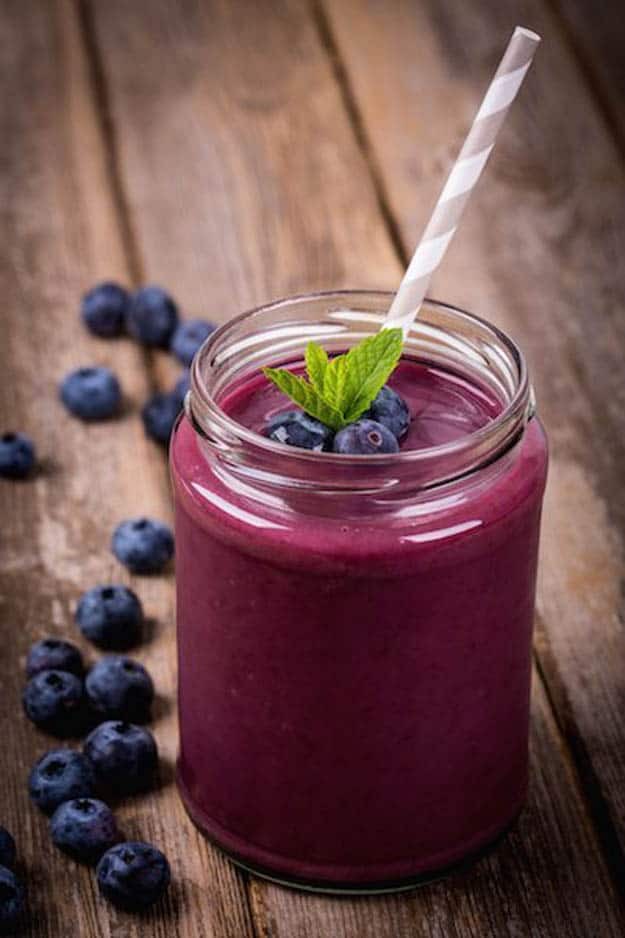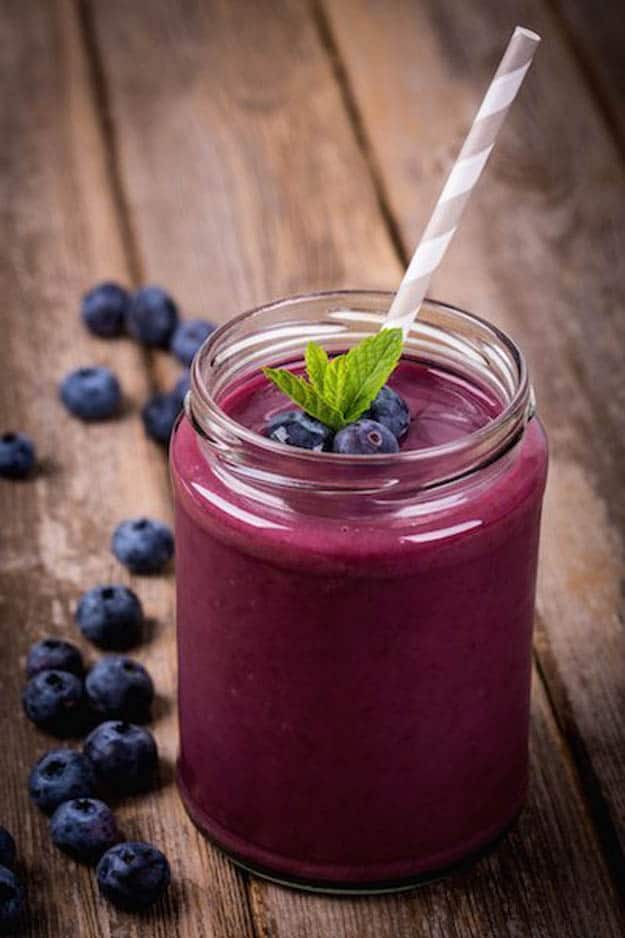 Anytime I wake up feeling less than sunny, this Mood-Boosting Blueberry Mango Smoothie is my go-to recipe to help me feel better.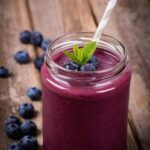 Blueberry Mango Smoothie
With mangoes, coconut water, and blueberries, the Blueberry Mango Smoothie is the perfect tropical blend to start your day off sunny and bright!
1 1/2

cups

coconut water

2

cups

spinach

1

banana

1

cup

frozen blueberries

1/2

cup

frozen mangoes

1

tsp

chia seeds (or GreenSmoothieGirl Sprouted TriOmega)
Place all ingredients into a high-powered blender and mix until smooth.

Begin your day with a tropical, sunshine-y taste with the base of coconut water. This breakfast treat is quick to make as well as delicious. You can make as a way to brighten up the day for your whole family (I know it's always helped mine!).
I like to use fresh blueberries when they're in season and frozen blueberries for the cooler months. It's a taste of beautiful summer, even in cold January. You can even substitute huckleberries if they grow near you.
Blueberries and mangoes both contain essential vitamins and antioxidants that improve health and mood.
Blueberries are considered a superfood, so are just bursting with health benefits! They are helpful in skin, heart, and mental health, as well as blood pressure, cancer prevention, bone strength, and more!
Mangoes also have a hand in skin health, as well as being proficient in promoting a healthy gut, lowering cholesterol, benefiting eye health, stimulating digestion, and boosting immunity.
Instead of chia seeds alone, you can add some GreenSmoothieGirl TriOmega — a blend of sprouted chia, flax, and broccoli seeds. This product gives you your essential fatty acids for gut health, regulating hormones, boosting your mood, and more!
The nutritional value of this smoothie is outstanding, and the taste is even better. When starting your morning with the delicious and cheerful Blueberry and Mango Smoothie, how could your day go wrong?
[Related Recipe: Sprouted Blueberry Buckwheat Pancakes]
[Related Post: How To Make Creamy Smoothies Without Yogurt Or Dairy (Plus Recipes!)]
Tags: banana, blueberry, breakfast, chia, gluten free, mango, raw, smoothie, spinach, sugar free, vegan
Categories: Breakfasts, Smoothies