9 Healthy Snacks to Power Your Summer and Delight Your Tastebuds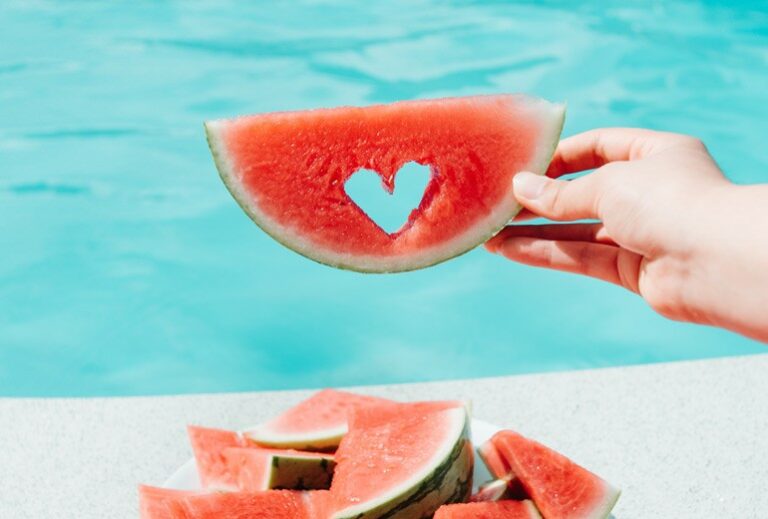 Wish You Had Healthy Summer Snacks? Check These Out...
Summer means abundant activities with friends and family. Increased activity and the combined heat can leave you feeling drained. (I'm moving right now, out of my house in Park City in a heatwave—and we have no AC! So this is on my mind!)
Instead of feeling weak and getting hangry, having healthy summer snacks will power you to keep your summer fun and busy!
Whether it's a tasty spread, a crunchy wrap, or something deliciously—and guilt-free!—these 9 summer snack recipes have everything you need.
In this article:
10 Healthy Summer Snacks for Every Situation 
When you choose to eat healthier, be sure to consider your snacking!
When you enjoy snacks like these before you leave, or take them with you, you won't be tempted by highly processed and fast-food options, or whatever may be available where you're going.
1. Red Watermelon Rush Popsicle Recipe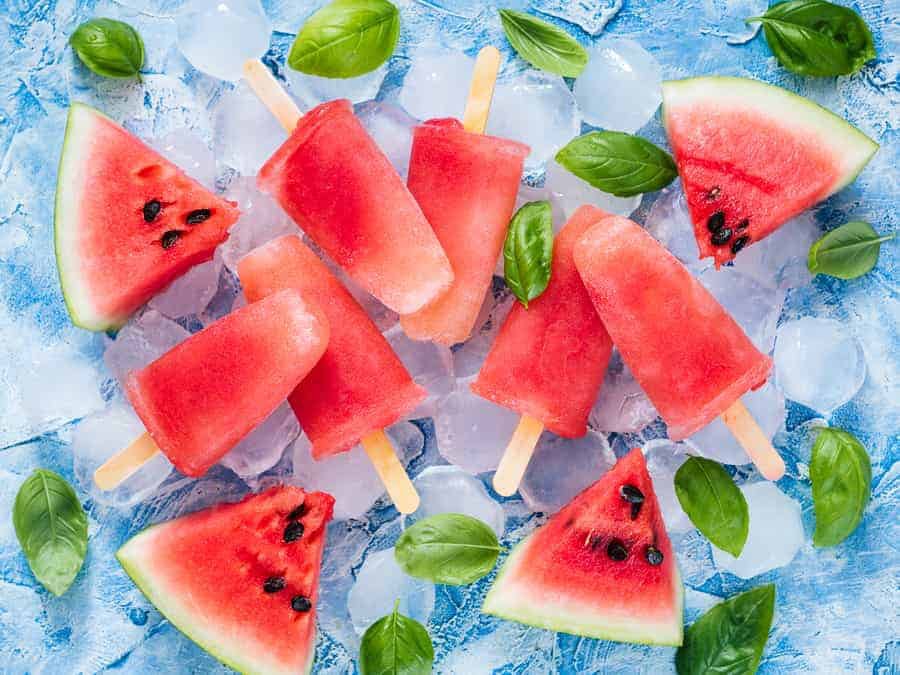 These simple and delicious popsicles made of whole foods and fiber make wonderful alternatives to the typical corn-syrup-sweetened popsicle—perfect for a hot summer day! Prepare them ahead of time to beat the heat.
INGREDIENTS
2 1/2 cups filtered water
3/4 cup organic lemon juice or juice of 4 lemons
1 cup fresh or frozen raspberries
2 Tbsp raw, local honey to taste
1 cup fresh watermelon
Get the full healthy summer snack recipe here. 
2. Almond Cashew Energy Balls Recipe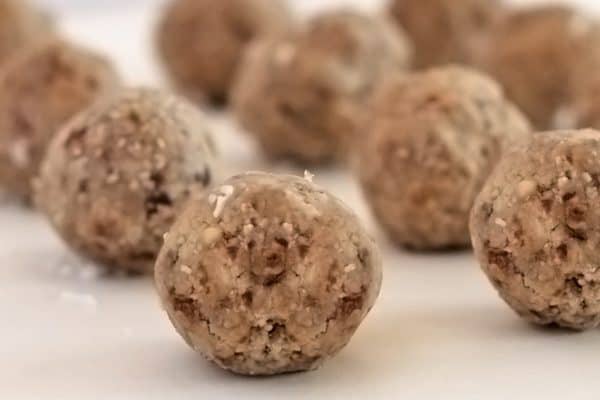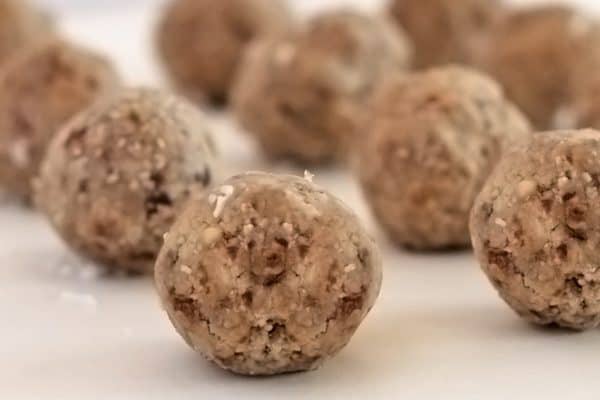 Almond Cashew Energy Balls
This easy recipe crafts almonds, oats, honey, and other ingredients into a delicious and healthy energy ball perfect for snacking on the go.
INGREDIENTS
1 cup rolled oats
1/2 cup chopped almonds
1/2 cup chopped cashews
1/2 cup almond butter
1/2 cup peanut butter
1/2 cup raw honey
1 tsp vanilla
Get the full healthy summer snack recipe here.
3. Thai Lettuce Wraps Recipe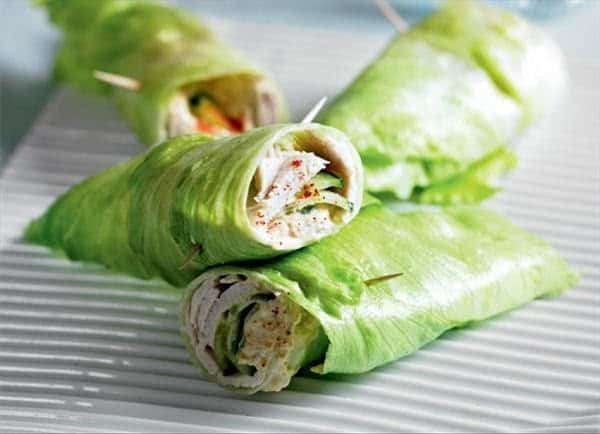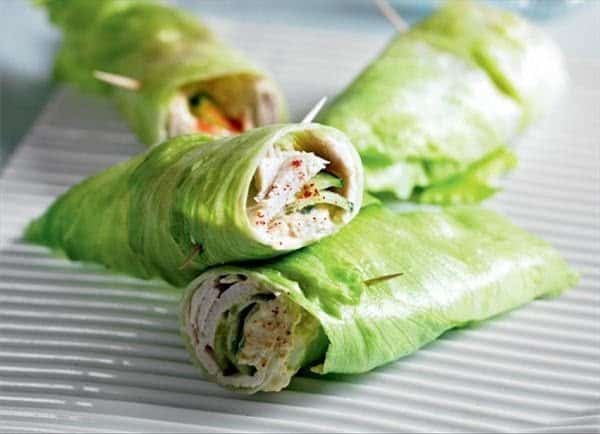 A refreshing snack featuring ginger, carrots, sprouts, and more, crafted into a portable and easy-to-eat snack.
These Thai Lettuce Wraps are perfect for picnics and afternoon activities. Simply prepare them ahead of time and bring them with you to fuel your fun.
INGREDIENTS
1 head lettuce
3 cloves minced garlic
1 thumb-sized ginger, grated
1 red chili, de-seeded
2 sliced shallots
1 cup firm tofu, chopped small
1 grated carrot
1/2 cup shredded red cabbage
3 green onions
2 larger sprouts (bean, sunflower)
3 tbsp lime juice
1 tbsp honey
2 tbsp olive oil
Optional: 1 egg
Get the full healthy summer snack recipe here.
4. Strawberry Shake Recipe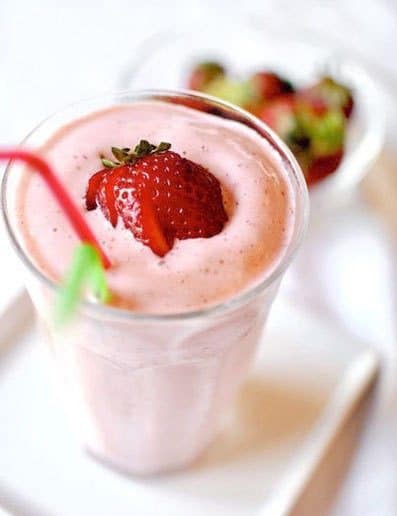 A tasty, low-sugar treat your children will love, and even better, you won't feel guilty about enjoying it. Use your local or home-grown strawberries for the perfect strawberry shake.
INGREDIENTS
1/2 cup Brazil nuts
1 1/2 cups water
1/4 to 1/2 cup Irish Moss gel
1 cup strawberries
8 drops liquid stevia, or 1/2 packet dry stevia
1/2 tsp vanilla, or pinch of a vanilla bean
Get the full healthy summer snack recipe here.
5. Yellow Squash Raw Hummus Recipe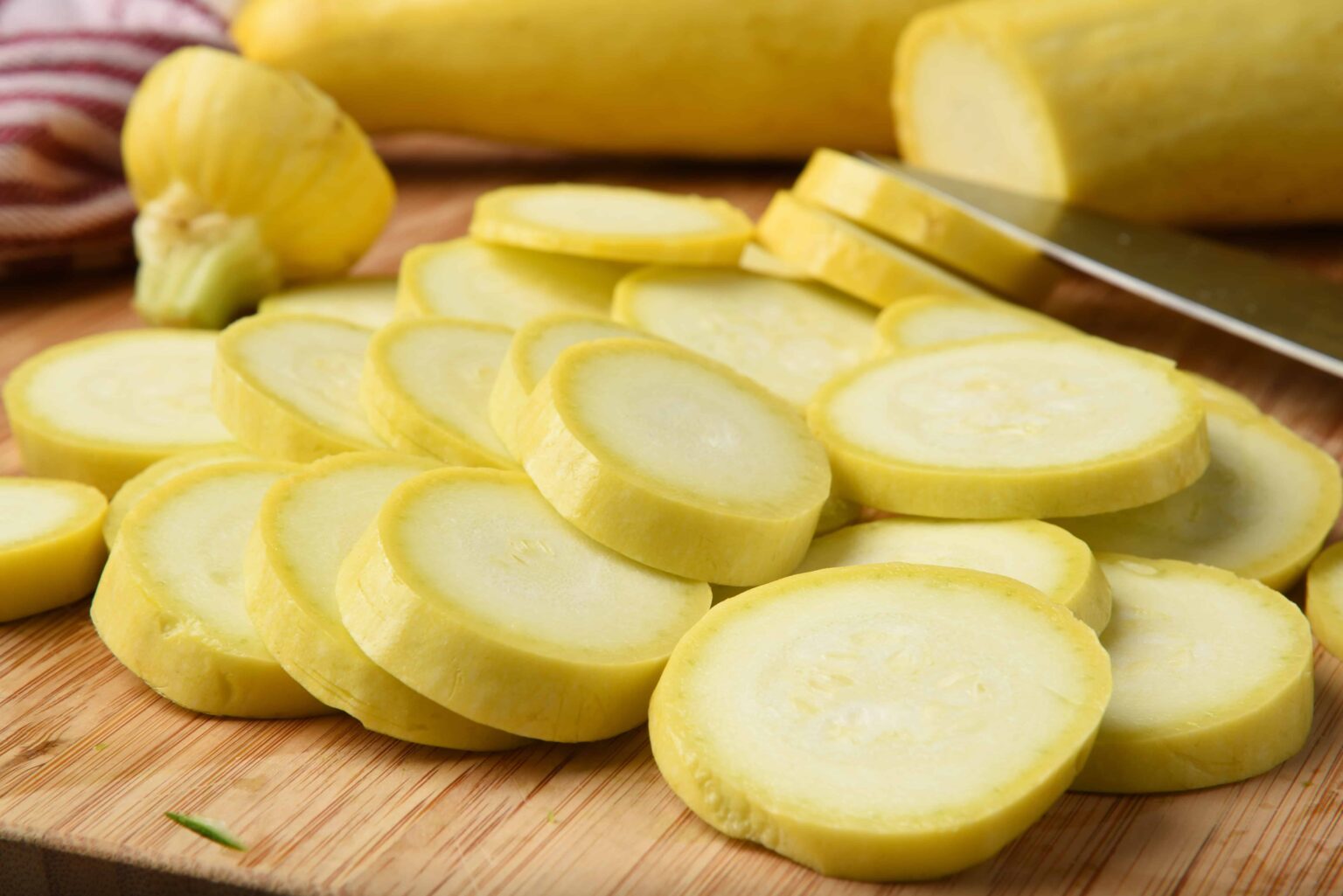 Yellow Squash Raw Hummus
A yummy, healthy squash spread to share with friends and family. Eat it with carrots or other sliced veggies for an extra healthy boost!
INGREDIENTS
2 medium peeled yellow squash
1/2 cup soaked pine nuts
1/2 cup raw almond butter
1/4 cup extra virgin olive oil
3 cloves peeled garlic
1 lemon, juiced
1 tbsp ground cumin
1/4 tsp curry
1 tsp Himalayan salt
pinch cayenne
pinch paprika
1/4 cup fresh minced parsley leaves
1/4 cup diced kalamata olives
Get the full healthy summer snack recipe here. 
6. Nori Nachos Recipe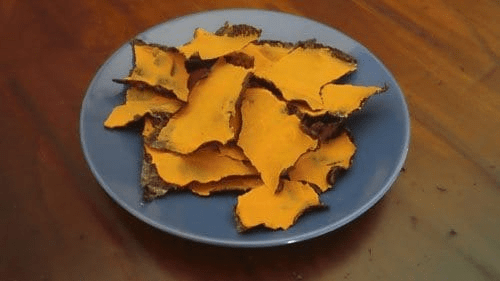 A perfect recipe for cheesy chips, and an excellent way to get your iodine-rich nutrition. This pull-apart, cheesy goodness is a wonderful and healthy group snack for you and all your children's friends.
INGREDIENTS
6 sheets nori
1 tomato
1 carrot
2 tbsp raw apple cider vinegar
2 tbsp fresh lemon juice
1/4 cup cashews
1/2 cup macadamia nuts
1/4 cup sunflower seeds
1 tsp sea salt
Get the full healthy summer snack recipe here.
7. Raw Zucchini Pickles Recipe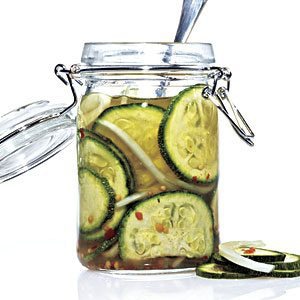 A zesty summer snack recipe to make and enjoy featuring nutrient-rich zucchini and basil. Make it with your family for an extra fun activity!
INGREDIENTS
3 young zucchini
1/3 cup raw apple cider vinegar
1 tbsp sea salt
2 tbsp raw honey
2 tbsp fresh basil
1 cup water
Optional: sliced onions
Get the full healthy summer snack recipe here. 
8. Strawberries n' Cream Popsicle Recipe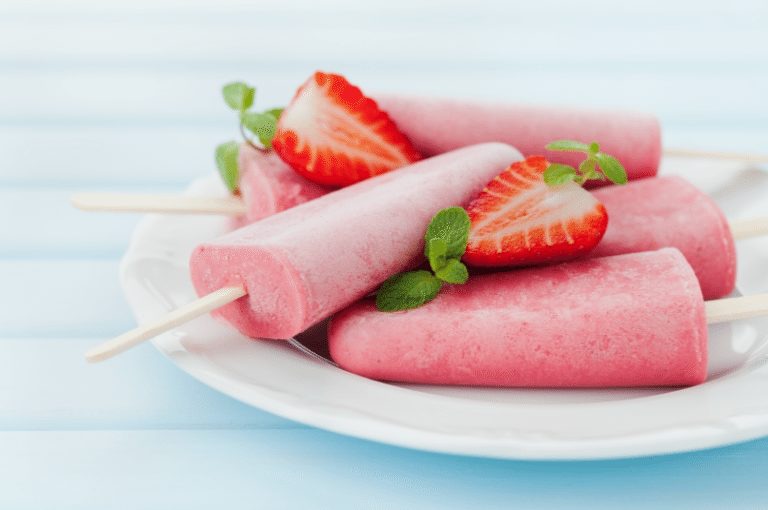 A perfectly cold and creamy summer strawberry snack. You could also serve it to your friends and family for a guilt-free healthy dessert!
INGREDIENTS
1 1/2 cups plain, organic kéfir
2 cups fresh or frozen organic strawberries
2 tbsp maple syrup (Grade B is best)
Optional: 1-2 tsp GreenSmoothieGirl Sprouted Flax
Get the spinach smoothie recipe here. 

9. No-Bake Energy Bites Recipe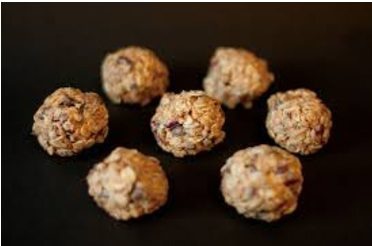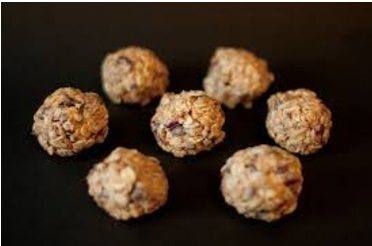 Kids love these delicious little no-bake energy bites. They are the perfect healthy snack, and take only 10 minutes to make!
INGREDIENTS
1 cup gluten-free quick cooking oats
1/3 cup toasted coconut flakes
1/2 cup any natural nut butter
1/4 cup GreenSmoothieGirl Tri-Omega (sprouted broccoli/chia/flaxseed)
1/2 cup chocolate chips, or cacao nibs or raisins, dried cranberries
1/3 cup honey
1 tsp vanilla extract
Get the full healthy summer snack recipe here.
What's your favorite of these healthy summer snacks? Do you have any other favorites? Share in the comments. 
READ NEXT: 10 Simple Summer Smoothies That Are Healthy and Delicious!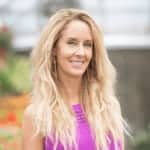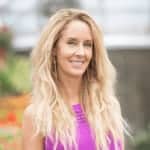 Robyn Openshaw, MSW, is the bestselling author of The Green Smoothies Diet, 12 Steps to Whole Foods, and 2017's #1 Amazon Bestseller and USA Today Bestseller, Vibe. Learn more about how to make the journey painless, from the nutrient-scarce Standard American Diet, to a whole-foods diet, in her free video masterclass 12 Steps to Whole Foods.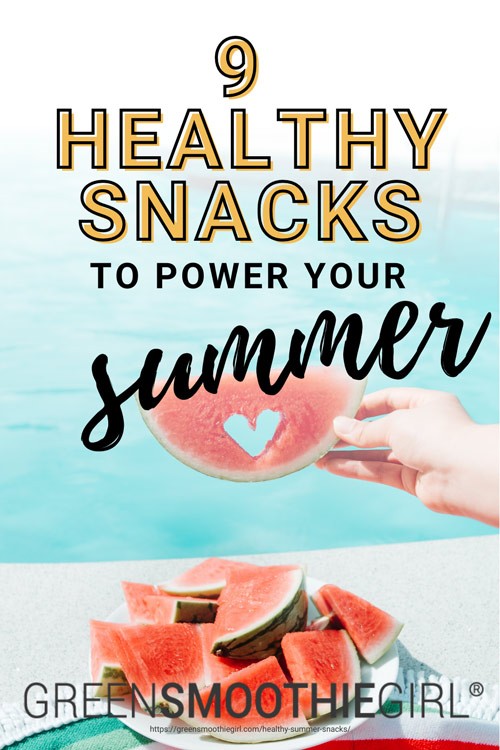 Disclosure: This post may contain affiliate links that help support the GSG mission without costing you extra. I recommend only companies and products that I use myself.
Posted in: Green Smoothies, High-Vibe Living, Lifestyle, Natural Products, Recipes, Uncategorized, Whole Food