How To Make Easy and Amazing Coconut Milk Ice Cream (No Dairy!)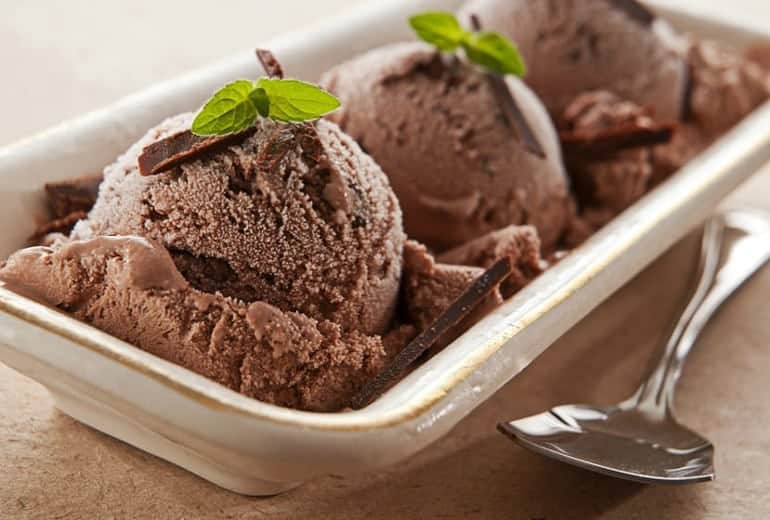 So I've been a little obsessed with duplicating the Turtle Mountain chocolate "ice cream" I wrote about a while back.
In this article:
Coconut Milk Ice Cream Recipe
Make Your Own Coconut Milk Dessert
Using an ice cream maker, the result was fabulous. The only problem is that it didn't freeze up to ice cream consistency–only a thick milkshake consistency. Here's the super-easy recipe, with two options, using an ice cream maker or the Blendtec.
Ingredients
1 can coconut milk
½ cup raw, organic agave, real maple syrup, or raw honey (with honey, decrease by 2 Tbsp)
¼ cup raw chocolate powder (you could use chocolate nibs or non-alkalized cocoa)
¼ tsp. sea salt
Note: You could also replace some of the coconut milk with frozen banana slices.
How to Make the World's Best Chocolate Coconut Ice Cream
Step 1: Blend All the Ingredients
Blend all in Blendtec until smooth and process in ice cream maker for 30 minutes.
Step 2: Freeze into Ice Cubes
This technique worked better for me: freezing most of the concoction into 10 ice cubes, then blending the ice cubes and the remaining liquid mixture in the Blendtec, serving immediately.
Enjoy!
How do you make homemade ice cream with coconut milk? Share your recipe with us in the comments below!
Read next: Green Ice Cream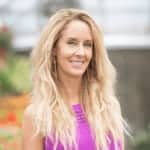 Robyn Openshaw, MSW, is the bestselling author of The Green Smoothies Diet, 12 Steps to Whole Foods, and 2017's #1 Amazon Bestseller and USA Today Bestseller, Vibe. Learn more about how to make the journey painless, from the nutrient-scarce Standard American Diet, to a whole-foods diet, in her free video masterclass 12 Steps to Whole Foods.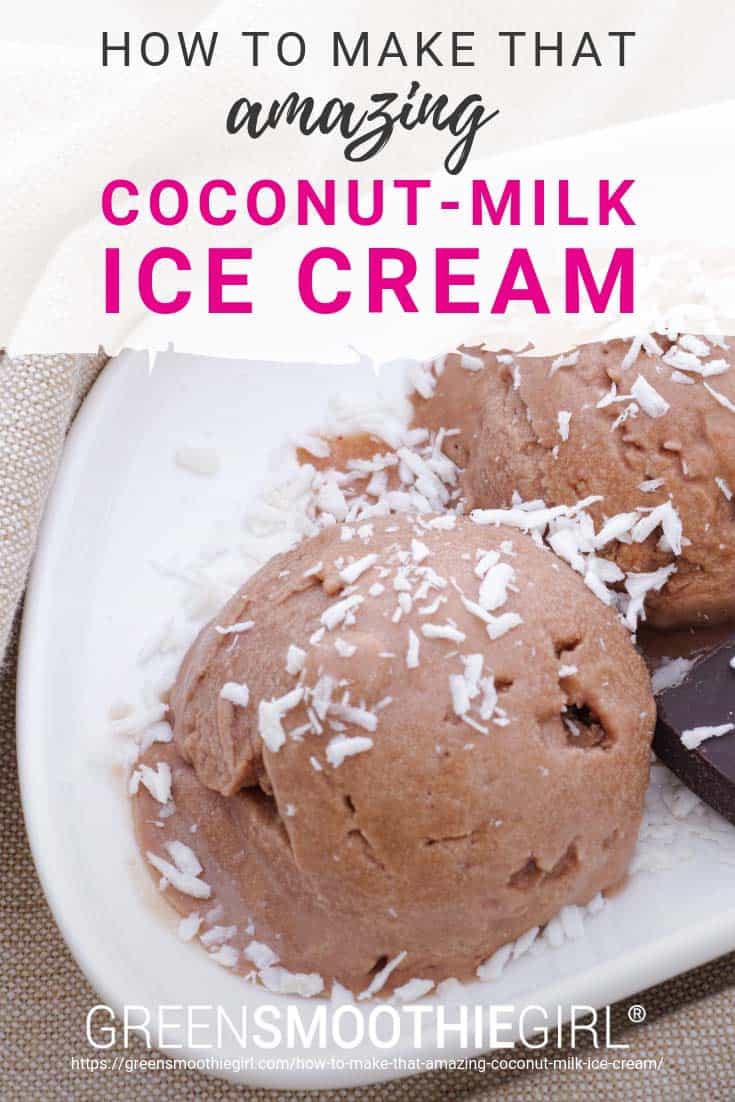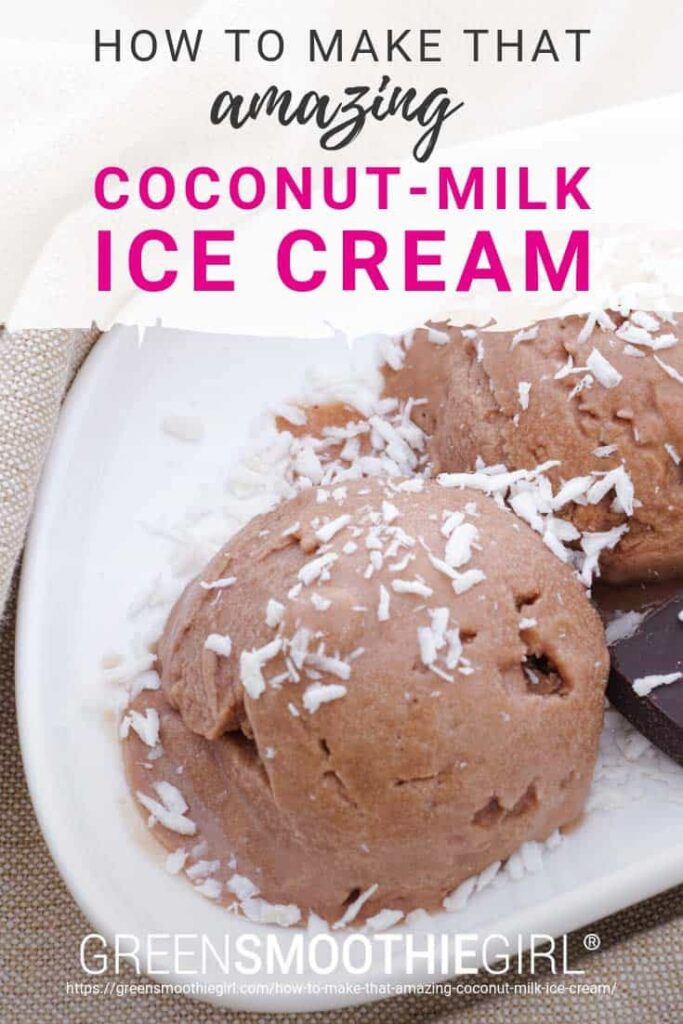 Disclosure: This post may contain affiliate links that help support the GSG mission without costing you extra. I recommend only companies and products that I use myself.
Posted in: 12 Steps To Whole Food, Recipes