How To Make That Amazing Coconut-Milk Ice Cream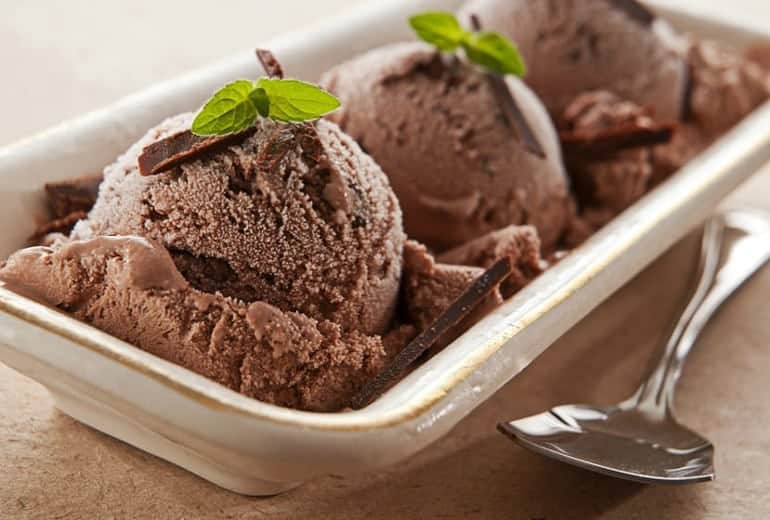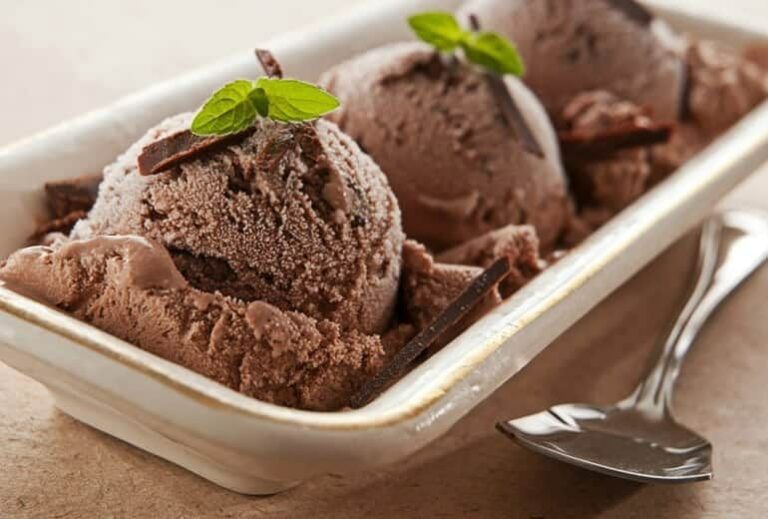 So I've been a little obsessed with duplicating the Turtle Mountain chocolate "ice cream" I blogged about a while back.
In this article:
Coconut Milk Ice Cream Recipe
Make Your Own Coconut Milk Dessert
Using an ice cream maker, the result was fabulous. The only problem is that it didn't freeze up to ice cream consistency–only a thick milkshake consistency. Here's the super-easy recipe, with two options, using an ice cream maker or the Blendtec.
Ingredients:
1 canned coconut milk
½ cup raw, organic agave, real maple syrup, or raw honey (with honey, decrease by 2 Tbsp)
¼ cup raw chocolate powder (you could use chocolate nibs or non-alkalized cocoa)
¼ tsp. sea salt
How to Make the World's Best Chocolate Coconut Ice Cream
Step 1: Blend All the Ingredients
Blend all in Blendtec until smooth and process in ice cream maker for 30 minutes.
Step 2: Freeze into Ice Cubes
Or, what worked better for me was to freeze most of the concoction into 10 ice cubes, then blend the ice cubes and the remaining liquid mixture in the Blendtec, serving immediately.
Enjoy!
How do you make homemade ice cream with coconut milk? Share your recipe with us in the comments section below!
Up Next: Green Ice Cream
Editor's Note: This post was originally published on September 29, 2008, and has been updated for quality and relevancy.
Posted in: 12 Steps To Whole Food, Recipes
19 thoughts on "How To Make That Amazing Coconut-Milk Ice Cream"
Leave a Comment