15 Pecan Health Benefits — These Naturally Sweet Nuts Are Good for So Much More Than A Sugary Indulgence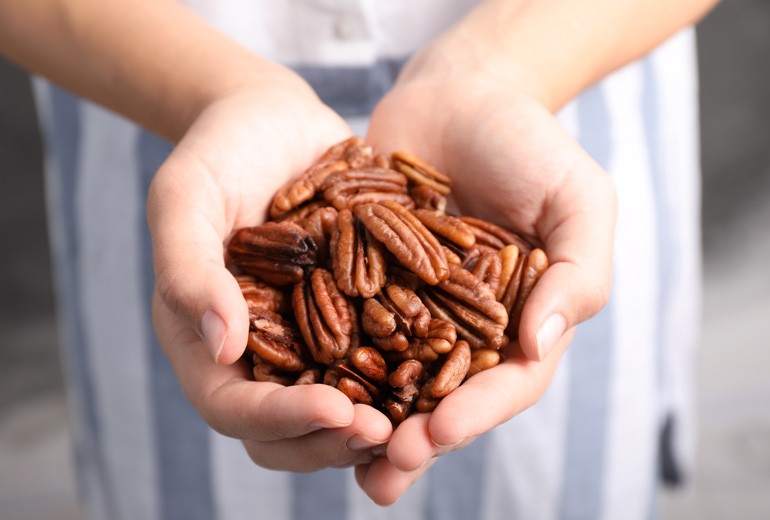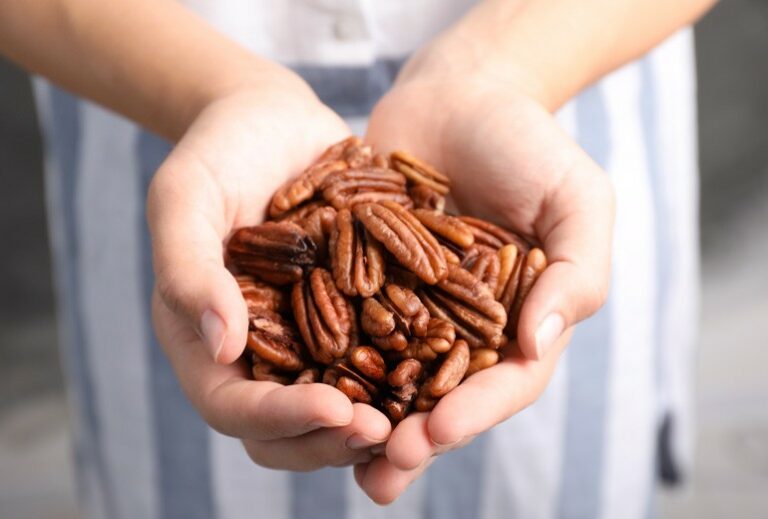 My grandparents had a few pecan trees in their backyard in Texas.
You can tell what part of the country someone is from by how they pronounce "pecan!" I think it's the most delicious nut there is. It's like the "dessert" nut.
(Oh, the pie. I'm not even a "pie person"—with the special exception of THAT pie!) They also make a salad special. Or they're magical, sprinkled on top of roasted sweet potatoes or butternut squash, and browned in the oven.
And unlike MOST delicious things, pecans are full of nutrients and health-promoting compounds—and they're naturally a bit sweet and buttery. What more could you ask for?
I'll tell you all about why pecans are good for your body, not just your mouth. And, I'll share some of my favorite recipes made with pecans.
In this article:
Raw Recans — A Sweet Treat Without the Sugar 
One ounce (about 20 pecan halves) contains just one gram of (natural, not processed) sugar.
But compared to most other nuts, like raw almonds, raw pecans taste sweeter. So, they might help you satisfy a sweet craving with less or no added sugar.
Pairing them with fruit might just be the perfect healthy treat. Pecans go well with apples, pears, grapes, and peaches, for example.
What Are Pecans? 
Pecans are the fruit of the hickory tree; they're not technically part of the tree nut family.
The pecan shells that you crack open are the husks, and the pecan is the soft fruit. So then, it makes more sense why pecans have a natural sweetness.
Raw Recans Are Highly Nutritious 
Pecans have 19 vitamins and minerals, all contained in their small form. These are important for healthy skin, eyes, teeth, bones, muscles, and nerves.
With 18% protein (a high-protein nut), pecans can be a useful plant-based protein.
Pecans also have a high fat content (70% fat), with a calorie count close to butter (which is why they have that "buttery" taste). I'm not into the latest diet cult that over-values fat; but the 1980's fat aversion has also been thoroughly debunked. Everybody needs "good fats" in their diet! Pecans are perfect.
Plus, these tasty little nuts are especially rich in flavonoid plant nutrients, which have benefits for your heart. In fact, pecans have 2X more flavonoids than almonds, cashews, and pistachios—and 7X the amount in walnuts.
Pecans have the highest antioxidant content, compared to other nuts. They also rank among the top 15 foods in general with the highest levels of antioxidants, along with blueberries, artichokes, and kale. I think I'm going to try to make a salad with those four ingredients, and a light dressing.
Raw Pecans Have Medicinal Value 
Native North Americans used pecans for their medicinal value. Pecans were a major food source, and they were even used as currency!
Native tribes were documented to make a fermented drink called "powcohicora."
15 Impressive Health Benefits of Pecans 
Why eat pecans? Not only are they tasty, they have an abundance of nutrients that can help protect your health in many ways. When you see all the pecan health benefits, you'll want to find ways to use them, beyond pecan pie.
#1 — Pecans Decrease Mortality from All Causes 
Regular nut consumption, like pecans, was associated with a decreased risk of mortality from all causes, in a large 30-year study. Those who regularly consumed nuts also weighed less.
#2 — Pecans Help You Have a Healthy Heart 
Most of the fat in pecans is healthy fat, called monounsaturated fat.
Eating foods with monounsaturated fat, instead of foods high in saturated fat, can help lower levels of bad LDL cholesterol. In fact, pecans have been found to lower bad cholesterol to the same extent that medication has. (Keeping your LDL low cuts down on your risk of having a stroke or heart attack).
Pecans also have components, like tocopherol and flavan-3-ol, that offer protection against heart disease.
#3 — Pecans Help Boost Immunity 
Among other nutrients, pecans contain vitamin A, vitamin E, and zinc — all of which support your immune system, so your body can fight off infections and repair damage.
Additionally, pecans are rich in manganese, a trace mineral that helps protect against free radical damage.
Pecans also contain folate, which can guard against mutations in DNA that might lead to cancer.
#4 — Pecans for a Healthy Brain 
Nutrients, including manganese, copper, and thiamine, in pecans are connected to healthy brain functioning.
Pecans' mono- and polyunsaturated fats benefit brain function. Monounsaturated fats, for example, have been linked to decreased mental decline.
Pecans were linked to improved long-term cognition, in a large study of over 15,000 women lasting over 40 years. Similarly, a study of older adults who ate at least ⅓ an ounce of nuts per day were 40% less likely to have poor cognition.
Also, eating just a handful of pecans each day may protect your nervous system against neurological diseases, like ALS.
#5 — Pecans Have Anti-Inflammatory Power 
Magnesium, present in pecans, delivers many anti-inflammatory benefits. This nutrient reduces inflammation in the arteries — thereby lowering the risk of arthritis, heart disease, and many other conditions.
The omega-3 fats also help reduce inflammation and pain.
#6 — Pecans for Healthy Skin 
The oils, vitamins, and minerals in pecans can help keep skin moisturized.
The antioxidants in pecans, like vitamin A, vitamin E, and ellagic acid, can also help keep away wrinkles, like "smile lines."
Zinc can also help you achieve a toned complexion.
And the manganese helps form collagen, which gives skin its firmness and elasticity.
#7— Pecans Aid Bone Health 
Bones consist of approximately 85% phosphorus. And pecans are rich in phosphorus, as well as calcium.
These nutrients are helpful for preventing symptoms of osteoporosis.
#8 — Pecans May Help Stabilize Blood Sugar and Help Diabetics
Pecans have some soluble fiber, which dissolves in water, forming a gel-like material that moves through the body undigested and slows the absorption of sugar into the blood.
A review of 12 studies showed that adding nuts like pecans to your diet could help lower levels of hemoglobin A1C, a measure of long-term blood sugar control.
Consuming pecans can even offset the effects of higher glycemic foods, when eaten as part of the same meal.
So having pecans with pie actually makes sense, though there are many healthier choices you could make.
Eating a pecan-rich diet for 4 weeks improved the body's ability to use insulin (the hormone that transports sugar into your cells) effectively.
Even more, this way of eating improved the function of beta cells in the pancreas, which are responsible for insulin production.
#9 — Pecans for Healthy Hair
Pecans are used to treat male pattern baldness. The L-arginine, an amino acid, increases circulation throughout the body, thereby strengthening the roots of hair.
Iron also helps prevent anemia, and consequently, hair loss.
#10 — Pecans Help Keep Eyes Healthy 
Pecans are rich in vitamin E, associated with reducing the risk of age-related macular degeneration.
They're also recommended for preventing cataracts.
#11 — Pecans for Healthy Digestion 
Pecans are rich in dietary fiber, so they help maintain colon health. They can also help prevent constipation, and overall help you achieve healthy digestion.
#12 — Pecans May Help Prevent Gallstones 
Frequent consumption of pecans by men was found to reduce the risk of gallstones in men.
#13 — Pecans May Help Ease Menstruation 
The nutrients, like manganese and calcium, in pecans may help women fight the symptoms of menstruation, like cramps and mood swings.
#14 — Pecans for Prostate Health
Pecans are a healthy choice for men because they contain something called beta-sitosterol. This nutrient has been proven to be key in maintaining prostate health.
Two ounces of pecans a day has been shown to have a positive effect in managing and preventing an age-related condition called benign prostatic hyperplasia, or enlarged prostate.
#15 — Pecans and Cancer 
The presence of ellagic acid in pecans may help protect your body against DNA changes associated with cancer development.
The presence of tannins, like ellagic and oleic acids, are associated with the prevention of various cancers, including breast cancer.
Best Way to Eat Raw Pecans? This Is Important 
Like many other nuts, pecans have phytic acid, which can block or reduce the absorption of important minerals.
Therefore, the process of soaking pecans prior to consumption is important for reducing the phytic acid content, and for digestion.
When nuts like pecans are soaked, the germination process begins, and all the enzymes and nutrients are activated.
Not only does soaking pecans make them healthier, but it also makes them tastier!
How To Soak Raw Pecans 
Place the pecans in a glass or stainless steel bowl. Add enough filtered water to cover. Optional: add a pinch or two of Himalayan salt. Stir. Place a kitchen towel or clean cloth on top, and leave for at least 4 hours.
You don't want to soak them overnight, because they can become soggy. (Or you can put the water-covered pecans in the fridge, and change out the water every so often.)
Drain them in a colander. And then, you can dehydrate them if you wish, for a crispier texture.
If you're short on time, you can use the quick soak method. Quickly soak the pecans with warm water for 30 minutes.
How To Choose Pecans 
Always look for plump pecans that are uniform in color and size. Bulk bins are not the best. You have no idea how long they've been there. They might not be fresh or free of molds since they're constantly exposed to air.
How To Store Pecans
You can store raw pecans in glass jars or plastic bags if you wish.
Use within a month — store in the pantry
Use within 3-6 months — store in the fridge
Use within 6-24 months (or longer) — store in the freezer
Healthy Pecan Recipes 
Pecans give a rich, butter, sweet flavor to raw recipes, and cooked dishes, too. They're frequently added to veggie dishes that include beans, corn, and squashes.
Their big size and meaty texture is great in mixed nuts or granola, or along with lettuce in a salad.
Spinach Strawberry Pecan Salad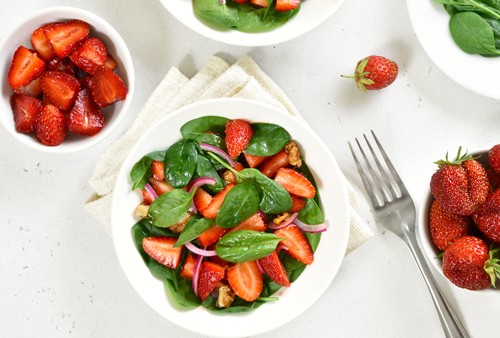 This salad is packed with nutrient-rich ingredients. Plus, it's beautiful and absolutely delicious.
Candied Pecans 
For a healthier treat, candied pecans are a delicious choice, especially for the holidays.
Raw Pecan Brownies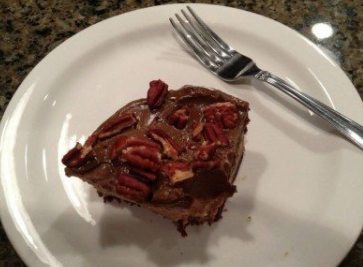 These brownies are so decadent it seems impossible that these delicious brownies are made with whole foods!
Pecans Are A Delicious Superfood That Give Your Diet A Special Touch — But, They Can Be Hard to Find 
Pecans are surprisingly high in nutrients and health-promoting compounds, especially if you only think about them for pecan pie or pralines.
They just might be the tastiest nut, with their natural sweetness and buttery richness. Especially when you find them fresh from a farm.
One thing to keep in mind is that pecans are high in fat, even if most of it is healthy, so sticking to about 20 pecan halves per day is best.
It's become harder to find pecans because demand has increased, but these nuts are difficult to produce, so the supply hasn't increased.
When you do find them for a good price — like in our Group Buy, going on now! — it's worth stocking up, because they have a long shelf life. And it's always good to be able to add a special touch to your meals—whether for holidays or when you just need something extra to make your meals exciting.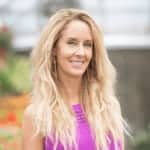 Robyn Openshaw, MSW, is the bestselling author of The Green Smoothies Diet, 12 Steps to Whole Foods, and 2017's #1 Amazon Bestseller and USA Today Bestseller, Vibe. Learn more about how to make the journey painless, from the nutrient-scarce Standard American Diet, to a whole-foods diet, in her free video masterclass 12 Steps to Whole Foods.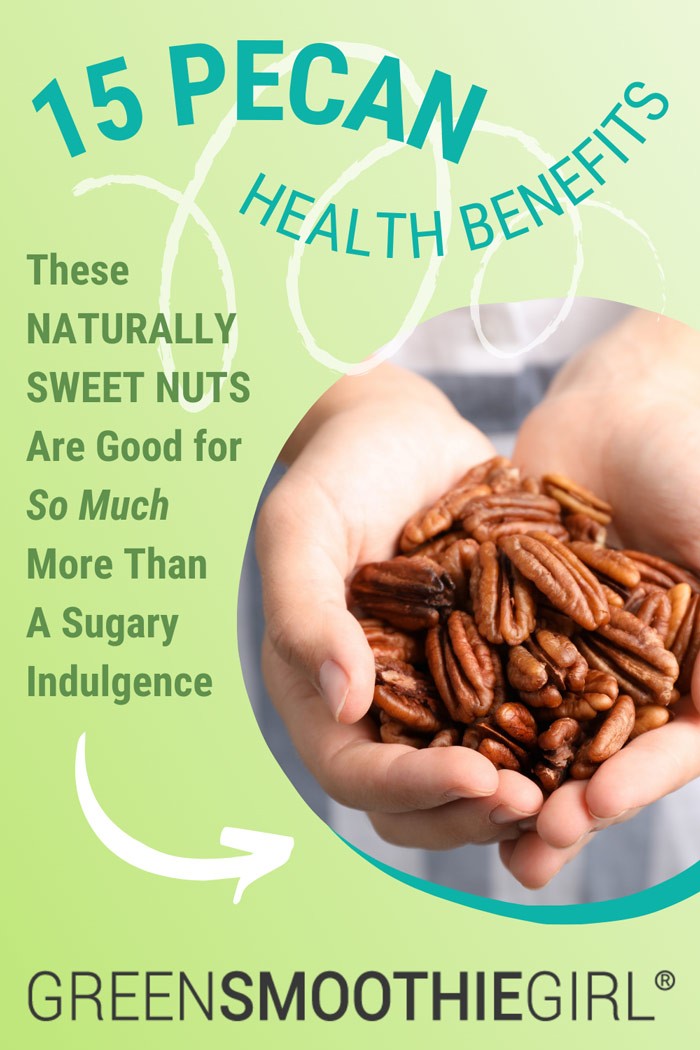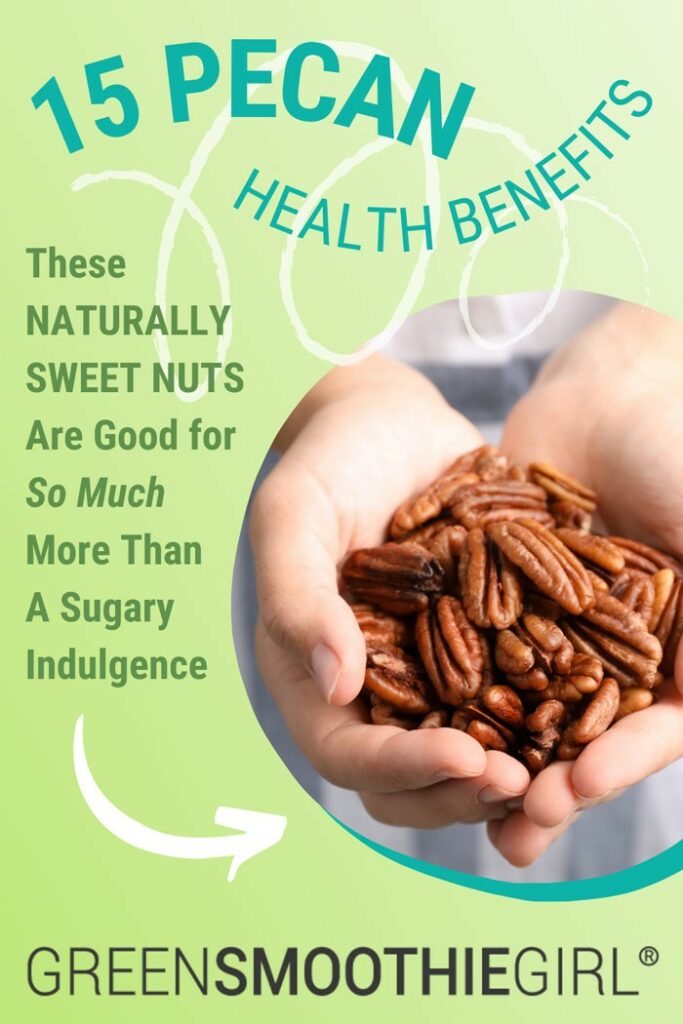 Disclosure: This post may contain affiliate links that help support the GSG mission without costing you extra. I recommend only companies and products that I use myself.
Posted in: High-Vibe Living, Immunity, Natural Remedies, Preparedness, Recipes, Whole Food