Need a Healthy Treat? 6 Easy Swaps for Your Favorite Recipes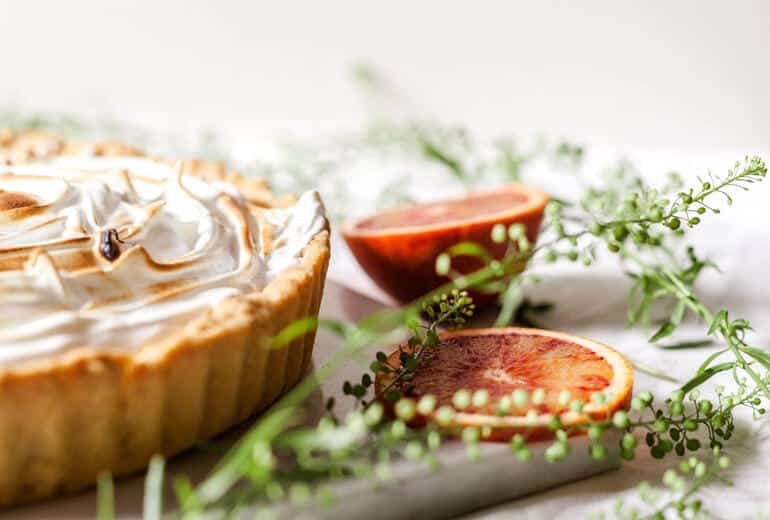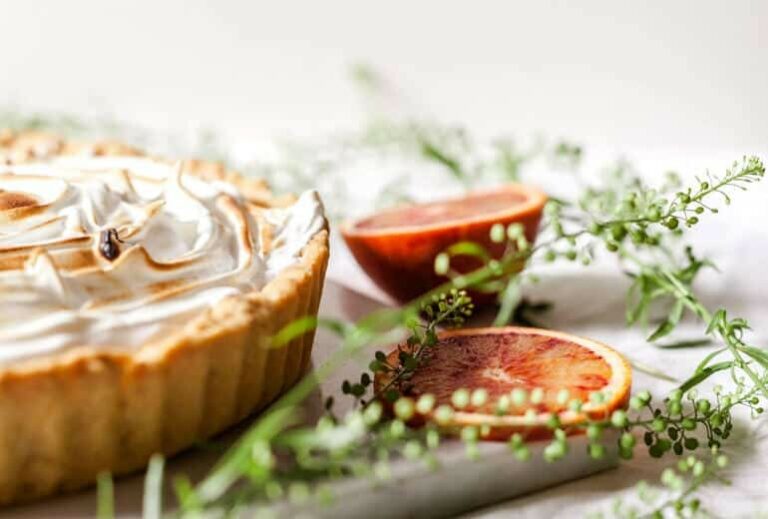 You want to honor your body with good, healthy food, right?
You want the energy, bright eyes, and glowing skin that come from ditching a processed diet in favor of whole foods.
You also want TREATS!  You want your mom's peanut butter cookies, your favorite chocolate cake, or that sweet-tart key lime pie you make for potlucks.
I've noticed so many people craving some comfort food these days. All that time spent in the kitchen can leave you feeling uncomfortable, or it can be an opportunity to have a lot of fun with new recipes and old favorites.
Luckily, the need for an occasional treat doesn't have to derail your path to good health. It also doesn't have to mean hours in the kitchen or finding weird ingredients. You simply need to make some small adjustments that have big payoffs when it comes to your health.
In this post:
Here are my six simple "magic tricks" to transform almost any treat recipe into a healthy treat recipe!
6 Easy Swaps for Your Favorite Recipes
Switch Your Flour
Replace white flour with an equal amount of finely ground soft white wheat flour. Soft white wheat most closely resembles white flour, and you'll get added nutritional benefits from the germ and fiber from the bran. You also can substitute other types of wheat if you enjoy the taste. If you're "gluten free," use another whole grain like kamut or spelt, which include non-hybridized gluten that's generally safe for people with gluten sensitivities.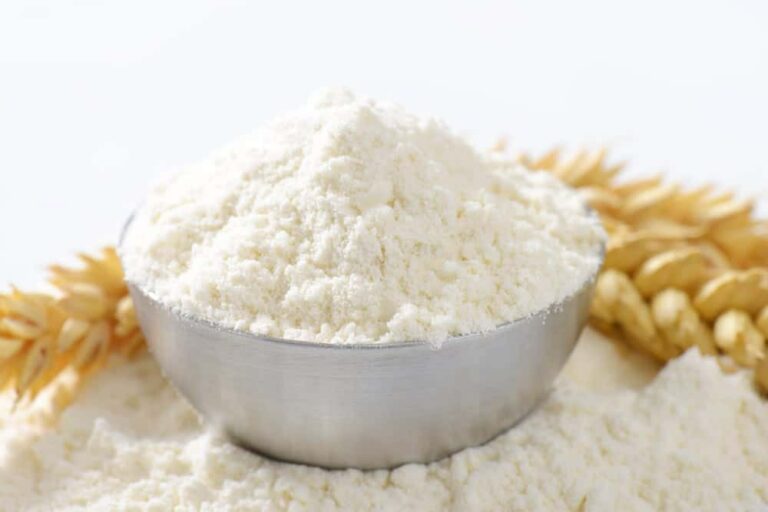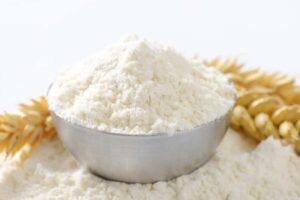 Replace Your Sugar
Replace sugar with raw, organic coconut palm sugar or honey. Research has shown that sugar has negative consequences for our health and can increase risks of obesity, heart disease, diabetes, and more.1 By eliminating sugar and using an alternative source of sweetness, you can lower that risk.
If you're open to experimenting, use half the amount of raw honey or agave as you would sugar, and increase the flour in your recipe by 25% to 33%. If you need powdered sugar, blend coconut sugar in a dry blender jar until it is very fine.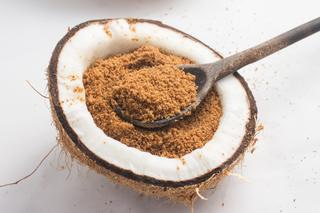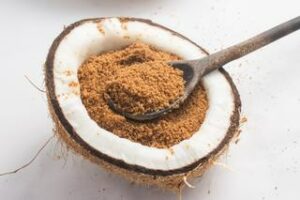 Choose Fats Carefully
Replace shortening, margarine, or oil with organic butter or – more preferably – organic coconut oil. Fats like shortening and margarine have high levels of trans-fat, which can be dangerous for your cholesterol. Both butter and coconut oil have been shown to include healthy saturated fats that can raise good cholesterol levels – which is connected to lower risk of heart disease.2,3
If you don't like the taste of coconut, consider palm oil, which is also rich in medium-chain fatty acids.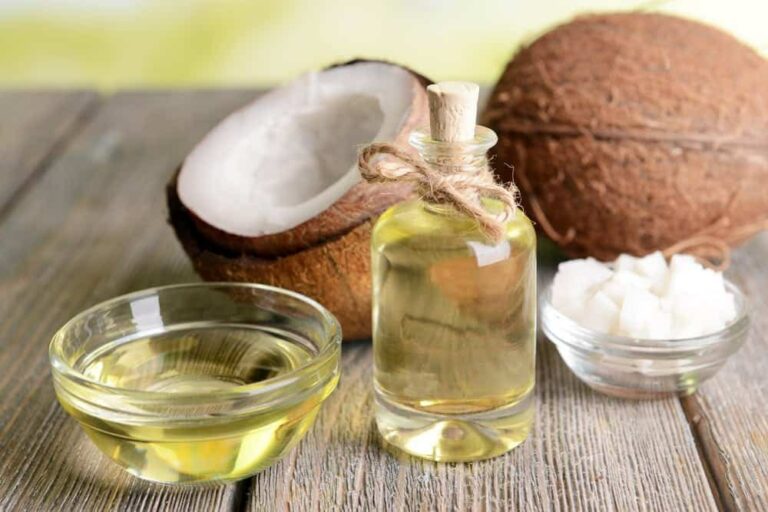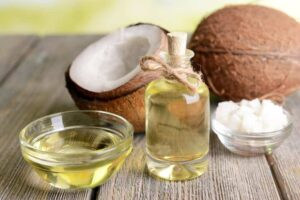 Be Smart About Eggs
Use only organic free-range eggs or substitute whole chia seeds mixed with water for each egg in the recipe. Organic, free-range eggs offer a good balance of Omega-6 to Omega-3 fatty acids. If you prefer to avoid eggs altogether, combine 1 Tbsp. of whole chia seeds with 3 Tbsp. water, and let the mixture soak for 5-10 minutes. Then add it to your recipe as you would the eggs.
Chia is filled with healthy-omega-3 fatty acids, fiber, antioxidants, and calcium, and it makes a great egg substitute because of the way it absorbs many times its own weight in water and takes on a similar consistency.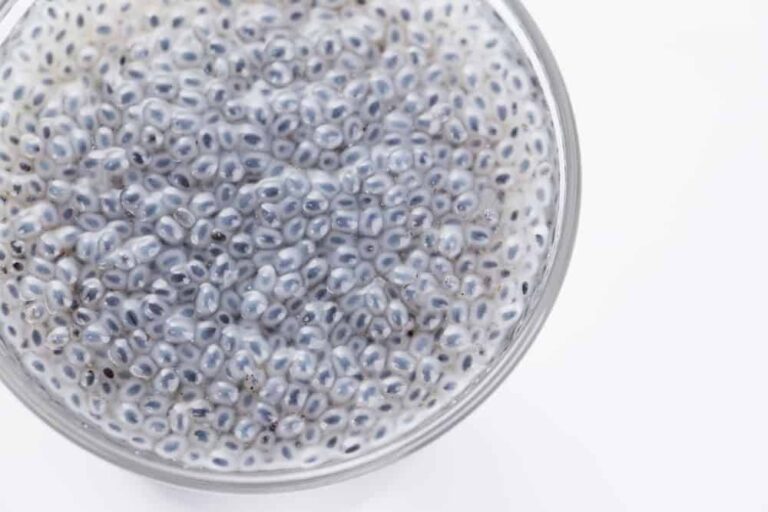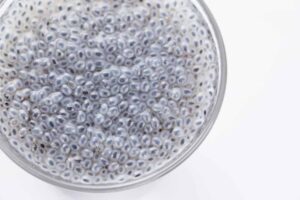 Pick a Better Baking Powder
Choose aluminum-free baking powder rather than regular baking powder. Evidence shows that aluminum, like what's found in commercial baking powder, has negative effects on the brain and nervous system.  Aluminum-free baking powder is readily available and not significantly more expensive, making it a safer and easily-accessible option.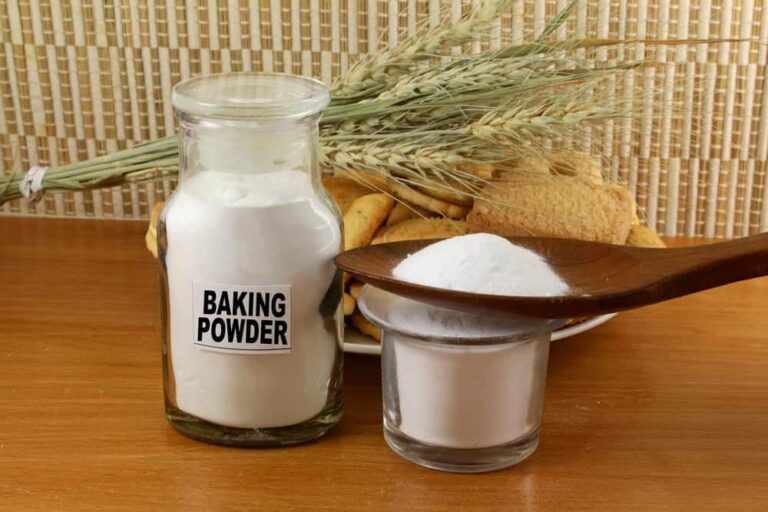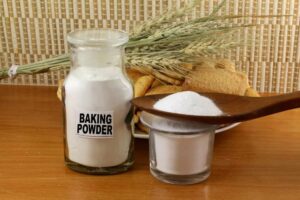 Trim Salt
When a recipe calls for salt, cut the amount in half and substitute either sea salt or Original Himalayan Crystal Salt. Most table salt is mined underground and then undergoes significant processing to remove the impurities. Sea salt is created through the evaporation of ocean or other salt water and leaves behind more trace minerals—while Himalayan Crystal Salt is hand-mined, which keeps many of the minerals intact. You'll reap more benefits from the trace minerals in these whole salts than from processed salt, which has been stripped of nutrition.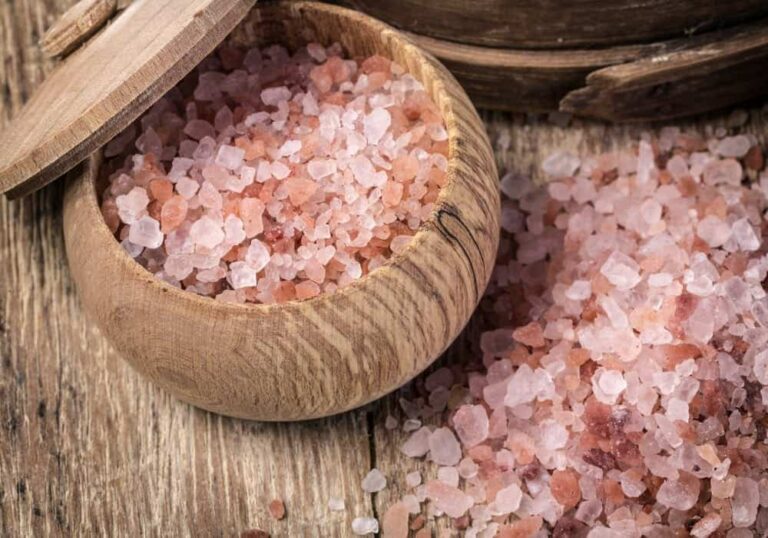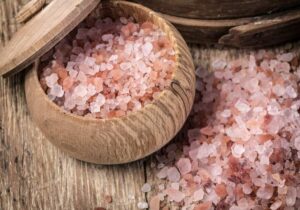 With just these six simple changes, you can transform your favorite recipes to improve the nutrition in your favorite treats.
If you're looking for even more ideas for how to indulge your sweet tooth without blowing your healthy eating plan, grab my FREE printable wallet card featuring these 6 Easy Swaps so you'll always have them on hand.

When I send it to your inbox, I'll also send you a BONUS gift, my Healthy Treat Recipes ebook! It's filled with yummy recipes in which these swaps have already been made, so all you have to do is get cooking!
Eating well doesn't mean giving up the foods you love! Make these Six Easy Swaps in your favorite recipes, and feel good about satisfying your cravings and your body's nutritional needs all at the same time.
Read next: Wheat is Good for You (But Not How You're Eating It)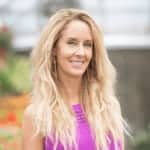 Robyn Openshaw, MSW, is the bestselling author of The Green Smoothies Diet, 12 Steps to Whole Foods, and 2017's #1 Amazon Bestseller and USA Today Bestseller, Vibe. Learn more about how to make the journey painless, from the nutrient-scarce Standard American Diet, to a whole-foods diet, in her free video masterclass 12 Steps to Whole Foods.
Disclosure: This post may contain affiliate links that help support the GSG mission without costing you extra. I recommend only companies and products that I use myself.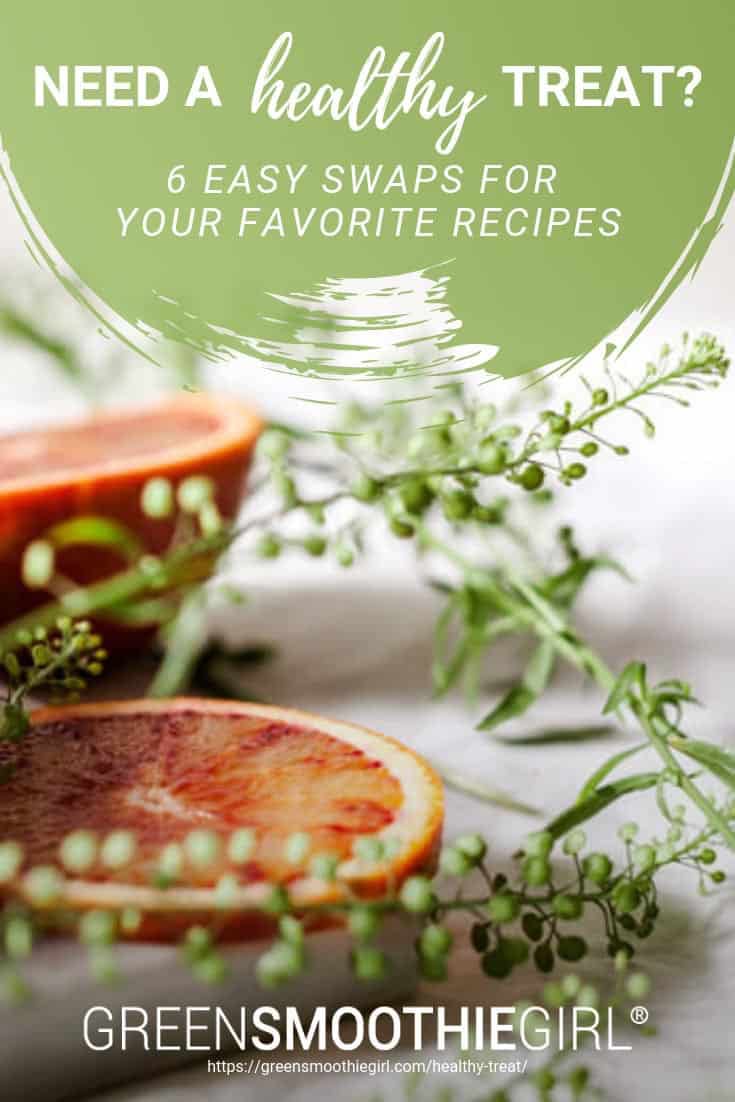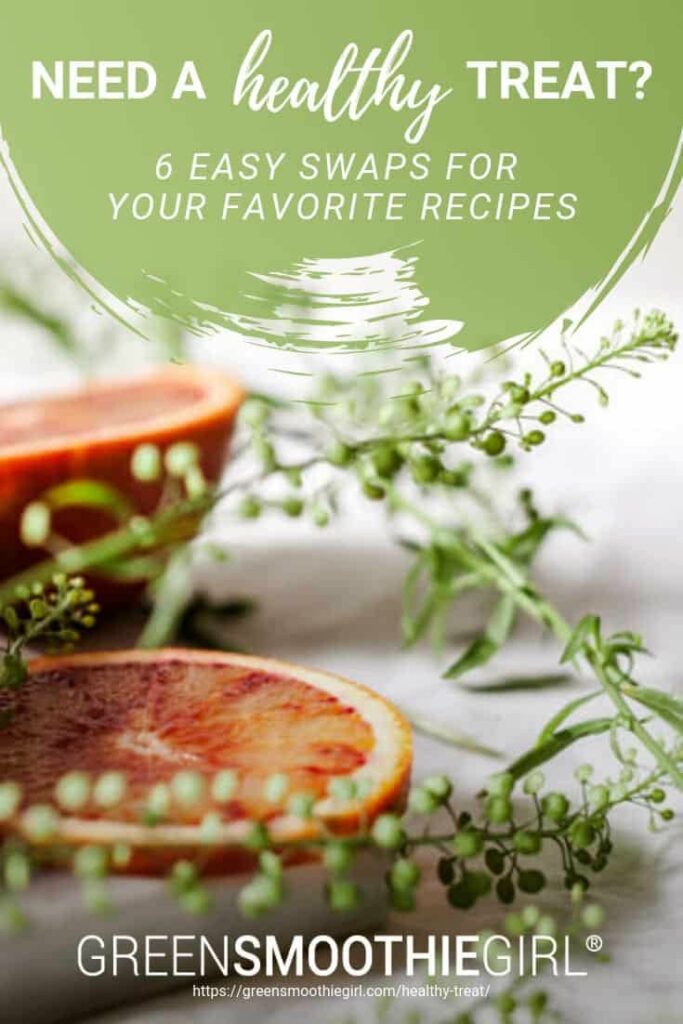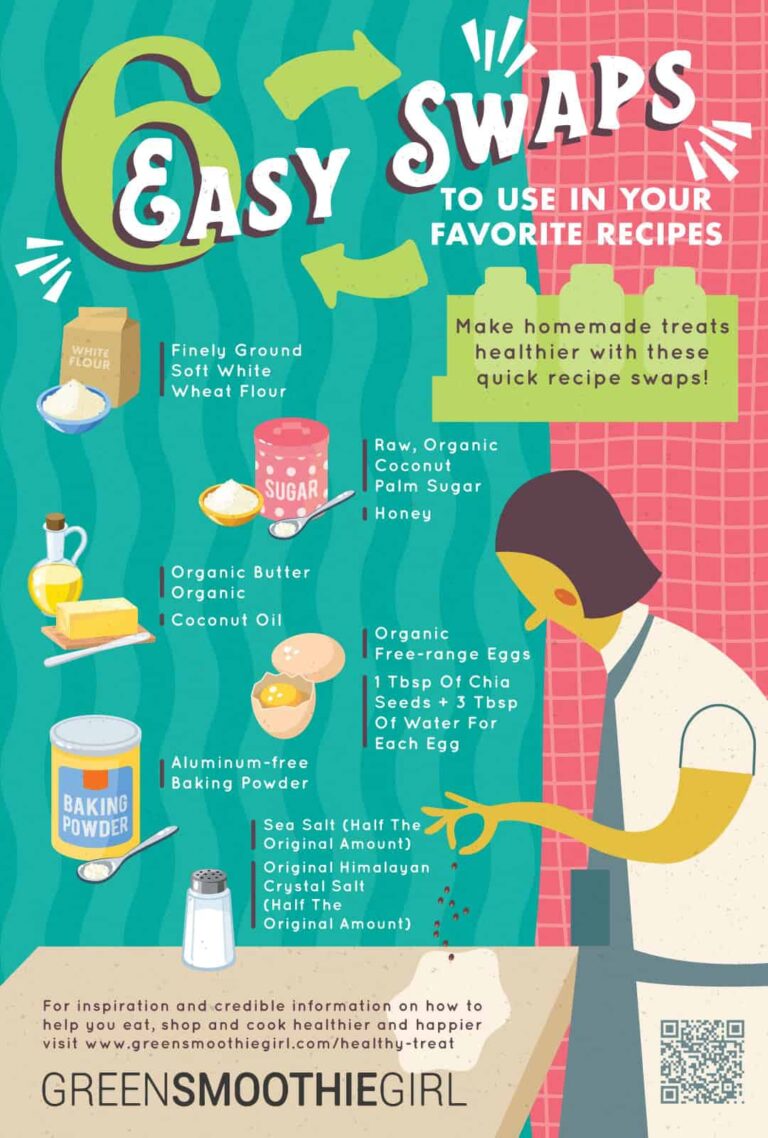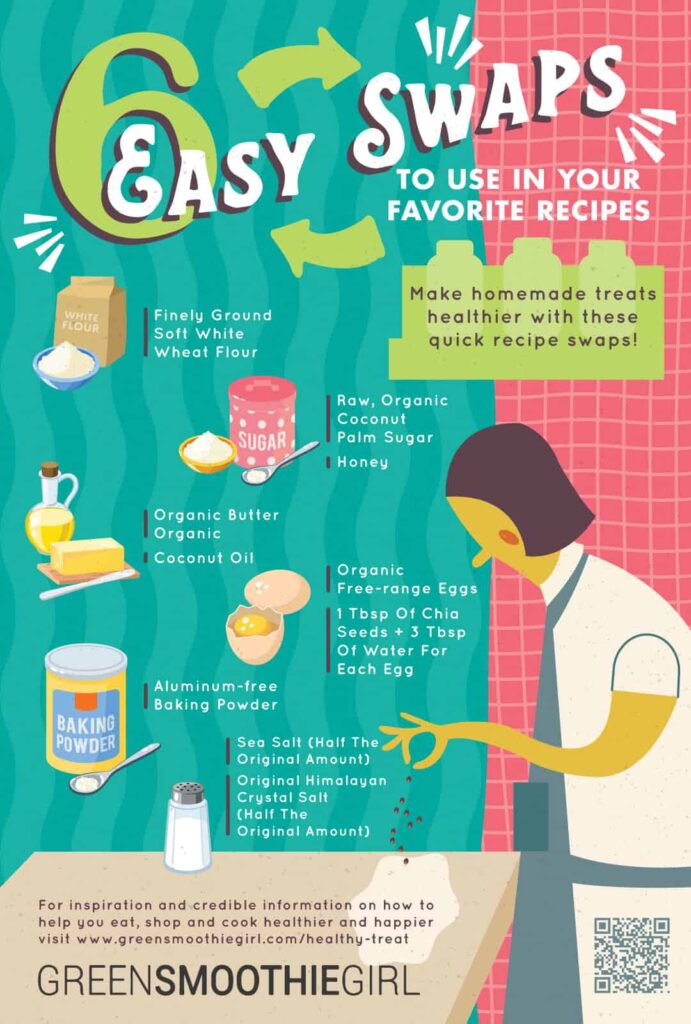 Posted in: Lifestyle, Recipes, Whole Food