Pumpkin Pie Smoothie | GreenSmoothieGirl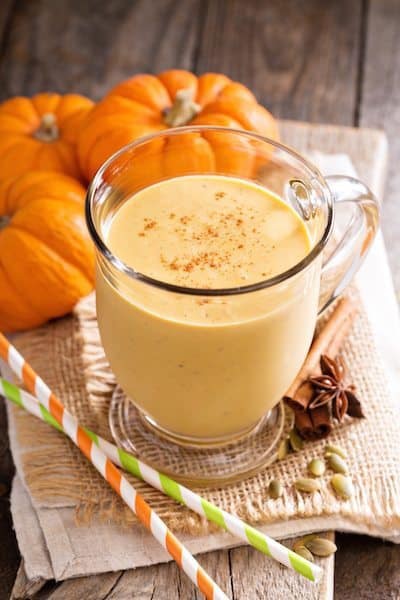 A pumpkin pie smoothie?! Yes! It's a holiday classic, healthy and accessible for the health-conscious holiday-er. And the smoothie is easy, it's fast, and it's always a hit for the kids (and adults) at really any time of the year. So gather 'round your loved ones and share this delicious take on pumpkin pie for the festive season.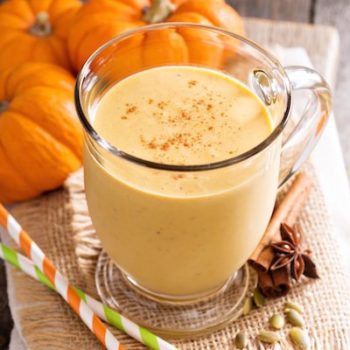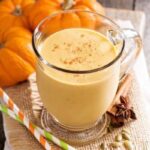 Pumpkin Pie Smoothie
This holiday special is pure deliciousness with pumpkin puree, bananas, and spice
1/2

cup

pumpkin puree

1

cup

almond milk

1

medium

frozen banana

1

tbsp

raw honey

1/4

tsp

pumpkin pie spice
Place all ingredients into a high-powered blender and mix until smooth.

This Pumpkin Pie Smoothie tastes just like the holidays! Pumpkin pies are so versatile and are displayed in banquets from September through January for all sorts of celebrations! Pumpkin pie is linked to the holiday festivities. Now in smoothie form, you can carry the festive attitude wherever you go no matter the time of year! This smoothie is the whole package. It's both delicious and packed with nutritional value! Pumpkins contain almost no fat, cholesterol, or sodium. But they are particularly high in Vitamins A, C, and K as well as potassium! Bananas are loaded with potassium and healthy fibers. For those of us that would rather avoid dairy, this delectable smoothie is just perfect! Almond milk contains no dairy, but brings plenty of flavor. To naturally sweeten the pot, raw honey is used. Honey and pumpkin is one of my all time favorite combinations!
Related Smoothie: Peanut Butter Pumpkin Pick-Me-Up Smoothie
Related Recipe: Coconut Flour Pumpkin Muffins
Tags: almond milk, banana, dessert, gluten free, pumpkin, raw, vegan