Have You Heard? Can't-Miss February Podcasts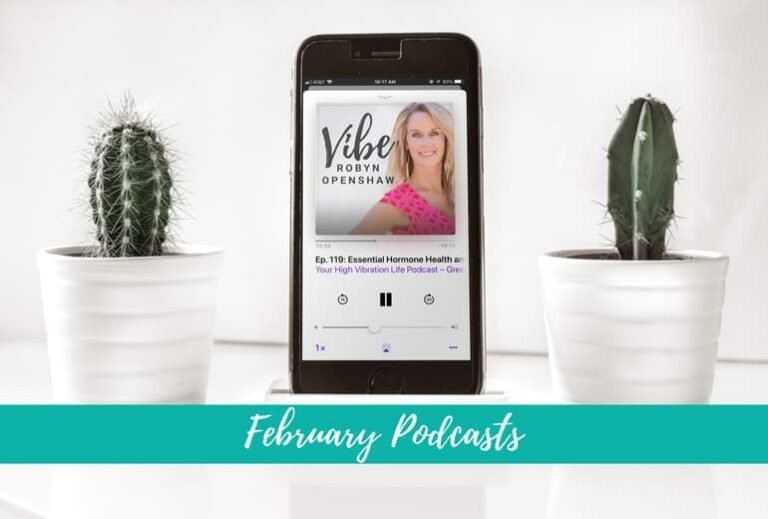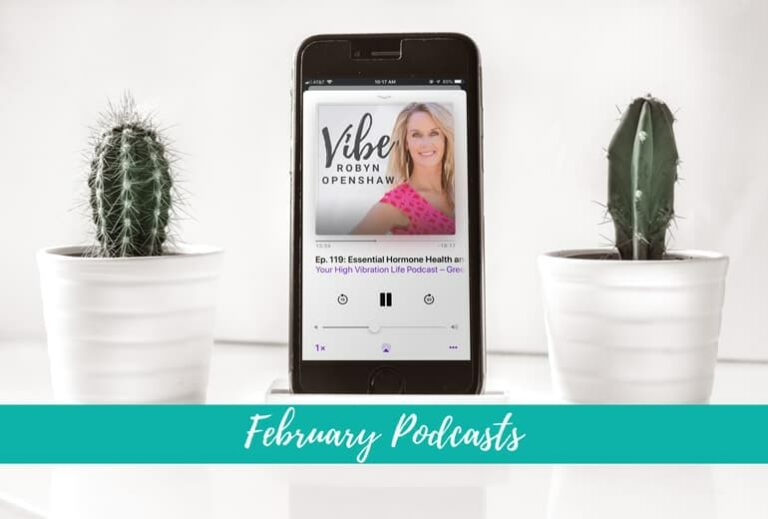 Each Wednesday, I interview one of the world's leading experts in holistic health.
This month, we talked about:
Here's a quick roundup of the high vibes you might have missed:
Prefer reading to listening? A link to the transcript is in the show notes for each podcast!
Change the world in 31 days
Food is power — and not just for your cells. Good nutrition can change communities, economies, and even the world.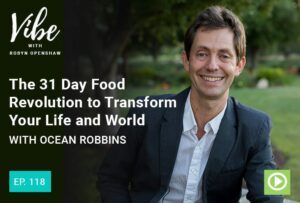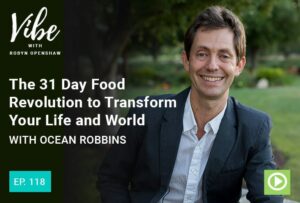 If not for his father's brave decision to decline the Baskin Robbins legacy, Ocean Robbins would been heir to a life paved with gold and ice cream. Instead, he founded the Food Revolution Network, where he helps people make the world a better place through the power of food.
"Thirty-one flavors of ice cream have brought a lot of smiles to a lot of people's faces and a lot of joy. But at the end of the day, there's more pleasure and more joy in a healthy body and a clear mind."
-Ocean Robbins
Listen to Episode 118: The 31 Day Food Revolution to Transform Your Life and World with Ocean Robbins
Hot hormone mess? We've got you.
Dr. Snyder Mariza describes her previous life as "hot-mess hormone chaos." She was putting on weight, had horrible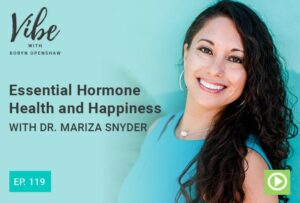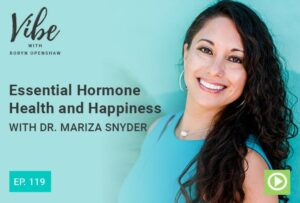 mood swings, couldn't sleep, felt anxious all the time, and had excruciating periods.
Sound familiar? Make today a turning point in your journey toward hormone health and happiness, and tune in to find out what Dr. Snyder wishes she'd known 10 years ago.
"One of the most unexpected solutions to self-healing is self-awareness. There were so many years I was stressed and I didn't even realize it. I didn't one day just wake up and not be able to lift my head up off the pillow. It took years to get there. I had to not pay attention for a long time."
-Dr. Mariza Snyder
Listen to Episode 119: Essential Hormone Health and Happiness with Dr. Mariza Snyder
Let's get personal about mental illness
Whether it's depression, anxiety, an eating disorders, bipolar disorder, or ADD/ADHD, the stigma around mental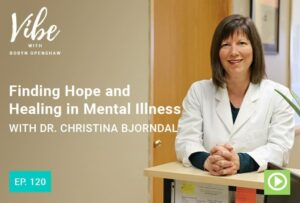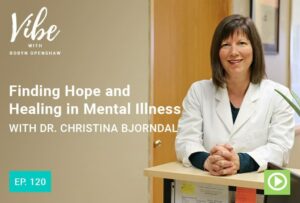 illness makes it extremely difficult to get help.
That's why today I'm opening up about my own personal struggles, alongside Dr. Christina Bjorndal, one of the leading experts in mental health. There IS hope. And healing is absolutely possible.
"I think we have come a long way from the 1950s through to the 1980s; I can tell you, when I was diagnosed, there was no conversation going on. It was something that was hushed. It was something that, if this happened in your family, this was not a public display. Whereas now, there's definitely more support, been more conversation for sure, which is great. But I think the rates of suicide have not changed. In fact, they've gotten worse. So we need to shift from just talking about this, to actually, what are we doing to help people?"
Listen to Episode 120: Finding Hope and Healing in Mental Illness with Dr. Christina Bjorndal
Metabolic mythbusting
I like to call Dr. Christianson the "influencer's influencer." You can take his advice about hormone health to the bank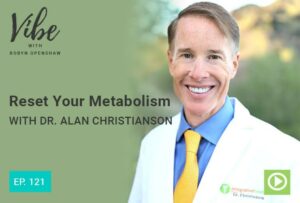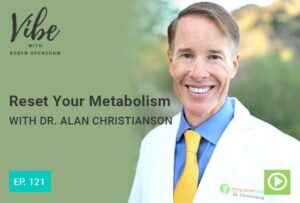 every time.
Today we're talking metabolism — common myths, little-known facts, and how you can start burning fat without counting calories or getting caught up in the latest bizarre food fad. You do NOT want to miss this episode!
"There's all kinds of ways to drop a few pounds on the scale, but if your liver is not getting healthier, you're getting set up to have your weight come back and then some.
"The part that excites me most about this is that people have the opportunity to retire from living life as a chronic dieter. Because it's not about bringing the scale down for a few weeks. It"s about transforming your body in ways to where it will work for you and stay naturally thin and healthy again. "
-Dr. Alan Christianson
Listen to Episode 121: Reset Your Metabolism with Dr. Alan Christianson
Remember, you can join us every Wednesday for a new episode of Vibe with Robyn Openshaw for tips on living a high-vibration, happy and healthy life.
Make sure you don't miss another episode! Subscribe on iTunes, I would love a rate and review if you enjoy my show–and follow us on Facebook!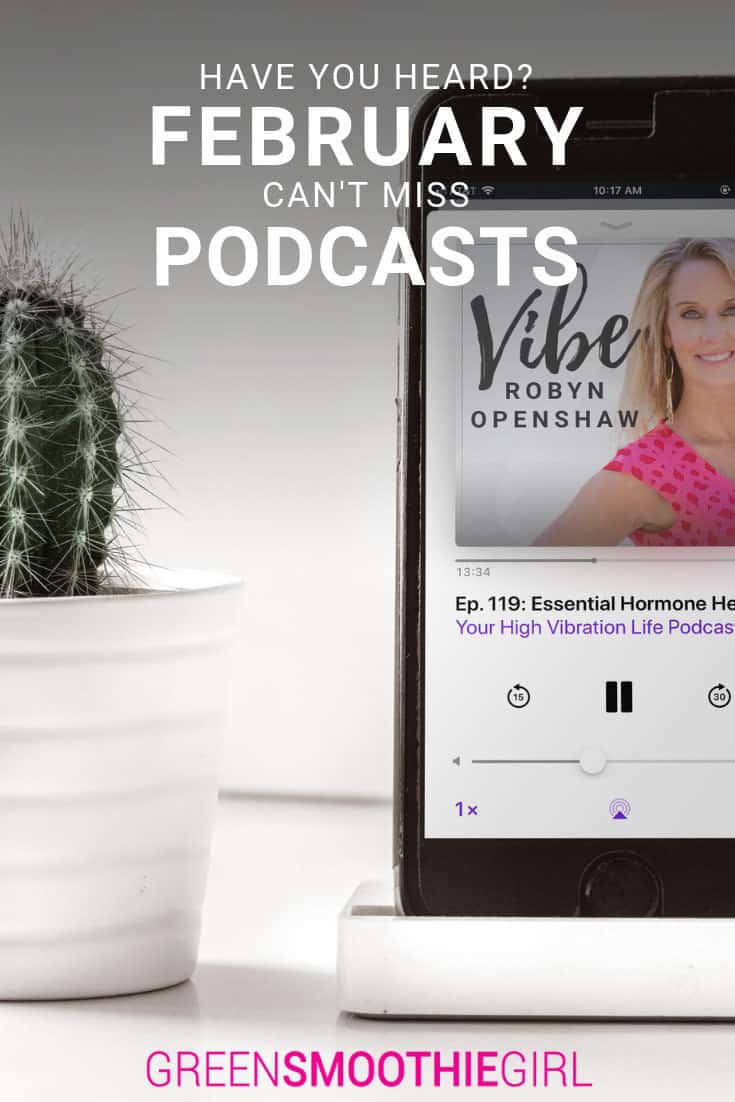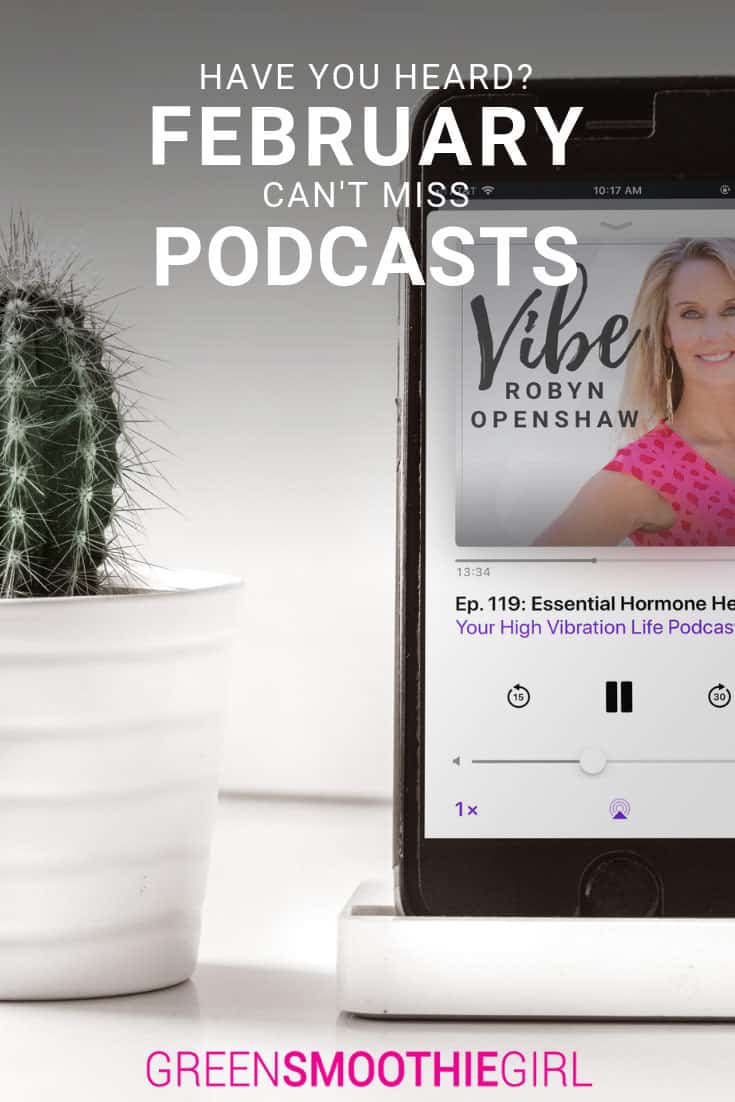 Posted in: High-Vibe Living, Vibe Podcast