Have You Heard? Can't-Miss August Podcasts 2018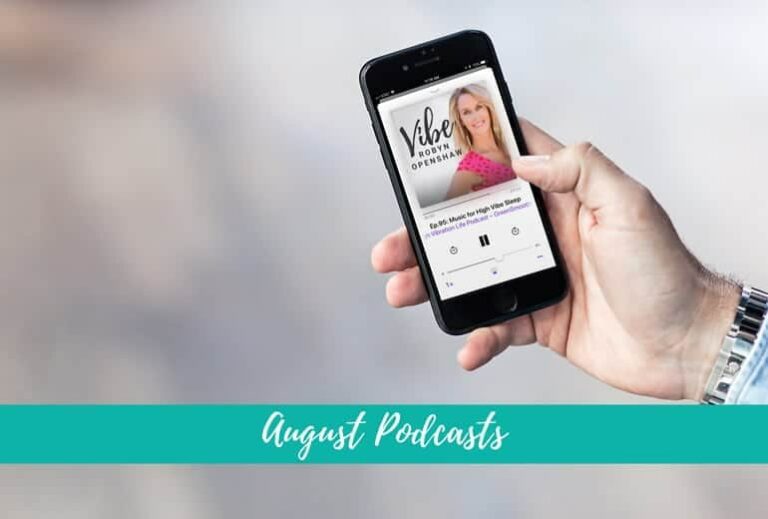 Each Wednesday, I interview one of the world's leading experts in holistic health.
This month, we talked about brain health…why plant starches are actually good for you…real talk about food fads…how music can help you sleep…and how to achieve "radical metabolism" for weight loss!
Here's a quick roundup of the high vibes you might have missed:
Prefer reading to listening? A link to the transcript is in the show notes for each podcast!
Ready to take your brain to the next level?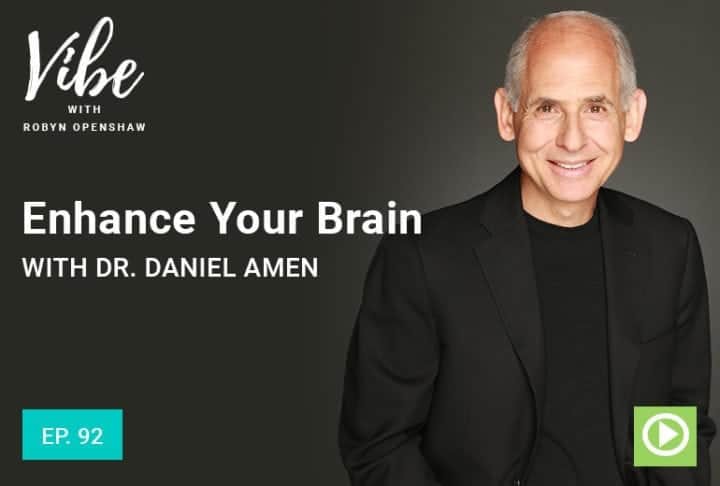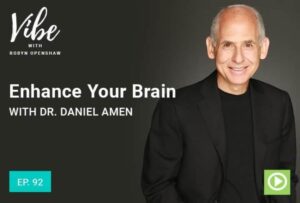 If anyone has a key to unlock the mysteries of the human brain, it's Dr. Daniel Amen, acclaimed psychiatrist and author of more than 100 books and articles on brain health.
Learn what separates a healthy brain from an unhealthy brain, as well as revolutionary ways to sharpen your memory, improve your attention span, and regulate your emotions and behavior.
"The beautiful thing is, you're not stuck with the brain you have. You can make it better. And I can prove it."
-Dr. Daniel Amen
Listen to Episode 92: Enhance Your Brain with Dr. Daniel Amen
Starch: Not the food villain you thought!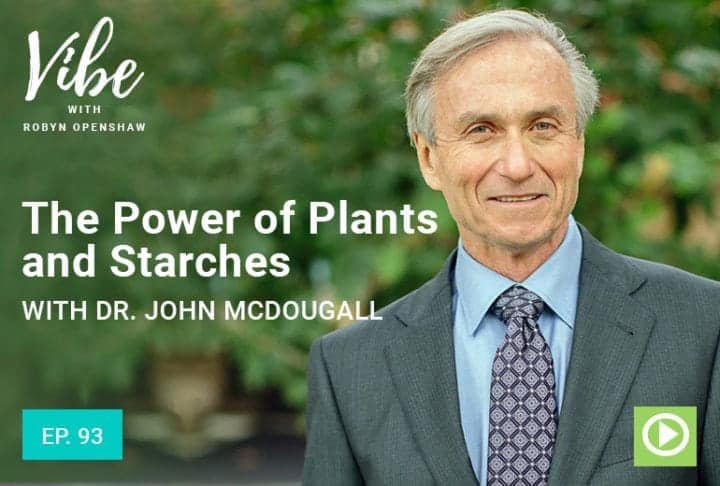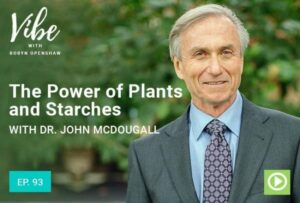 From all the starch-shaming in pop culture these days, you'd think potatoes, corn, and rice were the axis of evil.
But Dr. John McDougall, one of my earliest influencers (and now a renowned doctor, bestselling author, and acclaimed nutrition instructor) is here to defend plant starches. Find out why plant starches' bad rap is costing you far more than your favorite food.
"I've learned that people get sick when they switch from a diet of starch. And I want you to listen carefully to what I'm saying. I'm saying 'starch.' You know, the foods you were taught are evil."
-Dr. John McDougall
Listen to Episode 93: The Power of Plants and Starches
Real talk on trendy diets and food fads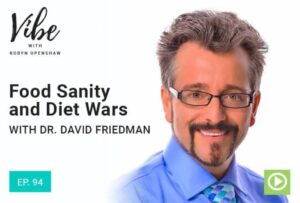 If you're looking for a reality check on food fads and diet-culture, this episode is for you.
Dr. David Friedman, clinical nutritionist and national bestselling author of Food Sanity: How to Eat in a World of Fads and Fiction is here to debunk the most popular–and insidious–diet myths of our time. Including the idea that cow's milk does a body good, and artificial sweeteners are a great way to keep your figure looking trim.
"Ignore those unreliable scientific studies. Tap into your instincts. Trust your gut, instead of relying on what you hear in the media this week and next. Then let's explore the biology of the body and see what we were really designed to eat."
-Dr. David Friedman
Listen to Episode 94: Food Sanity and Diet Wars with Dr. David Friedman
Why people everywhere are swapping Ambien for music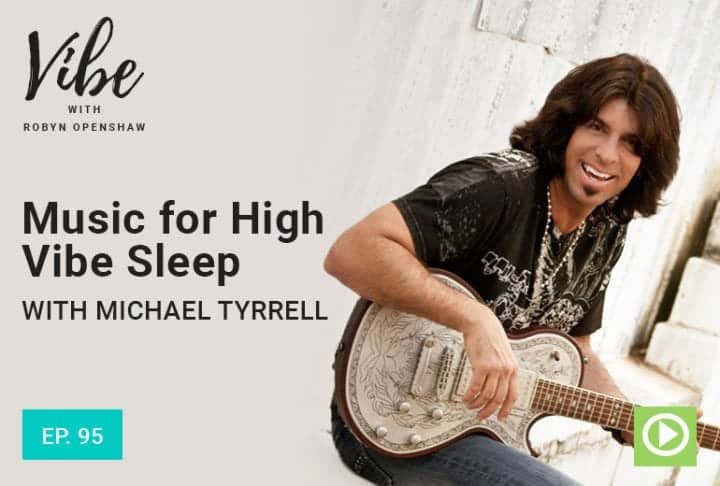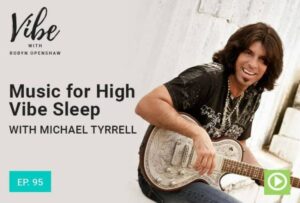 Michael Tyrrell is a musician, composer, producer, and author whose life work is the healing frequencies and energies of music — especially for healing sleep disorders.
You're going to want to remember the number 444. It's the musical frequency that packs all the punch of Ambien with none of the side effects.
"Every part of our life centers around frequency, but very few people understand the incredible ramifications of that fact."
-Michael Tyrrell
Listen to Episode 95: Music for High-Vibe Sleep with Michael Tyrrell
What does bile have to do with weight loss? A lot, actually!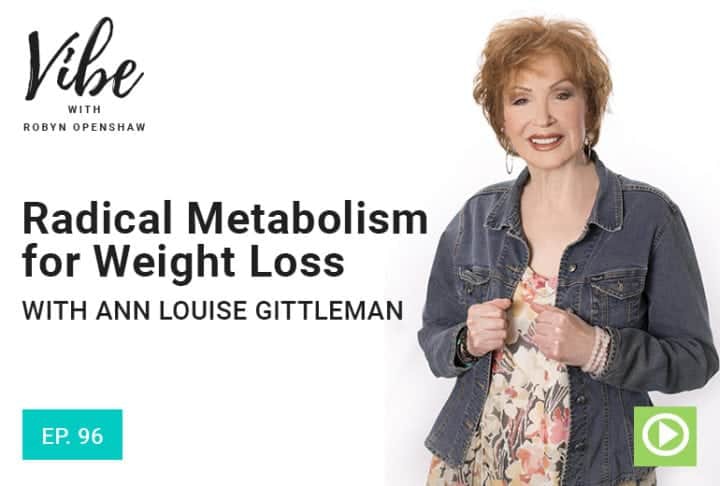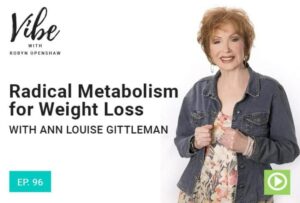 Ann Louise Gittleman, PhD, has been recognized as one of the top 10 nutritionists in the US. And she's on a mission to help women (and men) everywhere heal their metabolism, lose the weight, and reclaim their health.
Struggling to lose weight? Find out why Dr. Gittleman believes that healthy, free-flowing bile is one of the absolute best ways to kick your metabolism into gear.
"Bile isn't a very sexy topic, but it should be. Free-flowing bile breaks down fats, helps flush toxins from the liver, and revs thyroid function so we can slim down without such an intense struggle."
-Ann Louise Gittleman, PhD
Listen to Episode 96: Radical Metabolism for Weight Loss with Ann Louise Gittleman
Remember, you can join us every Wednesday for a new episode of Vibe with Robyn Openshaw for tips on living a high-vibration, happy and healthy life.
Make sure you don't miss another episode! Subscribe on iTunes, I would love a rate and review if you enjoy my show–and follow us on Facebook!
Posted in: High-Vibe Living, Vibe Podcast