Have You Heard? Can't-Miss September Podcasts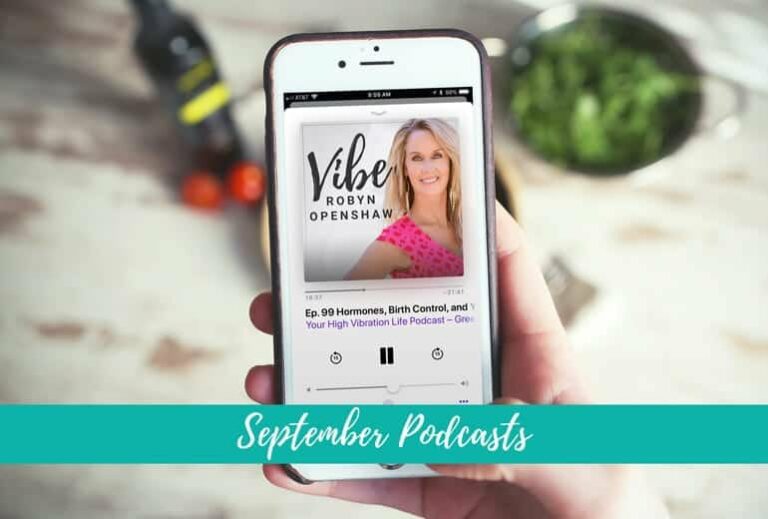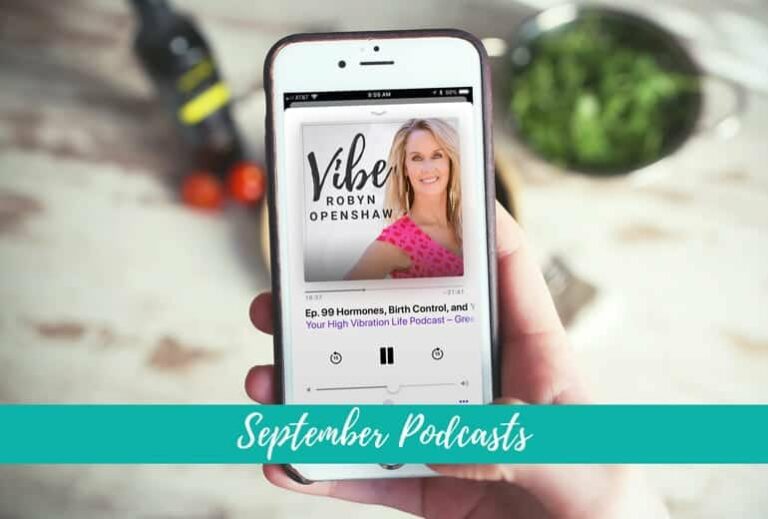 Each Wednesday, I interview one of the world's leading experts in holistic health.
This month, we talked about the vibration of change… how you can use hypnosis to deal with anxiety … and what you should know about the hormones in birth control.
Here's a quick roundup of the high vibes you might have missed:
Prefer reading to listening? A link to the transcript is in the show notes for each podcast!
Ch-ch-ch-changes!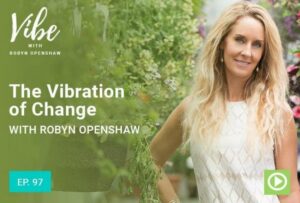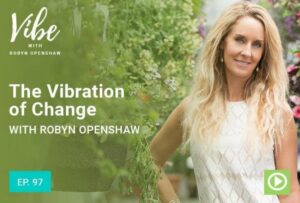 Deep breath. This episode is all yours truly. I've been navigating some major life changes lately, and I wanted to share a few of the things I've learned (and relearned!)
Change is almost always uncomfortable. But it can be transformative, too.
"Look for those inevitable learning opportunities, and lean in. If you're resisting, if you're digging in your heels, if you're complaining, you might miss those bright spots. . .If you give it a minute, wait a few weeks or months, even years sometimes, there's almost always something amazing that comes from a crisis, big or small."
-Robyn Openshaw
Listen to Episode 97: The Vibration of Change with Robyn Openshaw
Taking SSRIs for anxiety? You should hear this.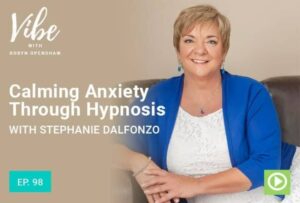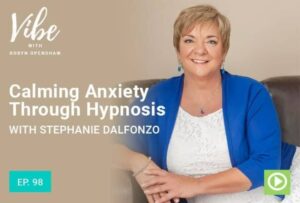 If you suffer from anxiety, PTSD, high stress, or fear, you might feel like you've tried everything.
In this episode, clinical hypnotherapist Stephanie Dalfonzo talks about why the key to releasing that anxiety and cellular fear is is closer–and simpler–than you think.
"If you can trust that your subconscious mind, your higher wisdom, has all the answers, then it mostly becomes a matter of finding where those answers are tucked away." -Stephanie Dalfonzo
Listen to Episode 98: Calming Anxiety Through Hypnosis with Stephanie Dalfonzo
Why women everywhere are ditching the pill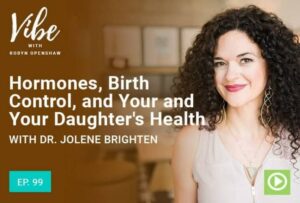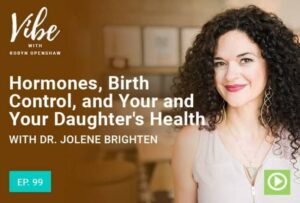 Wait, ditch the pill? I know it sounds extreme — at first. Until you hear about how the hormones in the pill affect your health long term. And until you learn about the very real phenomenon of Post-Birth Control Syndrome.
Women's health expert Dr. Jolene Brighton is the leading authority on Post-Birth Control Syndrome and author of the book Ditch the Pill. If you or your daughter is taking the pill, this one is a must-listen:
"There's a lot of experts starting to call attention to the fact that we're messing with mate selection when we put women on hormonal birth control. I have seen patients get divorced, fall out of love. But get off of these hormones, and suddenly the spark is back. It gives me goosebumps, because that's just scary."
-Dr. Jolene Brighton
Listen to Episode 99: Hormones, Birth Control, and Your and Your Daughter's Health with Dr. Jolene Brighten
Remember, you can join us every Wednesday for a new episode of Vibe with Robyn Openshaw for tips on living a high-vibration, happy and healthy life.
Make sure you don't miss another episode! Subscribe on iTunes, I would love a rate and review if you enjoy my show–and follow us on Facebook!
Posted in: Vibe Podcast