Have You Heard? Can't-Miss July Podcasts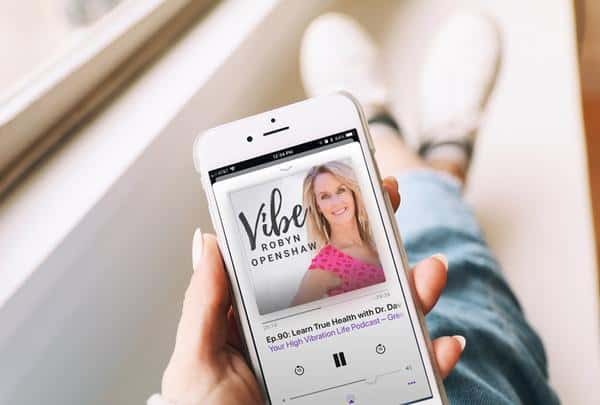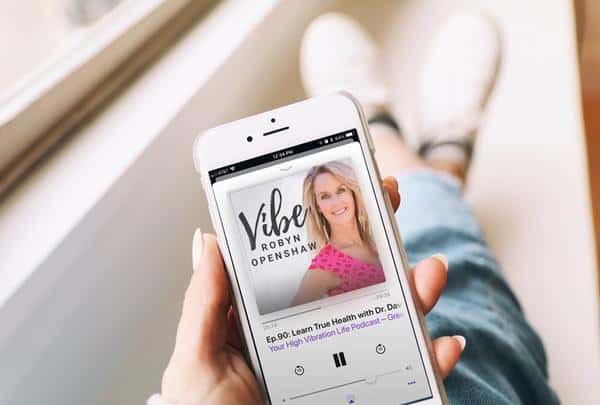 Each Wednesday, I interview one of the world's leading experts in holistic health.
This month, we talked about the dangers of GMOs….gut health and food allergies….food and diet fads….and sleep disorders.
Here's a quick roundup of the high vibes you might have missed:
Prefer reading to listening? A link to the transcript is in the show notes for each podcast!
What do you really know about GMOs?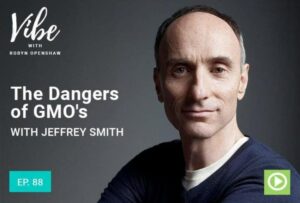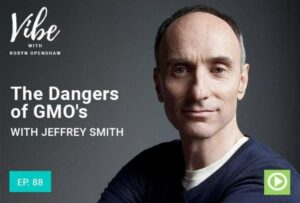 If you want to know the real scoop on GMOs, researcher Jeffrey Smith is the international expert. He's been studying GMOs for 22 years at the Institute for Responsible Technology.
So, just how bad are GMOs? Are some worse than others? And what isn't genetically modified these days? You'll find the answers to those questions–and many more–in this episode.
"One doctor told me that she'd prescribed non-GMO diets to all her patients–thousands!–and everyone got better. I was skeptical, so I said, 'Well, what percentage?' She replied, 'I said everyone.'"
-Jeffrey Smith
Listen to Episode 88: The Dangers of GMOs with Jeffrey Smith
Think food allergies aren't a big deal? Think again.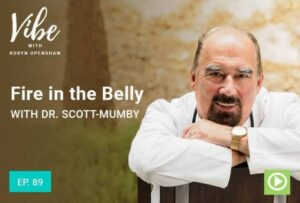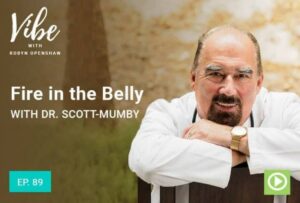 Dr. Scott-Mumby, also known as "Britain's Number One Allergy Detective," is one of the leading experts on gut health and allergies.
We've all seen the meteoric rise in food allergies and sensitivities. But not many people know just how devastating the effects of food allergies can be:
"One of my patients had been getting migraines every week for 63 years. I found that it was milk–only milk. And she was furious. She was so angry that for 60 years, nobody had told her it could be a simple food that was inflaming part of her body."
-Dr. Scott-Mumby
Listen to Episode 89: Fire in the Belly with Dr. Keith Scott-Mumby
Ditch that fad diet and embrace true health
The idea of "true health" feels more elusive than ever. Does it mean 100% organic? Zero carbohydrates? Vegan? Paleo?
I can't think of anyone better to help shed some light on what it means to be really, truly healthy than Dr. David Katz, president of the True Health Initiative and founding director of the Yale University's Prevention Research Center.
"Across every population, every study, no matter how we aggregate the evidence, it's clear that people do best when they eat mostly plants, lots of vegetables, fruits, whole grains, beans, lentils, nuts, seeds, and water. Any argument at odds with that incredibly well established foundation is an attempt to sell you something. End of story."
-David Katz, MD, Yale University
Listen to Episode 90: Learn True Health with Dr. David Katz
Disordered sleep: More common than you think!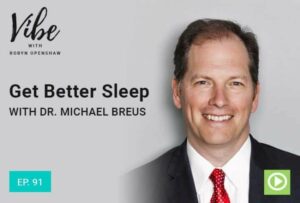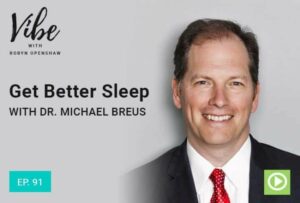 Tossing and turning at night? Still tired in the morning? You may be one of millions of Americans who have an undiagnosed sleep disorder.
Clinical psychologist and sleep expert Dr. Michael Breus has the answers on how you can get a better night's sleep. Not someday, not in a year–tonight.
"In other fields it can take patients months, sometimes years to see treatment gains. As a sleep
specialist I literally change people's lives overnight. It's amazing."
-Dr. Michael Breus
Listen to Episode 91: Disordered Sleep With Dr. Michael Breus
Remember, you can join us every Wednesday for a new episode of Vibe with Robyn Openshaw for tips on living a high-vibration, happy and healthy life.
Make sure you don't miss another episode! Subscribe on iTunes, I would love a rate and review if you enjoy my show–and follow us on Facebook!
Posted in: High-Vibe Living, Vibe Podcast