The Green Smoothie Recipe That Made GreenSmoothieGirl Famous
Here's my easy, everyday "template" green smoothie recipe, tried-and-true in my family for over 20 years. It allows you to use virtually any green, any fruit, and superfood extras, without tasting gross. It can even be a meal replacement!
This recipe makes 8 cups of raw green smoothie, so if your blender can't accommodate that much, cut the recipe in half, and you'll still get your recommended full quart for the day. Enjoy!
In this post:
Robyn's Basic Green Smoothie Recipe
Makes 8 cups (72 oz) of 100% raw green smoothie.
Step 1: Put 2 1/2 cups filtered water in a high-powered blender.
Step 2: Gradually add greens until, briefly pureed, the mixture comes up to the 5-cup line.
¾ to 1 lb. raw, washed greens, like spinach, chard, kale, collard. It's about 3 large handfuls for me.
Puree greens mixture for 90 seconds until very smooth, and keep adding and blending greens until the puree hits the 5-cup line.
Step 3: Gradually add fruit until the mixture comes up to the 8-cup line, and blend 90 seconds or until smooth.
1-2 bananas
1-2 cups frozen mixed berries
any other fruit to taste (pears, peaches, apples, oranges, apricots, cantaloupe, mango, pineapple)
Keep adding and blending fruit into the mixture until the puree hits close to the 8-cup line.
Step 4: Add optional ingredients to adjust taste and nutrients. Blend again until smooth.
½ tsp. powdered or 3 drops liquid stevia (herbal sweetener)
¼ whole lemon, including peel (high in flavonoids)
2-3 Tbsp. fresh, refrigerated flax oil or sprouted ground flax (omega-3 rich)
1 scoop protein powder (enhances satiety)
Make a full blender and you'll have some to drink and some to share. I know from my research that 84 percent of my readers who have adopted a green smoothie habit are teaching others about it!
Green Smoothie Recipe FAQ And Tips
Tip 1: Blend well between ingredients, not just at the end.
If you don't have a high-speed blender (Blendtec, Vitamix, or the newer Ninjas are my favorites), take the time to blend each ingredient in the green smoothie recipe separately until very smooth, before adding the next. Avoiding frozen ingredients will also help you not have "green chunkies" instead of smoothies. Add a bit more water if you feel the smoothie is too thick.
Tip 2: Start with more fruit and less greens.
For beginners and those trying to convert children to green smoothies, consider using LESS greens and MORE fruit (especially berries and bananas) in the beginning, gradually working up to a 50/50 ratio as described here. This is a very flexible green smoothie recipe--feel free to play with it!
Tip 3: Use mild greens.
Start with the mildest greens. With kids' green smoothies, consider using only spinach the first few days, then sneak in chard, collards, and kale, the other mild but excellent greens gradually. Add other savory, bitter or any other of my top 11 greens only when your family members are "experts" in green smoothies!
Tip 4: Keep extra smoothie in the fridge, and don't worry about the mixture separating.
Green smoothies keep well 2 or 3 days in the fridge, but after the third day, they start to taste a little off.  After a few hours, they often begin to separate some, but that is easily remedied by a quick shake or another spin in the blender.
Tip 5: Freeze extra smoothie for later.
You can freeze smoothies -- I like to pour them into pint-size jars (leaving a half inch or so space for expansion) and store them in the freezer. When ready to use, allow to thaw at room temperature or in the fridge, and shake well (or reblend) before drinking. You can also freeze smoothies in ice cube trays to re-blend later.
Tip 6: Assemble ingredients ahead of time.
Another freezing tip is to assemble the ingredients and freeze them together in ziploc bags. Make enough for the whole week's worth of smoothies, and pull one out to thaw on the counter for 15 or so minutes before whizzing it up in the blender.
Use this free printer-friendly version of the green smoothie recipe template to tape up in your cupboard, giving you the steps to follow to use whatever you already have in your fridge or pantry to make a yummy combination.
Check out a video demonstration of my green smoothie template recipe guide here.
Frequently Asked Questions About Making Green Smoothies
I'll never run out of things to say about green smoothies! Here are some of the articles I've written and questions I've answered since I first posted this green smoothie recipe in 2009. You'll find answers to the frequently asked questions about making green smoothies a part of your everyday life:
How Many Calories Are In A Green Smoothie?
How Much Does A Green Smoothie Cost To Make?
How Can I Get My Kids To Drink Healthy Green Smoothies?
What Greens Should I Use In My Smoothies?
Which Green Smoothie Ingredients Should Always Be Organic?
Come find us on Facebook, too! Green Smoothie Girl readers are a cut above the rest, and we've got a friendly community there who loves to talk all things smoothies and health.
Happy smoothie making!
Read next: 12 Delicious Edible Weeds to Forage for Green Smoothies and More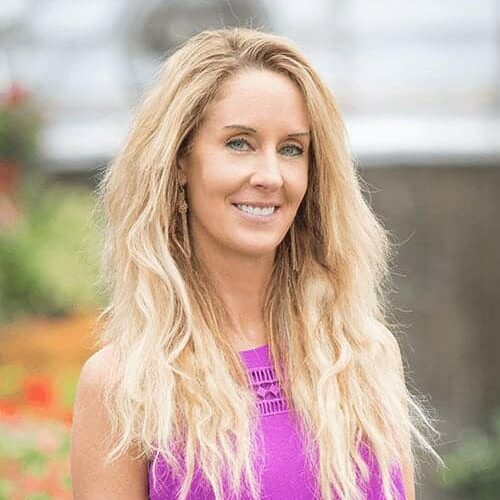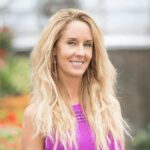 Robyn Openshaw, MSW, is the bestselling author of The Green Smoothies Diet, 12 Steps to Whole Foods, and 2017's #1 Amazon Bestseller and USA Today Bestseller, Vibe. Learn more about how to make the journey painless, from the nutrient-scarce Standard American Diet, to a whole-foods diet, in her free video masterclass 12 Steps to Whole Foods.
Disclaimer: This article may contain affiliate links, which allow you to support our mission without costing you extra.
Posted in: 12 Steps To Whole Food, Green Smoothies, Recipes