Yummy Chocolate Almonds Recipe
I just made this recipe in my dehydrator yesterday. They didn't even finish drying before my kids finished them! So I'm starting a new double batch now. It's a great treat to get RAW, SPROUTED nutrition into your family's routine, and it's an easy way to use the raw almonds from this year's Group Buy.
Chocolate Almonds
Ingredients
2 cups raw almonds
1 tbsp liquid coconut oil
2 tbsp date syrup
1 tbsp raw chocolate powder (or nonalkalized unsweetened cocoa powder)
1/4 tsp Original Himalayan Crystal Salt
Directions
Soak your raw almonds in water overnight, then drain and allow them to air dry for an hour or two.
Mix all remaining ingredients well, then stir in nuts.
Spread evenly on dehydrator tray and dry until no longer wet/sticky (about 14-18 hours) below 116 degrees. Enjoy!
Read next: Need a Healthy Treat? 6 Easy Swaps for Your Favorite Recipes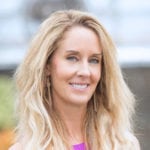 Robyn Openshaw, MSW, is the bestselling author of The Green Smoothies Diet, 12 Steps to Whole Foods, and 2017's #1 Amazon Bestseller and USA Today Bestseller, Vibe. Learn more about how to make the journey painless, from the nutrient-scarce Standard American Diet, to a whole-foods diet, in her free video masterclass 12 Steps to Whole Foods.
Posted in: Recipes, Whole Food