This Butterscotch Hot Cocoa Will Warm You Up!
Nobody really wants to read a healthy hot cocoa recipe in June, huh. I'll have more appropriate spring garden recipes for you Sunday.
But I went for a bike ride at 7:45 pm up the canyon. My friend Jennie kept griping about the next steep hill: "I thought you said this was the last one!" It's my favorite ride, 10 miles up and 10 miles back, so beautiful it takes my breath away.
Somehow I didn't think about how cold it would be, in my t-shirt and shorts, flying down the canyon at 35 mph. I was so frozen when I got to the bottom that I raced home, made this hot cocoa, and got in a steaming hot bath with it.
Butterscotch Hot Cocoa
Ingredients
1 cup hot water
2 tbsp coconut palm sugar
1 heaping tbsp non-alkalized unsweetened cocoa
1 heaping tbsp coconut milk powder
¼ tsp butterscotch flavoring
Whiz all ingredients in a blender, pour into a mug, and enjoy!
Read next: How to Make That Amazing Coconut Milk Ice Cream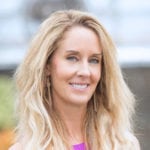 Robyn Openshaw, MSW, is the bestselling author of The Green Smoothies Diet, 12 Steps to Whole Foods, and 2017's #1 Amazon Bestseller and USA Today Bestseller, Vibe. Learn more about how to make the journey painless, from the nutrient-scarce Standard American Diet, to a whole-foods diet, in her free video masterclass 12 Steps to Whole Foods.
Posted in: Recipes