Garden recipes!
Check out these recipes submitted by Michelle Jorgenson!
I love summer eating, because I try and use as much from the garden as I can. You can tell your readers that if they don't have a garden, try talking to their neighbors who do. Often crops get out of control and gardeners throw away produce before they can get to it. I just found a neighbor that has a HUGE patch of spinach and leaf lettuce. It's farther along than mine, and they weren't using hardly any of it. I asked if I could keep it picked so it won't go to seed as quickly, and they agreed! So I go pick it every third day or so, and it covers us for green smoothie ingredients.
Here are two of the standout harvest recipes I've come up with so far:
Salvadoran Radish Salsa
Ingredients
1 bunch radishes (any kind)
3 tomatoes
1 small onion
1 bunch cilantro
1/4 tsp salt
juice from 1 lime
Optional ingredients
1 can of black beans, rinsed
1 carrot, chopped
1 red pepper, chopped
1 cup jicama, chopped
1 cucumber, chopped
1 tbsp rice vinegar
juice from 1 additional lime
salt to taste
Chop all vegetables from the first list and mix with cilantro, salt, and lime juice. Add optional ingredients for a hearty meal.
Radish Leaf Pesto and Noodles
Ingredients
2 large handfuls radish leaves (from 2 bunches radishes), stems removed
1/4 cup Parmesan cheese
1/4 cup almonds or pine nuts
1 clove garlic, cut in four
2 tbsp olive oil, or more to get consistency you like
salt and pepper to taste
1 package whole wheat pasta (penne or rigatoni is best)
Directions
Put all ingredients other than pasta in a high powered blender and process in short pulses. You will have to scrape down the sides to get it all mixed in. Add more oil if it's too thick.
Boil a package of whole wheat pasta. Cook for 2 minutes less than the package says.
Drain noodles but keep some of the cooking water.
Cook noodles in a pan over medium heat. Add pesto and stir to coat the noodles. If the mixture is too dry, add some cooking water.
Cook until pasta is done (1-2 more minutes).
Read next: Healthiest Smoothie Recipes for Each Season of the Year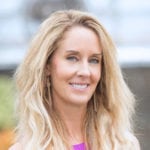 Robyn Openshaw, MSW, is the bestselling author of The Green Smoothies Diet, 12 Steps to Whole Foods, and 2017's #1 Amazon Bestseller and USA Today Bestseller, Vibe. Learn more about how to make the journey painless, from the nutrient-scarce Standard American Diet, to a whole-foods diet, in her free video masterclass 12 Steps to Whole Foods.