Our Favorite No-Cook Raw Tomato Sauce Recipe
Tomatoes are coming on right about now! Do you love them like I do?
I recently downsized and moved from a home with a big, beautiful garden to a small townhouse. It fits my life now that I have one child left at home and no time for yard maintenance. It's right on the freeway, giving me a straight shot to the airport. Amazing to think how different my life is now from the life I had 10 years ago, when I was in the thick of raising four small children.
One of the losses of all these positive changes: for the first year ever, I miss my own garden produce!
Like John Denver said, "Only two things that money can't buy, and that's true love, and home-grown tomatoes!"
If you're luckier than me in terms of home-grown tomatoes, here's a way to use your big tomato crop without cooking or even spending much time. I use this on pasta of any kind, in quinoa with steamed veggies, or mixed half-and-half with guacamole and dip salt-free brown-rice crisps in it.

RAW TOMATO SAUCE
Ingredients
2 cloves garlic, chopped
1 tbsp raw apple cider vinegar
3 lbs fresh tomatoes
1 tsp maple syrup or raw honey
1 handful of fresh basil, oregano, or both
Pinch of sea salt
Directions
Pulse in your blender until blended but still chunky (or whatever consistency you prefer). Serve over pasta, quinoa with vegetables, or with chips.
Read next: Healthiest Smoothie Recipes for Each Season of the Year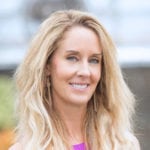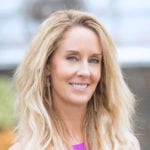 Robyn Openshaw, MSW, is the bestselling author of The Green Smoothies Diet, 12 Steps to Whole Foods, and 2017's #1 Amazon Bestseller and USA Today Bestseller, Vibe. Learn more about how to make the journey painless, from the nutrient-scarce Standard American Diet, to a whole-foods diet, in her free video masterclass 12 Steps to Whole Foods.
Disclaimer: This article may contain affiliate links, which allow you to support our mission without costing you extra.
Posted in: Recipes