Looking for a Healthy Treat? Try These Easy No-Bake Energy Bites
This recipe comes to us from Heidi F. in Ohio. Her kids love these delicious little no-bake energy bites. They are the perfect healthy snack, and they take only 10 minutes to make, so what's not to love?!
No-Bake Energy Bites
INGREDIENTS
1 cup (dry) gluten-free quick cooking oats
1/3 cup toasted coconut flakes
1/2 cup any natural nut butter
1/4 cup GSG Tri-Omega (sprouted broccoli, chia, and flaxseed)
1/2 cup of any of the following: chocolate chips, cacao nibs, raisins, dried cranberries (optional)
1/3 cup honey or agave nectar
1 tsp vanilla extract
DIRECTIONS
Stir all ingredients together in a medium-sized bowl until thoroughly mixed. Cover and let chill in the refrigerator for half an hour.
Once chilled, roll into balls 1″ in diameter. Store in an airtight container and keep refrigerated for up to 1 week. Makes about 20-25 balls.
Read next: Need a Healthy Treat? 6 Easy Swaps for Your Favorite Recipes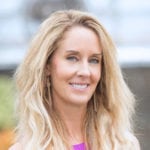 Robyn Openshaw, MSW, is the bestselling author of The Green Smoothies Diet, 12 Steps to Whole Foods, and 2017's #1 Amazon Bestseller and USA Today Bestseller, Vibe. Learn more about how to make the journey painless, from the nutrient-scarce Standard American Diet, to a whole-foods diet, in her free video masterclass 12 Steps to Whole Foods.
Posted in: Recipes, Whole Food