Our Favorite Sweet Carrot Smoothie Recipe
GSG's very own Amy Jensen created this delicious carrot smoothie recipe using GreenSmoothieGirl Vanilla Grass-Fed Bone Broth protein, right before she ran the Ragnar relay for 36 hours. (You people who do this are nuts. I love running and playing sports, but I want to sleep at night, not run!)
Consider this sweet smoothie a healthy dessert. Enjoy!
Amy's Carrot Smoothie
Ingredients
1 cup carrots, chopped
2 frozen bananas
1 scoop GSG Vanilla Protein
1 cup almond milk
Dash of cinnamon
Dash of nutmeg
Directions
Blend and enjoy!
Read next: Healthiest Smoothie Recipes for Each Season of the Year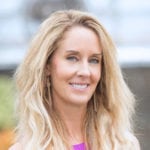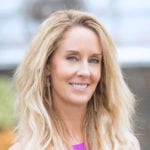 Robyn Openshaw, MSW, is the bestselling author of The Green Smoothies Diet, 12 Steps to Whole Foods, and 2017's #1 Amazon Bestseller and USA Today Bestseller, Vibe. Learn more about how to make the journey painless, from the nutrient-scarce Standard American Diet, to a whole-foods diet, in her free video masterclass 12 Steps to Whole Foods.
Disclaimer: This article may contain affiliate links, which allow you to support our mission without costing you extra.
Posted in: Green Smoothies, Recipes