43 Healthy Food Storage Staples (and 23 Non-Food Items) to Stock Up On for Your Home — for Wellness and Preparedness
Is your home prepared, for emergencies and whatever may come, considering the state of the world?
Many people in the Mormon community put a strong emphasis on emergency preparedness and making sure they have enough to survive things like the loss of a job, illness, natural disasters, or economic supply shortage.
Situations like these are chaotic and overwhelming enough, and having the supplies you need already at home is a huge relief.
In this article:
One of the most important parts of preparedness is food storage, and in Utah, it's common to stock as much as a year's supply of food for an entire household.
This preparation encouraged by the LDS (Mormon) people has always seemed like a smart idea to me, but while I've stored a year's supply for over 30 years now, I struggled for a long time to achieve a healthy food storage supply that we would actually eat and that wouldn't go to waste because it was so nutritionally inferior or spoiled too quickly.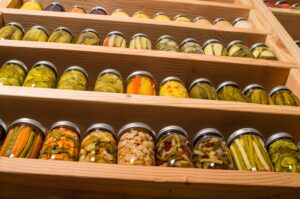 I threw out a lot of stuff over the years as I tried to figure out which whole-food items would work for my high health and nutrition standards, while also having a decent shelf life.
After years of trial and error, I now have a solid healthy food storage supply. I can rotate these ingredients into my regular diet and replace them as needed, so I make sure to get my money's worth, while also keeping enough on hand for emergencies.
The list of nutritious food storage items below has served me well, and I hope it helps you too, whether you copy it item-for-item or just use it as a jumping-off point for a list of your own.
Healthy Food Storage List
Raw sauerkraut (I make this from my garden cabbage and get so much use out of it for gut health!)
Extra virgin olive oil
Raw legumes (small red, black turtle, small white, pinto, garbanzo, 11-bean mix, lentils, split peas)
Grains (organic popcorn, Einkorn wheat, kamut, quinoa, rye, rolled oats, brown rice)
Shredded coconut
Raisins
Dates
Nuts and seeds (raw almonds, walnuts, pecans, pumpkin seeds, sunflower seeds, sesame seeds, cashews -- many of these should be stored frozen, so keep freezer space in mind as you're figuring out how much to have on hand)
Sprouting seed mix (I make my own mix of fenugreek, alfalfa, and red clover)
Granola (keep in freezer)
Trail mix (keep in freezer)
Ultimate Minerals — daily minerals for a healthy life. Be sure you have energy, feel good, and stay well. These minerals come from deep in the earth to heal and support your health on a deep level.
Coconut water (canned or boxed from Costco)
Coconut oil (organic, virgin)
Raw apple cider vinegar (helpful for alkalizing your body if you end up having to eat food-storage food rather than your normal, fresh, plant-based nutrition; add to your water every morning)
Sweeteners (raw honey, raw agave, real maple syrup, blackstrap molasses, stevia, coconut sugar)
Spices (Himalayan Crystal Salt, kelp, cinnamon, cacao powder, baking powder, basil, oregano, cayenne, garlic and onion powder, and spice blends you use often)
Coconut flour
Bone broth — filling and delicious, packed with protein and nutrients — for lasting energy, mental clarity, and more
Tri-Omega — a super healthy blend of sprouted, ground flax, chia, and broccoli seeds — a rare raw, live, bioavailable food for your food storage
Plant protein — easy to add to smoothies and more
PreZyme Pro — gut health is critical for staying well and feeling well — our plant-based supplement is all you need for total gut health
Natural peanut butter (PB Fit is a good option with a long shelf life, unlike the wet peanut and other nut butters)
Cacao powder
Flax seed
Chia seed
Whole-grain pasta
Canned powdered milk (to make kefir/yogurt)
Whole eggs
Organic greens powder (I really love the products from Organifi, and you can use the code ROBYN15 for 15% off at checkout)
No-sugar-added spaghetti sauce
Canned diced tomatoes
Tomato sauce
Dehydrated fruits and vegetables (bell peppers, onions, apples, bananas, mixed fruit)
Beans (black, vegetarian refried, garbanzo)
Corn
Vegetarian chili (cans)
Bee pollen granules
No-sugar-added applesauce
No-sugar-added peaches
No-sugar-added mandarin oranges
Thrive brand fruits and vegetables and greens, for green smoothies and soups in an emergency situation (I have a shelf organizer for the #10 cans, in my storage room)
I know most of us have to get creative to accumulate all these supplies, both financially (in order to buy extra food) and space-wise (in order to store it), but remember that you don't have to build up an entire year's supply in order for food storage to be worthwhile.
Even just a couple of weeks' worth or enough for a month or two could make a big difference when you need it. Having a little extra allows you some wiggle room in case you can't get to the grocery store as often or need to stretch every dollar.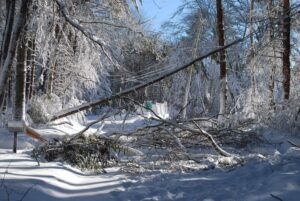 Food isn't the only thing you should stock up on in case of an unexpected emergency. Non-food items will come in handy, too! Here's a bonus list of household supplies and such that will be important for your comfort and health.
Non-Food Storage Supply List
First aid kit:
- bandages
- natural pain relievers and antibiotics
- natural immune boosters and viral killers
- children's medications
- skin ointment (like colloidal silver cream)
- rubbing alcohol
- thermometer
- tweezers
- extra medications, including ibuprofen, acetaminophen, and prescription drugs
Eating supplies (plates, cutlery, bowls, cups)
Ziploc bags
Aluminum foil
Toilet paper and portable toilet with bags for disposing of waste
Batteries
Duct tape
Soap
Heavy-duty trash bags
Tarps
Tampons and pads
Scissors
Manual can openers
Matches
Spare parts for important tools/appliances
Toothbrushes/toothpaste
Sewing kits
Elastic hair ties
Bathing supplies (shampoo, conditioner, razors)
Laundry supplies (detergent, fabric softener, a washboard in case of electricity shortage)
Pet care items (pet food, water, litter)
Candles, lamps, flashlights
Solar or gas-powered cook stove (along with extra gas canisters and whatever supplies you might need to maintain and operate the stove)
Once a year in October and November, you can join our Annual Group Buy, where you can get high-nutrition, healthy food storage items at bulk pricing. It's the best time to stock up on top-quality nuts, seeds, and honey, and our best deals on GreenSmoothieGirl brand items.
I've also put together a Preparedness Essentials Kit that you can customize with your favorite storage-friendly GreenSmoothieGirl products at a great discount.
What healthy essentials do you keep in your emergency storage? If you don't have a food storage supply at this point, what is your challenge?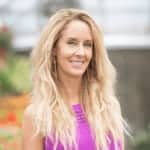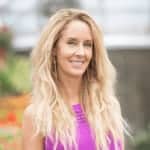 Robyn Openshaw, MSW, is the bestselling author of The Green Smoothies Diet, 12 Steps to Whole Foods, and 2017's #1 Amazon Bestseller and USA Today Bestseller, Vibe. Learn more about how to make the journey painless, from the nutrient-scarce Standard American Diet, to a whole-foods diet, in her free video masterclass 12 Steps to Whole Foods.
Disclosure: This post may contain affiliate links that help support the GSG mission without costing you extra. I recommend only companies and products that I use myself.
Posted in: Lifestyle, Preparedness, Whole Food