Raw Lemon Almond Macaroon recipe
Amy Erickson in Provo, Utah says her friends and co-workers rave over this yummy macaroon recipe. Enjoy!

Raw Lemon Almond Macaroons
Ingredients
4 3/4 cups shredded unsweetened coconut
2 cups almond flour
1/2 cup cold pressed, organic coconut oil
1/2 cup sliced almonds
3/4 cup raw, light agave
1/2 cup 100% pure maple syrup
1 tsp salt
2 tbsp vanilla
1 lemon, zested, and the juice of 1/2 the lemon
Directions
Combine coconut oil, agave, maple syrup, vanilla and salt.
Add in almond flour, coconut, and almonds. (I like to crush the almonds a little in my hand as I add them, to create smaller pieces.)
Zest lemon over the top and squeeze the juice of half the lemon over the mixture. Stir to combine; it will be loose but should hold together.
Using a small cookie scoop, place dough onto a baking sheet lined with parchment or wax paper. Refrigerate to set for 30 mins. These are best after a few hours when the flavors have had enough time to blend together.
Read next: 13 Top Raw Almonds Nutrition Benefits (and How to Get Truly Raw Almonds)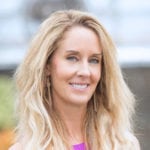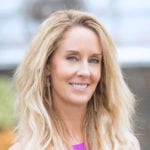 Robyn Openshaw, MSW, is the bestselling author of The Green Smoothies Diet, 12 Steps to Whole Foods, and 2017's #1 Amazon Bestseller and USA Today Bestseller, Vibe. Learn more about how to make the journey painless, from the nutrient-scarce Standard American Diet, to a whole-foods diet, in her free video masterclass 12 Steps to Whole Foods.
Posted in: Recipes, Whole Food