Home Remedies for When You're Sick: 5 Soothing, Healthy Tonic Recipes [with Videos!]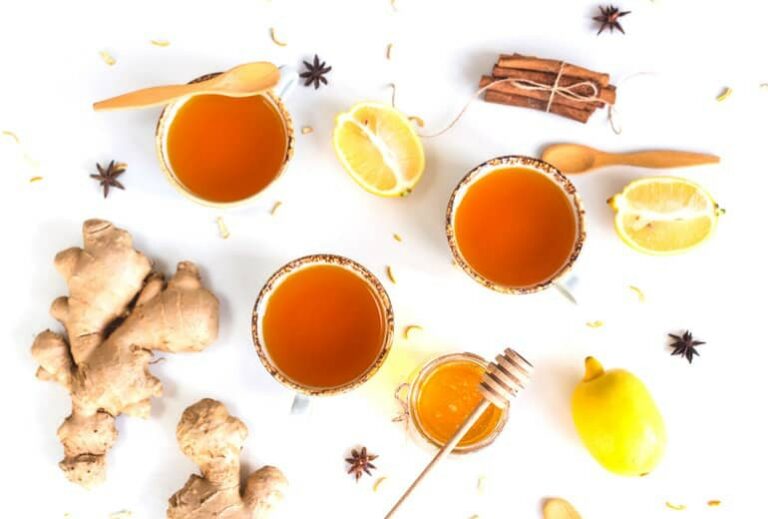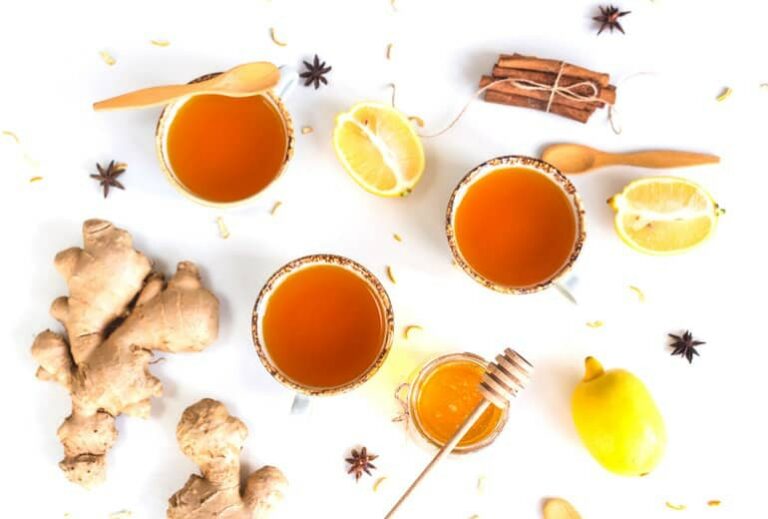 It starts out with just a little tickle in your throat, a slight achiness, or a small sniffle—but before you know it, you've got a full blown sickness.
You feel miserable and fatigued, and just the thought of leaving your house to go to the grocery store or the corner deli to get something that will help you feel better has you collapsing on the couch in exhaustion.
Luckily, I have 5 healthy drink recipes to ease your symptoms that not only take very little energy to prepare—but you also can make them with ingredients you most likely already have in your pantry. And, there's a video tutorial for each recipe!
I have 5 pints of Immune Fuel Hot LemonAid sitting in my freezer right now. That way, when symptoms hit me, I don't need to expend any effort. I just put a frozen pint in a bowl of hot water, and I've got enough thawed to start using, 20 minutes later. It really works, to knock down any viral or bacterial infection, especially if you get on it within a few hours of your first symptoms!
Whether your cough is keeping you from falling asleep or you want to give your immune system a helping hand, you'll find just what you need with one of these home remedies for colds:
Read on, watch the video tutorials, and then stock up so you're prepared to make these healthy drinks to ease cold symptoms before your next cold or flu or other illness strikes. If you start sipping them now, you may even be able to prevent yourself from getting sick in the first place!
[Want to boost your immunity, so you don't get sick? And, also elevate your energy and do something incredible to feel and look better? Our Spring 9-Day Green Smoothie Challenge is coming up ... Are you in? Snag your spot here.]
[Get all 5 home remedy drink recipes sent to your inbox for safekeeping!]
Home Remedy Recipe #1:
Power Up with Mums' Immune Fuel Hot LemonAid
When you're sick, your immune system launches into full-scale attack mode, busily working to fight the germs or the virus that has invaded your body. The result of all that hard work can leave your body feeling achy and run down.
That's where Mums' Immune Fuel Hot LemonAid comes to the rescue! A time-tested family secret for soothing cold symptoms, this elixir is designed to give your body a boost so you feel better when you're sick. It's an easy home remedy that won't take much energy to prepare, but it's great for your body – and your taste buds will love it, too!
This family recipe comes from my grandmother, Eleanor Brown Romney, who thought "grandma" sounded too pedestrian and was lovingly known as "Mums." Over the span of 50 years, this drink has relieved cold symptoms from more than 200 bacterial infections and viral infections – and that's just in one family with four kids!
I've written before about how Mums used the power of natural remedies to detoxify herself and rebuild her immune system her whole life, including when she successfully battled cancer.  This Immune Fuel Hot LemonAid Tonic was one of her standbys when it came to home elixirs – and for good reason.
Mums' hot lemonade is made with ingredients that have plenty of get-better benefits, starting with honey, which has been shown to help you overcome fatigue and regain energy. It's also an effective antibacterial, has tons of antioxidants, and has been proven to be useful for treating nausea, coughs, and colds¹.
Additionally, you'll harness the power of cayenne pepper and its magical capsaicin, which helps with coughs and throat congestion. Cayenne also includes antioxidants that combat the potentially harmful actions of free radicals and has been shown to be an anti-inflammatory². It turns out Mums really knew what she was talking about, and science just needed to catch up!
To make Mums' Homemade Immune Fuel Hot LemonAid, you'll need:
4 cups hot (not boiling) water
¼ cup fresh lemon juice
2 Tbsp. raw honey (raw is important)
½ piece (or more) fresh ginger root, peeled and chopped in small pieces
¼ cup raw apple cider vinegar (raw is very important)
Cayenne pepper to taste (cayenne strength varies widely, and "hotter" is more immune stimulating; make it as "hot" as your tastes will tolerate)
Directions:
Blend all ingredients for 30-60 seconds, until smooth, in a high-speed blender.
Raise your glass to Mums and drink one cup at the first sign of illness.
Drink another cup – at room temperature only – every two hours or as desired. Reheating this elixir will damage the enzymes and immune-stimulating properties.
Refrigerate for up to one week, or freeze a batch so you have it on hand next time you feel a cold coming on.
Home Remedy Recipe #2:
Get Some Rest with the Sleepytime Tonic
When you're sick, it can be tough to get the sleep that your body so desperately needs. You're achy, you're coughing, and you feel generally miserable, which may keep you up at night or prevent you from napping during the day.
The Sleepytime Tonic is a home remedy designed to soothe your tired mind with the power of melatonin, a hormone your body produces to regulate your circadian rhythm and sleep patterns. Melatonin naturally occurs in many foods, including almonds, coconut, peppercorns, turmeric, and other herbs and spices³.
This home remedy is a healthy drink that features plenty of those soothing ingredients, many of which you probably already have on hand in your kitchen (which is good news when you're feeling ill and don't want to head to the market). Prepare it next time you need a big boost of melatonin to get some sleep when you're sick.
To make the Sleepytime Tonic, you'll need:
10 raw almonds, soaked for eight hours
1 cup almond or coconut milk
2 tsp. coconut oil
1 to 1 ½ tsp. raw honey
8 black peppercorns
½ tsp. ground cardamom
½ tsp. ground cinnamon
⅛ tsp. cumin
⅛ tsp. turmeric
⅛ tsp. ground nutmeg
Directions:
Place all ingredients in a high powered blender
Blend until smooth.
Pour into a pot and bring to a simmer; remove from heat.
Serve hot.
Home Remedy Recipe #3:
Give Yourself a Boost with an Energy Spark Tonic Home Elixir
Being sick can leave you feeling depleted, making you unable to function or even get out of bed. While you can probably deal with many cold or flu symptoms, like coughing, sneezing, or a runny nose, the exhaustion that comes with being sick is harder to ignore. When you simply have to get out of bed and take care of the kids or face your day, this Energy Spark Tonic will help to restore and revive you. It's a great energy-boosting home remedy – and you don't have to be sick to appreciate the benefits.
One of the reasons this energy elixir is so effective is because the recipe is loaded with healthy ingredients. First, you'll get a solid serving of berries, which have been proven to help prevent cancer and heart disease and have antioxidant and anti-inflammatory benefits4. Plus, both berries and the lemon juice used in this energy booster are also loaded with Vitamin C, which has been shown to reduce fatigue5. Whip up a batch next time you absolutely need some get-up-and-go!
To make the Energy Spark Tonic, you'll need:
20 ounces coconut water
1 cup mixed berries
Juice of 1 lime or lemon
4-5 mint leaves (optional)
Directions:
Place all ingredients in a high powered blender
Blend until smooth.
Serve cold.
Home Remedy Recipe #4:
Cleanse your Body with an All-Natural Detox Moxie Tonic
If you think about it, being sick is basically having something toxic in your body. Germs, a virus, or bacteria are swirling around in there and making you feel terrible. While your immune system is working hard to fight the infection, you can do your part and help out with this simple at-home detox tonic.
You may have heard about detoxifying your body to help with weight loss or simply to make you feel a bit better, and it makes sense to get rid of all the yucky stuff when you're sick, too. The Detox Moxie Tonic is designed to do just that, and you probably already have all the ingredients in your cabinets.
When it comes to detox, apple cider vinegar is one of the most popular ingredients – and for good reason. While the benefits are still being explored, so far, they're promising. Apple cider vinegar has been shown to have strong antifungal properties6 and has a strong effect on serum lipid profiles, which means it may have benefits for blood sugar levels and cholesterol7.  It's one of those ingredients that seem to do a little bit of everything to help you stay healthy and feel your best.
This home remedy to relieve cold symptoms also relies on the power of lemon juice, which has been shown to ease a sore throat and aid in digestion, along with providing vitamins and minerals and protecting against cancer8. With that one-two punch, along with tons of other health-boosting ingredients, this detox potion will have you feeling better in no time!
To make the Detox Moxie Tonic, you'll need:
16 ounces filtered water
2 Tbsp. raw apple cider vinegar
2 Tbsp. lemon juice
½ tsp. ground ginger
¼ tsp. cinnamon
Pinch of cayenne pepper
1 tsp. raw honey
Directions:
Heat the water to your preferred temperature.
Add all ingredients to the water and mix well.
Serve warm or hot as desired
Home Remedy Recipe #5:
Refresh, Revive, and Relieve Joint Ache with an At-Home Inflammation Tamer Tonic
When you get sick, your immune systems launches an attack, sending out white bloods cells designed to battle your ailment and protect your body. This process causes inflammation, which is your body's way of protecting itself. However, chronic inflammation is related to a variety of health concerns, including heart disease.
Both ginger and turmeric have long been used as natural home remedies to relieve inflammation – and research has shown it's a reliable combination.
One study found that a mixture of ginger and turmeric powder may be effective in protecting against the systemic inflammation caused by rheumatoid arthritis9.
Adding coconut water boosts the benefits of this healthy drink recipe to ease icky symptoms, as coconut water also has been shown to have an anti-inflammatory effect10. Keep the ingredients on hand for a quick and easy at-home remedy next time you're feeling run down.
To make the Inflammation Tamer Tonic, you'll need:
1 cup coconut water
1 Tbsp. fresh grated turmeric
½ Tbsp. fresh grated ginger
Juice from ½ a lemon or orange
1 small carrot
½ Tbsp. raw honey
⅛ tsp. freshly ground black pepper
Pinch of cinnamon (optional)
Directions:
Add all ingredients to a high-powered blender.
Blend until smooth.
Serve cold.

Getting sick is never any fun, yet there are ways you can combat the symptoms and improve your recovery time. Each one of these easy, healthy tonic recipes will help you boost immunity, replenish your body, and get the rest you need. They're also nutritious and delicious! Stock your pantry and be prepared this cold and flu season.
You can get a free PDF of all the Healthy Tonic recipes, to print or save on your phone, here.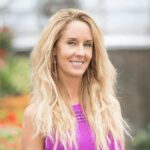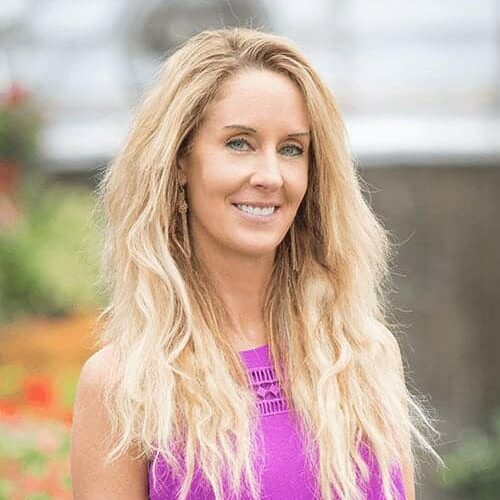 Robyn Openshaw, MSW is the bestselling author of The Green Smoothies Diet, 12 Steps to Whole Foods, and 2017's #1 Amazon Bestseller and USA Today Bestseller, Vibe. Learn more about how to make the journey painless, from the nutrient-scarce Standard American Diet, to a whole-foods diet, in her free video masterclass 12 Steps to Whole Foods.

References
Kumar, K. P. S.

 ;  

Debjit Bhowmik

 ;  

Chiranjib

 ;  

Biswajit

 ;  

Chandira, M. R.

"

Medicinal uses and health benefits of honey: an overview.

"

Journal of Chemical and Pharmaceutical Research

 2010 Vol.2 No.1 pp.385-395 ref.20

B. Altınterim "

Cayenne, Capsaicin and Substance-P

" Research & Reviews: Journal of Herbal Science STM Journals 2013.

Adam Gesing

 and

Malgorzata Karbownik‐Lewinska

"

Protective effects of melatonin and 

N

‐acetylserotonin on aflatoxin B1‐induced lipid peroxidation in rats

" Cell Biochemistry and Function

Volume26, Issue3

April 2008

Pages 314-319

Beattie, Julie

; 

Crozier, Alan

; 

Duthie, Garry G.

"

Potential Health Benefits of Berries

"

Current Nutrition & Food Science

, Volume 1, Number 1, January 2005, pp. 71-86(16)

Sang-Yeon Suh et all.

"

Intravenous Vitamin C administration reduces fatigue in office workers: a double-blind randomized controlled trial

"

Nutrition Journal

2012

11

:7

Ana Carolina Loureiro Gama Mota DDS, MSc

 et al.

"Antifungal Activity of Apple Cider Vinegar on 

Candida

 Species Involved in Denture Stomatitis

" Journal of Prosthodonitics

Volume24, Issue4

June 2015

Pages 296-302

F. Shishehbor, A. Mansoori, A.R. Sarkaki, M.T. Jalali and S.M. Latifi, 2008.

Apple Cider Vinegar Attenuates Lipid Profile in Normal and Diabetic Rats

. 

Pakistan Journal of Biological Sciences, 11: 2634-2638.

University of Pittsburgh Medical Center Health Beat "7 Health Benefits of Lemon Juice" Retrieved from: https://share.upmc.com/2014/08/7-health-benefits-lemon-juice/

Gamal Ramadan

 

Omar El‐Menshawy

"

Protective effects of ginger‐turmeric rhizomes mixture on joint inflammation, atherogenesis, kidney dysfunction and other complications in a rat model of human rheumatoid arthritis

" International Journal of Rheumatic Diseases

Volume16, Issue2

April 2013

Pages 219-229

Rao SS

, 

Najam R

. "

Coconut water of different maturity stages ameliorates inflammatory processes in model of inflammation

."

J Intercult Ethnopharmacol.

 2016 Apr 14;5(3):244-9. doi: 10.5455/jice.20160402120142. eCollection 2016 Jun-Aug.
Disclaimer: This article may contain affiliate links, which allows you to support our mission without costing you extra.
Posted in: Detox, Immunity, Natural Remedies, Recipes, Videos