Carrot-Orange Soup
Here's another quick recipe from Chapter 5 of 12 Steps to Whole Foods from last week. I hope you're thinking about planting a garden this spring–#1 way to save money eating whole foods, and the organic produce you grow yourself gives you such a sense of accomplishment and connection to your food source! This is a great way to get LOTS of carrots.
Convo with my massage therapist last week:
Kortni: "Hey, did you know the soles of your feet are orange?"
Me: "No. But yeah–that's carrots for you." (Life comes full circle. Remember my grandmother?)
Kortni: "Geez, how many do you eat?"
Me: "Well, one big one every day, at least, in my Hot Pink Smoothie for breakfast."
That recipe is in Chapter 10. You'll be getting a sample at my classes in Sandy, Orem, and Riverdale in the next week!
Here's another way to use LOTS of carrots, the wonderful food that might just be responsible for my long-term vision improvement. I wore glasses in college and 20 years later, I had 20/20 vision with no corrective surgery or other measures. Commit to eating mostly whole foods and get excited about really cool things like that happening to YOU!
Carrot-Orange Soup
Ingredients
2 tbsp extra virgin olive oil
2 yellow onions, chopped
12 average (or 10 large) carrots, scrubbed and chopped
4 cups vegetable broth
1 cup fresh orange juice
1/2 tsp sea salt
1/4 tsp freshly ground pepper
1 tsp orange zest
Directions
Saute onions in olive oil until tender. Add carrots and vegetable broth and bring to a boil.
Reduce heat to low and simmer 30-60 minutes until carrots are tender.
Puree mixture in a blender until smooth. Return mixture to pot and add orange juice, salt, pepper, and orange zest. Add water if consistency needs to be thinner.
Simmer until just heated through, then serve.
Read next: 10 Healthy Popsicle Recipes for Sneaky Moms!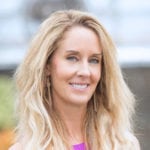 Robyn Openshaw, MSW, is the bestselling author of The Green Smoothies Diet, 12 Steps to Whole Foods, and 2017's #1 Amazon Bestseller and USA Today Bestseller, Vibe. Learn more about how to make the journey painless, from the nutrient-scarce Standard American Diet, to a whole-foods diet, in her free video masterclass 12 Steps to Whole Foods.
Posted in: Recipes