Tangy Dill Dressing
I love this dressing on Spinach Orzo Ensalata, Christmasy Salad (from Chapter 2 of 12 Steps to Whole Foods), or veggie wraps made with sprouted-wheat tortillas or pitas.
Tangy Dill Dressing
Ingredients
1/4 cup fresh lemon juice
1/4 cup fresh orange juice
1/2 cup extra virgin olive oil
2 tbsp Bragg's Liquid Aminos
1/4 cup apple cider vinegar
2 tbsp raw honey
2 garlic cloves
1 tbsp dried (or 1/4 cup fresh) dill weed
Blend all ingredients in a high-powdered blender. Makes 1 1/2 cups. Can be frozen.
Read next: The Best Breakfast Smoothie Recipes for Energy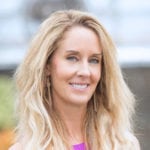 Robyn Openshaw, MSW, is the bestselling author of The Green Smoothies Diet, 12 Steps to Whole Foods, and 2017's #1 Amazon Bestseller and USA Today Bestseller, Vibe. Learn more about how to make the journey painless, from the nutrient-scarce Standard American Diet, to a whole-foods diet, in her free video masterclass 12 Steps to Whole Foods.
Posted in: Recipes