Banana Oat Granola Bars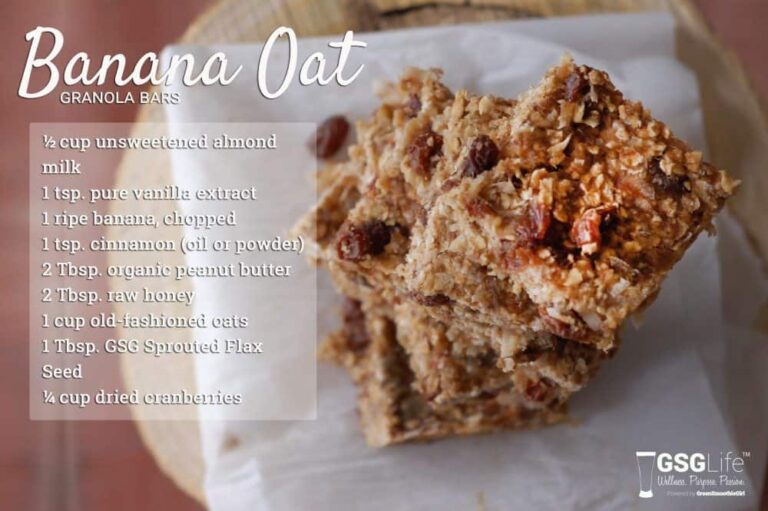 Is it hard to make time for breakfast in the morning? Do you eat breakfast on the go or skip it altogether? If you are not a morning person and are rushing to get out the door every morning, then you are normal. That and you should try making these to make your life a lot easier. These banana oat granola bars can be made the day before eaten all week long. Cut them up into single-square servings for a super fast, super healthy weekday breakfast. You'll be out the door with vitamins, antioxidants, fiber, omega-3 essential fatty acid, and a happy tummy. This recipe was contributed by Dorina Rangel of Henderson, NV. Happy baking!
Ingredients
½ cup unsweetened vanilla almond milk
1 tsp pure vanilla extract
1 ripe banana, cut into small pieces
1 tsp cinnamon (oil or powder)
2 Tbsp organic peanut butter
2 Tbsp raw honey
1 cup whole-grain old-fashioned oats
1 Tbsp GSG Sprouted Flax Seed
¼ cup dried cranberries*
¼ cup chopped dried cherries*
1 packet Stevia
Parchment paper
* You can use any type of dried fruit without sugar. We like adding raisins, too.
Directions
Heat up almond milk for 1–2 minutes, then add banana and vanilla. Once it starts cooking, mash the banana. When it starts bubbling, lower to medium heat.
In a bowl, stir together cinnamon, peanut butter, honey and vanilla, then add to banana mixture and stir for a couple of minutes. Remove from heat and set aside to cool.
Mix together the oats, flax seed, dried fruit, and stevia. Then add banana mixture to oat mixture until all dry ingredients are coated well.
Pour mixture into a baking dish lined with parchment paper and press down evenly. Put in the refrigerator overnight. Cut into squares to serve. Freeze any unused portion, and they will be good for a week.
Read next: Sprouting 101 — How to Sprout Grains, Nuts, and Seeds at Home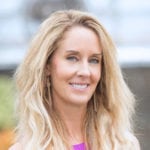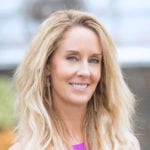 Robyn Openshaw, MSW, is the bestselling author of The Green Smoothies Diet, 12 Steps to Whole Foods, and 2017's #1 Amazon Bestseller and USA Today Bestseller, Vibe. Learn more about how to make the journey painless, from the nutrient-scarce Standard American Diet, to a whole-foods diet, in her free video masterclass 12 Steps to Whole Foods.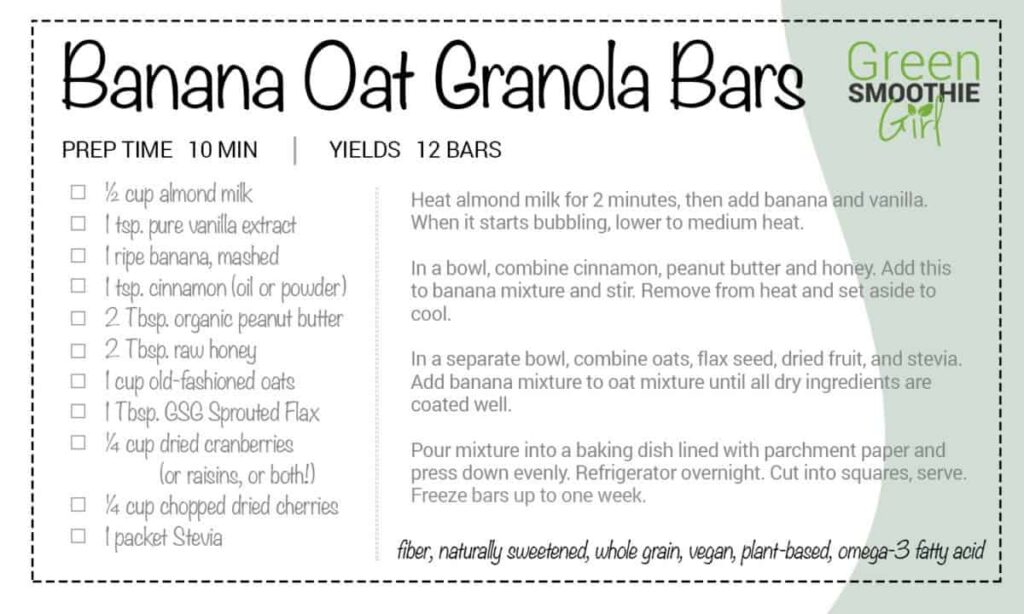 Posted in: Recipes