Apple Flax Pancakes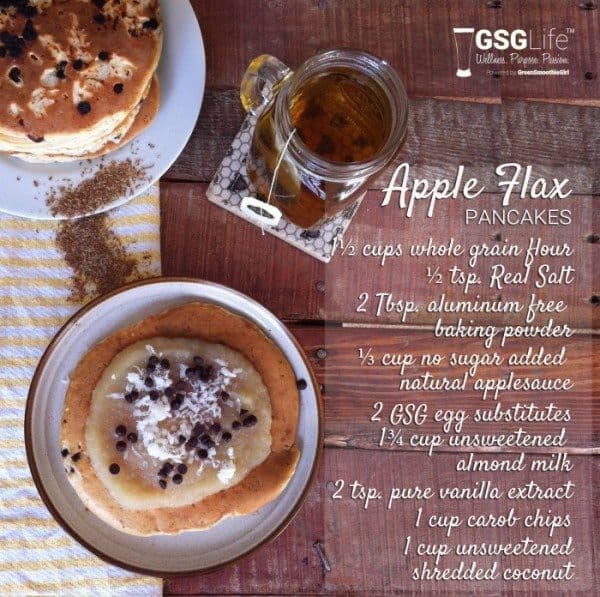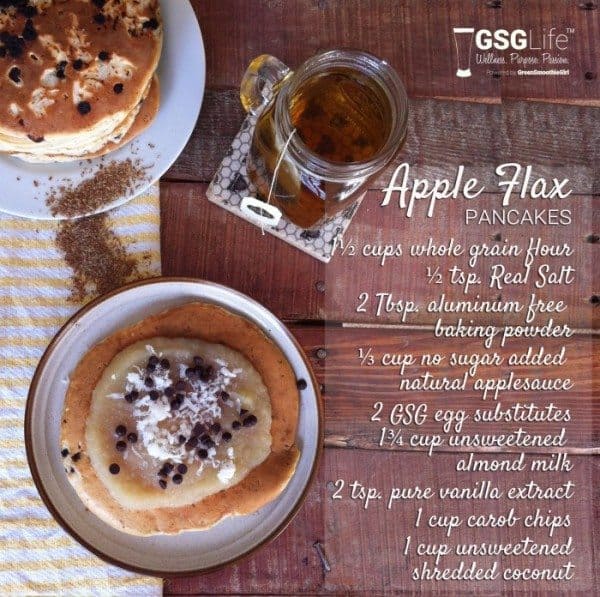 Weekends are special. They're set aside for family time, little getaways, that desk you've been meaning to stain, and, importantly, breakfast in your pajamas watching Netflix. Now before you go find the biggest bowl for your Saturday morning almond milk and cereal routine, consider apple flax pancakes! With a little extra time on your hands this weekend, try making this extra-special pancake recipe that is packed with fiber and omega-3 essential fatty acids. You won't even realize there is no sugar added! In fact, you may want to double the recipe and freeze the extra so that you can have a glimmer of your special Saturday morning all week long.
Make sure you use a non-stick pan instead of greasing a pan. This will eliminate any added fat in the recipe. These apple flax pancakes are an excellent source of fiber from whole grains and applesauce.
Happy cooking!
Apple Flax Pancakes
Ingredients
1 1/2 cups whole grain flour
1/2 tsp sea salt (or Pink Himalyan rock salt)
2 Tbsp baking powder
1/3 cup unsweetened applesauce
2 GSG Sprouted Flax eggs (see below)
1 3/4 cup almond milk
2 tsp pure vanilla extract
1 cup carob chips
1 cup unsweetened shredded coconuts
Directions
Mix flour, salt, and baking powder in a large bowl. Mix wet ingredients in a separate bowl. Pour wet ingredients into dry and stir until just combined.
Warm a non-stick pan over medium heat. Pour 1/3 cup batter onto pan into a pancake. When one side is cooked, flip to other side.
Top with applesauce, carob chips, shredded coconut, and any other healthy toppings you like.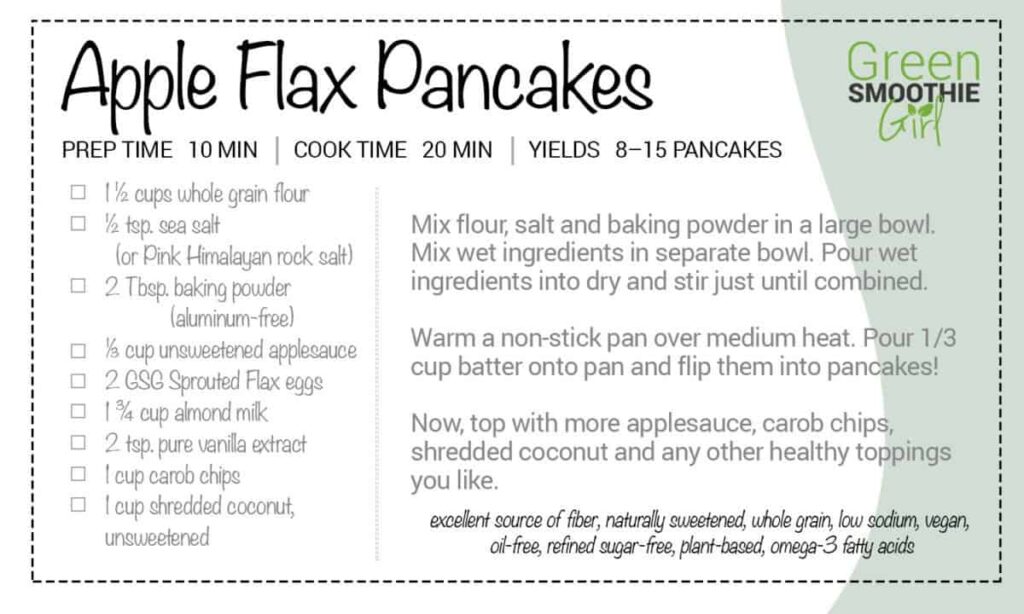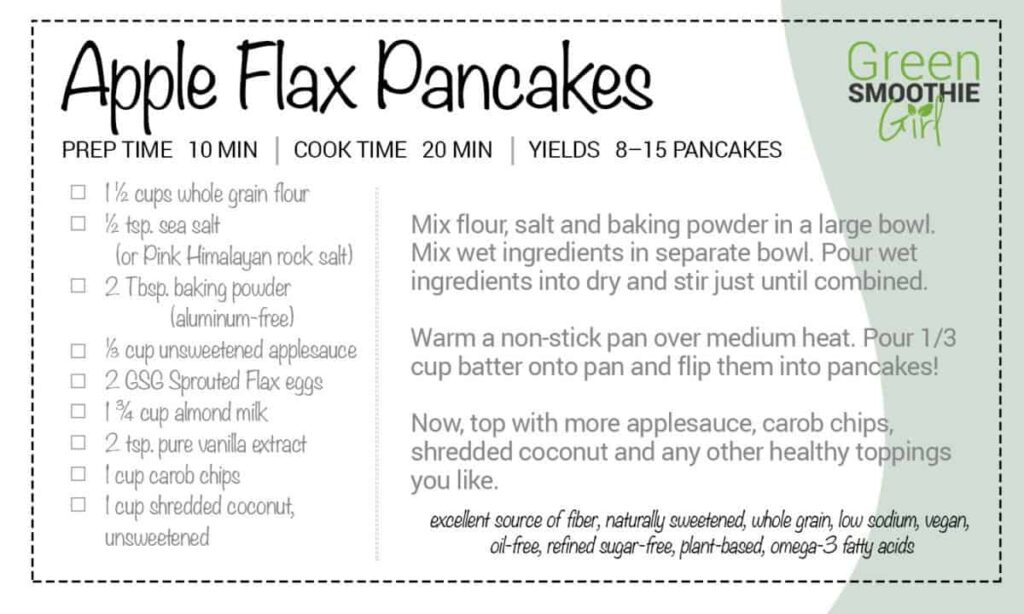 Here's how to substitute GSG Sprouted Flax for an egg:
Egg Substitute = Soak 1 Tbsp. GSG Sprouted Flax in 3 Tbsp. water for 5 min.
This serves as a cholesterol-free egg substitute with the same binding agent you need from an egg. Plus, this substitute delivers omega-3 essential fatty acids that an egg cannot.
Posted in: Recipes