The Top Reasons Why I Love My Red And Near Infrared Face Mask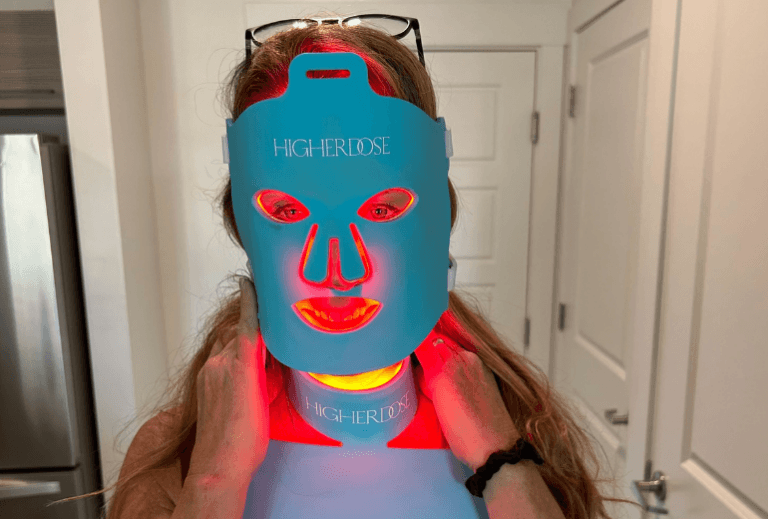 I love my red and near infrared mask, especially because it's 15% off. I read Ari Whitten's book on the 15,000 studies published on the health benefits of red and near infrared light and one of the main benefits is anti-aging. For me, after using it for like 5 minutes a day for a few weeks, the actinic keratosis on my forehead went away, which is pre-cancers or UV damage from sunburns.
Why Red And Near Infrared Light is Great For Your Skin
I'm not willing to do Botox but I'll do this because the waves from the red and near infrared lights impart actual nutrients your skin needs to repair itself. To stimulate regeneration, to stimulate the skin to detoxify, and nourish and regenerate everything from the circulatory system in the skin to the nervous system in it, as well.
As well as the surface layer of the skin where we'd all love to avoid fine lines and wrinkles. I'd wear this mask for Halloween, it could totally work. I just need to think what to call my costume. I'm thinking "Anti-Aging Barbie," but that's not why I got it.
If you look on Facebook, at the Botox Side Effects Support Group, you'll see that 29,000 women have come together to talk about their long term terrible side effects from these injections. And you really can't find this information by Googling because Google has disappeared it from the search results. They're so "pro-pharma."
We do live in an era though that expects us to age gracefully and I'm all about it as long as I'm only benefitting my skin and not injecting neurotoxins into my skin and my bloodstream. I have a larger red and near infrared light device. It's so great against inflammation for the whole body but I don't really like putting my face right up to it. Plus my face isn't a flat plane, which makes getting even exposure pretty hard. This mask puts small infrared lights right up to the skin.
More to Love About The Red Light Mask
Another thing I like about the mask is that I can put it on while I workout or I'm walking around in the house or watching a video. I'm not stuck in place with my face up against that bigger device. Use the mask for 5 or 10 minutes a day, the batteries recharge easily so you can get about an hour of usage before you recharge.
And you may just find people asking what you've been doing that's making your face look so young and pretty. You can also get one for the décolletage area, which is a very fancy word for the neck and chest area. Which is pretty cool because in my case, my face looks younger than my neck does.
You can get 15% off which is the best deal I've ever seen on this red light mask, using the coupon code GSG15. Which is a great deal on a great product.
What do you think, should I wear this mask for Halloween? You can also watch this blog post in video form below.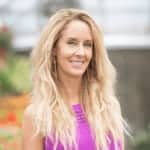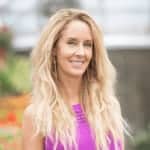 Robyn Openshaw, MSW, is the bestselling author of The Green Smoothies Diet, 12 Steps to Whole Foods, and 2017's #1 Amazon Bestseller and USA Today Bestseller, Vibe. Learn more about how to make the journey painless, from the nutrient-scarce Standard American Diet, to a whole-foods diet, in her free video masterclass 12 Steps to Whole Foods.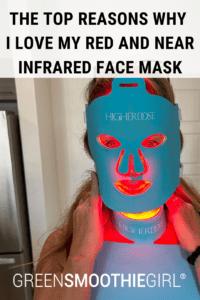 Disclosure: This post may contain affiliate links that help support the GSG mission without costing you extra. I recommend only companies and products that I use myself.
Posted in: High-Vibe Living, Lifestyle, Mind/Body Connection, Natural Products, Preventive Care, Stress Management, Uncategorized