The Best Breakfast Smoothie Recipes to Boost Your Energy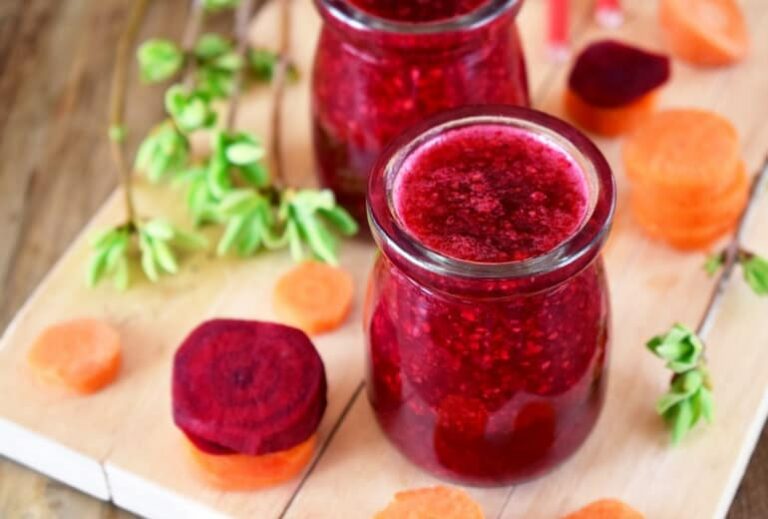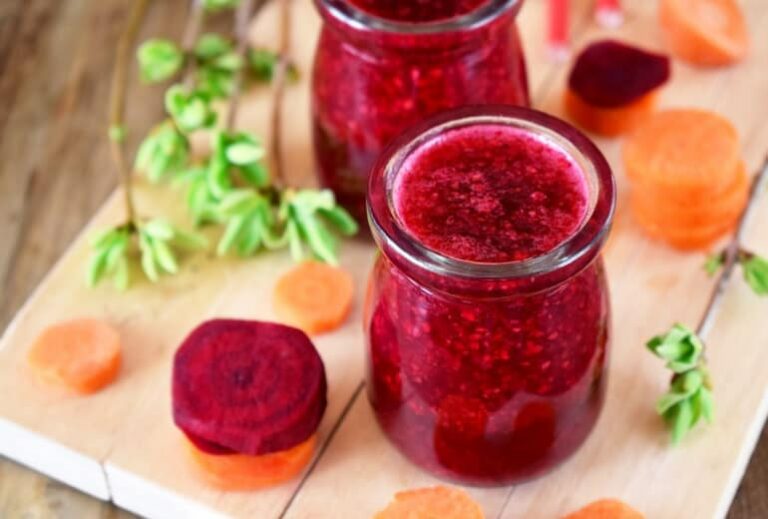 Too often, people looking for morning pep turn to one thing and one thing only—coffee. If this is you, too, you're in good company: in a report on national coffee trends by Zagat, 82% of respondents said they drink it daily, with the average consumption at a little more than two cups.
This habit can backfire on your health. Besides coffee being one of the most heavily-sprayed crops on the planet, it doesn't actually give you energy; instead, the caffeine in it works by clogging up your "tiredness" receptors and not allowing your brain to recognize your need for rest.
And because caffeine is a central nervous system stimulant, regular use over time can cause stress hormone imbalances, heart problems, indigestion, palpitations, insomnia, and more.1
In this post:
The bottom line: caffeine use yields a net negative in your energy. So if you use it, you should drink organic only, use it only a couple of times a week, and always by 2 pm.
If you're relying on multiple cups of coffee or other caffeinated energy drinks to get you through the day, it's time to find another way to perk up and stay alert: eating highly nutritious foods containing nutrients that support the body's natural energy production, including ATP production in the cells.
The best way to get in a good few servings of these foods? Smoothies, of course! I credit my consistent, no-crashes morning energy to my daily green smoothie habit--packed with the right nutrients to fuel my adventures naturally.
Here are a few key foods to start incorporating into your daily blend that contain energy-boosting nutrients like B vitamins, magnesium, copper, iron, phosphorus, and more.
Best Smoothie Ingredients For Energy
Almonds
Apples
Avocado
Bananas
Bee Pollen
Broccoli
Cacao Powder
Carrots
Cashews
Coconut Oil
Fennel
Kale
Maca
Oats
Papaya
Parsley
Pecans
Pumpkin seeds
Romaine lettuce
Sesame seeds
Spinach
Sunflower seeds
Swiss chard
You can get pretty creative with the foods you can add to your green smoothies since there are so many options for energy boosters.
Best Breakfast Smoothies For Energy
These recipes make two or more servings, so make sure you have some containers set aside to store the smoothies in your fridge or freezer. On the other hand, you could always invite some friends over and share the wealth, or bring the extra to work to help your coworkers kick the caffeine habit!
A Note On Maca Powder For Energy
For even more of a boost, add some maca powder. Maca is an adaptogenic herb known to improve energy levels by keeping you on an even keel throughout the day, without affecting the central nervous system like caffeine can. Its slightly nutty flavor is a great addition to most any smoothie recipe.
To get you started, here are some of my favorite breakfast smoothie recipes for energy:
Hot Pink Breakfast Smoothie
"Hot Pink" is the morning smoothie I have almost every day! It tastes amazing and looks beautiful. While most people usually stick with leafy greens for their morning blend, I often have my green smoothie for lunch, and this recipe is very different from a green smoothie: it has beets and carrots, dates, strawberries, and cashews. You won't even taste the root veggies (if you're sure to peel the chunk of beet you throw in).
This smoothie also includes cashews for some satiating healthy fat and added creaminess to keep you full until lunch, and I promise it tastes just as good as it looks!
INGREDIENTS
1 large carrot cut into thirds (or 4-5 baby carrots)
¼ cup chopped dates (or 4 pitted dates)
¼ of a medium beet
1 ½ C coconut water
¼ C raw unsalted cashews
12 large frozen strawberries (or substitute 2 handfuls frozen blueberries, for half the strawberries)
DIRECTIONS
Combine all the ingredients except the strawberries in a blender, and blend until smooth. Add in the berries and blend again until smooth. Serve cold.
Oatmeal Breakfast Smoothie
Get the best of both breakfast worlds when you combine oatmeal with your green smoothie to get a fiber-packed meal that also gives you a great start on getting in your daily servings of fruits and vegetables.
This smoothie also gives you a great protein boost thanks to the sprouted flax, a highly nutritious addition complete with omega-3 fatty acids and fiber as well. If you are planning to add the optional protein powder, be sure it is a whole-food option with no filler ingredients.
INGREDIENTS
DIRECTIONS
Combine the almond milk, ice, and spinach in a blender, and blend until smooth. Add the remaining ingredients and blend again. Serve cold.
Chocolatey Green Smoothie
Don't be fooled by the chocolate flavor, there are definitely some veggies hidden in this one! This is a great way to get in an extra couple servings of energy-supporting vegetables in your day, along with magnesium-rich cacao powder and berries to balance the flavor of the beets and chard. Sometimes you just want to start the day with something sweet, and this breakfast is a nutritious way to do so without any refined sugars that will spike your glucose levels, giving you a steady release of energy throughout the day.
INGREDIENTS
1 cup almond milk
½ cup ice
3 large chard leaves
1 beet
1 banana
1 cup frozen raspberries
4 pitted dates
DIRECTIONS
Combine the almond milk, ice, and chard in a blender, and blend until smooth. Add the remaining ingredients and blend again. Serve cold.
Super Hulk Green Smoothie
You'll feel super strong and ready to take on the day with this recipe! A solid breakfast is key to maintaining energy throughout the day, and this smoothie incorporates healthy fat sources like avocado and almond butter to help out. Fat is important for energy levels because it (along with fiber) helps keep the sugars in food from entering the bloodstream too quickly. The result is steady energy rather than spikes and crashes.
Avocado and banana also make this smoothie smooth and thick, which will keep you fueled and satisfied until lunch.
INGREDIENTS
DIRECTIONS
Combine the almond milk, ice, and spinach in a blender, and blend until smooth. Add the remaining ingredients and blend again. Serve cold.
Pumpkin Pie Smoothie
This smoothie might taste like a delicious slice of organic pumpkin pie, but there's a handful of spinach hiding in there to help give you an extra B vitamin boost! You'll also get those energy levels revved up thanks to the pumpkin puree, offering those slow-digesting carbs that will power you through the day, and pumpkin seeds with their energy-supporting minerals.
All of these ingredients along with the oats, banana, and avocado, make for a creamy, satisfying way to start your morning.
INGREDIENTS
1 cup almond milk
½ cup ice
3 handfuls spinach
1 cup pumpkin puree
1 carrot
½ avocado
1 banana
¼ cup oats
4 pitted dates
¼ cup pumpkin seeds
A dash of cinnamon
1 scoop GreenSmoothieGirl vanilla protein powder (optional)
1 Tbsp maca powder (optional)
DIRECTIONS
Combine the almond milk, ice, and spinach in a blender, and blend until smooth. Add the remaining ingredients and blend again. Serve cold.
Morning Mango Smoothie
This smoothie recipe comes out just as bright as it'll make you feel in the morning! This is a simple blend with lots of fiber that'll keep your engine running through to lunch. The greens in this smoothie come from a big handful of parsley. Besides being tasty, parsley also contains energy-supporting vanadium, a mineral that helps control blood sugar regulation to give you more consistent energy throughout the day.
INGREDIENTS
3/4 cup frozen mango
1 cup almond milk
1 date
1 tbsp chia seeds
1 big handful parsley
DIRECTIONS
Combine mango, almond milk, dates, chia seeds, and parsley in a blender and blend until smooth. For a thicker smoothie, add a few ice cubes. Serve cold.
Grapefruit-Fennel Smoothie
I bet these aren't ingredients that you normally put in smoothies! The flavors go so well together and help you feel your lightest and brightest each morning. Both grapefruit and fennel are high in immune-boosting Vitamin C, keeping ailments from running you down. Fennel also contains that magnesium we're looking for to help support energy production. Fennel is a good choice for breakfast if your stomach isn't feeling settled in the morning, since it is a known tummy-soother.
INGREDIENTS
1 cup water
1/2 small fennel bulb, stems removed, chopped
Wedges from 1 grapefruit
1 green apple, cored and chopped
1/4 avocado
1 1/2 tbsp fresh lemon juice
2 dates
Handful of ice cubes
DIRECTIONS
Combine water and fennel chunks in a blender and blend until smooth. Add grapefruit wedges, green apple chunks, avocado, lemon juice, dates, and ice and blend again. Serve cold.
Bee Happy Smoothie
Romaine isn't usually a go-to for smoothie greens, but once you taste this smoothie you won't write it off anymore as a salad-only ingredient! This leafy green contains chromium, which is essential for helping glucose get out of the bloodstream and into the cells. This macro mineral helps keep blood sugar stable, avoiding an energy crash later in the day.
There's also bee pollen in this tasty breakfast too, a superfood high in Vitamin B12, which is key in energy production.
INGREDIENTS
2 large handfuls romaine lettuce
2 large handfuls spinach
1/2 lemon
1 banana
1 tbsp coconut oil
1 tsp–1 Tbsp bee pollen
Water to desired consistency
Optional: 1 handful frozen berries
DIRECTIONS
Blend and enjoy!
NOTE: A small minority of people experience an allergic reaction to bee pollen, though it is a great homeopathic anti-seasonal allergy solution. If you haven't used it before, start with a few grains on your tongue, to test your reaction, before putting larger amounts in a smoothie.
Buttery Brew
This bright, veggie-packed breakfast contains several energy-boosting ingredients, including broccoli and papaya! Yes, broccoli can go in your morning drink, too, for its energy-supporting B vitamins. Papaya adds a tropical flavor along with potassium, which also promotes energy production.
INGREDIENTS
2 ¾ cup water/ice
1 head butter lettuce
½ cup broccoli or alfalfa sprouts
Spinach, added until blender mixture reaches 6 cup line
4-8 drops liquid stevia, to taste
2 bananas, frozen in chunks
2 cups papaya, including seeds
2 cups frozen blueberries
2 cups frozen fruit medley
DIRECTIONS
Blend the first four ingredients well. Add stevia and fruit and blend again until smooth. Serve immediately for best nutrition (sprouts oxidize quickly) or refrigerate up to 24 hours and shake well before serving.
Family Morning Smoothie
Here's a smoothie the whole family can enjoy, and not just because it tastes so good and has lots of energy-lifting ingredients! This recipe will make enough for everyone as long as your blender can fit it all, otherwise work in batches and mix together in a large bowl in the end. For the greens in this recipe, choose from the list of ingredients that I shared above. Enjoy!
INGREDIENTS
2 cups different greens
2 cups alkaline water
1/4 can unsweetened coconut milk OR 1/4 cup of fresh coconut water from a baby Thai coconut
4 frozen strawberries (may use any other berry or a mixture)
2 frozen bananas
Liquid stevia (to taste)
Optional: 1 cup almond milk made from raw almonds is extra wonderful (blend ¼ cup almonds with ¾ cup water)!
Optional: 1/2 avocado
Optional: Fresh or flaked unsweetened coconut
Optional: 5 pecans or almonds
DIRECTIONS
Pulse blend the greens and water until liquefied. Then, add the remaining ingredients and pulse blend until smooth. Blend for approximately 10 seconds, then turn on high for another 20 seconds.
More Energy Boosters
Aside from smoothies, there are other ways that I like to boost my energy on a daily basis, including yoga, good hydration, regular detoxing, exercising, and a few more practices that help keep me emotionally energized as well. Check out my list of 14 ways that I optimize my health and energy every day here.
Can't give up the joe? I'm not here to shame you; I'm an occasional drinker myself. If you're a coffee lover, I've got a video for you with 3 ways to make your coffee healthier.
Read Next: How To Make Creamy Smoothies Without Yogurt Or Dairy (Plus Recipes!)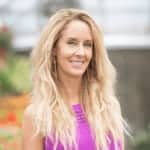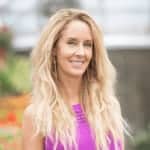 Robyn Openshaw, MSW, is the bestselling author of The Green Smoothies Diet, 12 Steps to Whole Foods, and 2017's #1 Amazon Bestseller and USA Today Bestseller, Vibe. Learn more about how to make the journey painless, from the nutrient-scarce Standard American Diet, to a whole-foods diet, in her free video masterclass 12 Steps to Whole Foods.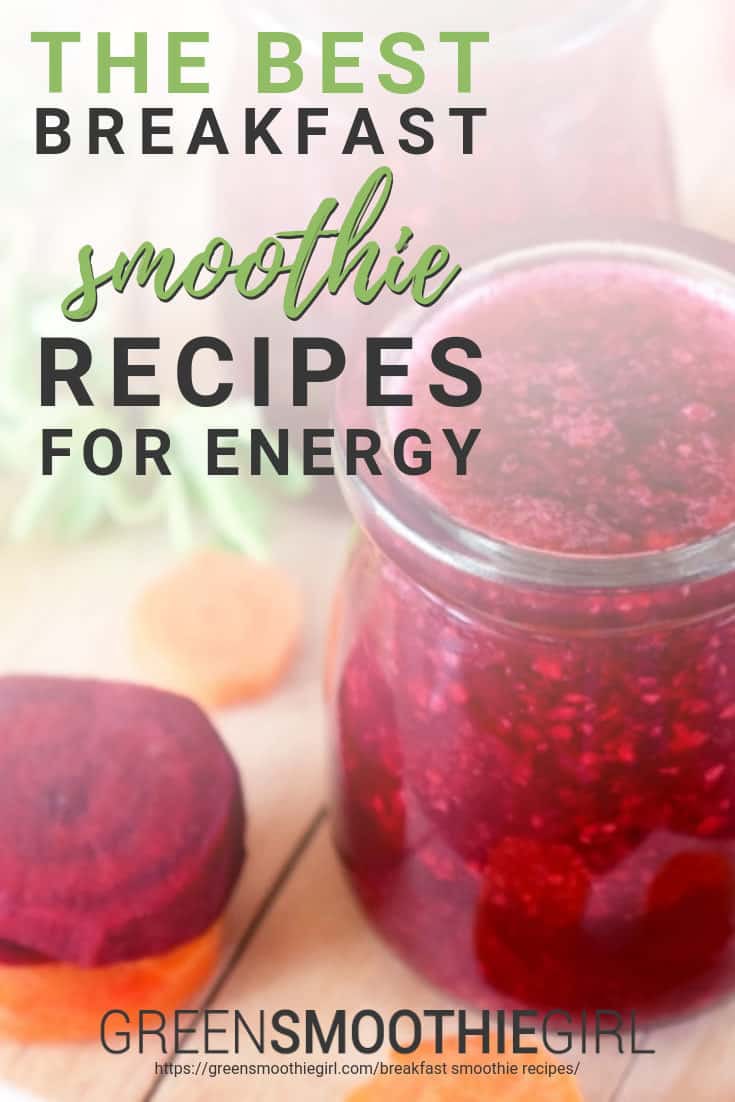 Resources
1. M.J.Shirlow, C.D. Mathers. A Study of Caffeine Consumption and Symptoms: Indigestion, Palpitations, Tremor, Headache, and Insomnia. International Journal of Epidemiology, Volume 14, Issue 2, 1 June 2015, Pages 239-248, https://doi.org/10.1093/ije/14.2.239
Disclaimer: This article may contain affiliate links, which allow you to support our mission without costing you extra.
Posted in: Green Smoothies, Recipes