Raw Nutella
Do you love crepes with Nutella? I'd never had Nutella until I took my children to Paris years ago, and we had crepes with banana slices and the stuff smeared all over. My children, who were never fed sugar at home, were rather smitten. We'd tell them that they got a crepe at the end of the day, as long as there was no fighting! (Cramped cars and hotel rooms is hard with a family of six for 3 weeks!)
Unfortunately, despite the manufacturer's rather infamous claims that it's a health food!, Nutella is full of refined sugar. In fact, sugar is the first ingredient on the label.  So here's a great way to make a healthy version of it. If you make crepes, use finely ground whole-grain flour and organic eggs to improve them nutritionally!
Raw Nutella
Ingredients
2 cups hazelnuts (filberts)
1/4 tsp Original Himalayan Crystal Salt
1 tsp cinnamon
1/2 cup coconut oil, at room temperature
3/4 cup cacao powder
1 1/2 cups real maple syrup or coconut nectar
Directions
Soak hazelnuts overnight, then dehydrate them below 100 degrees for several hours, until mostly dry.
Process nuts, salt, and cinnamon in food processor until creamy.
Add remaining ingredients and process until smooth.
Makes three cups and will last several weeks.
Read next: Need a Healthy Treat? 6 Easy Swaps for Your Favorite Recipes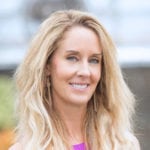 Robyn Openshaw, MSW, is the bestselling author of The Green Smoothies Diet, 12 Steps to Whole Foods, and 2017's #1 Amazon Bestseller and USA Today Bestseller, Vibe. Learn more about how to make the journey painless, from the nutrient-scarce Standard American Diet, to a whole-foods diet, in her free video masterclass 12 Steps to Whole Foods.
Posted in: Recipes