How Does Oil Pulling Work? Effective, or Bogus Fad?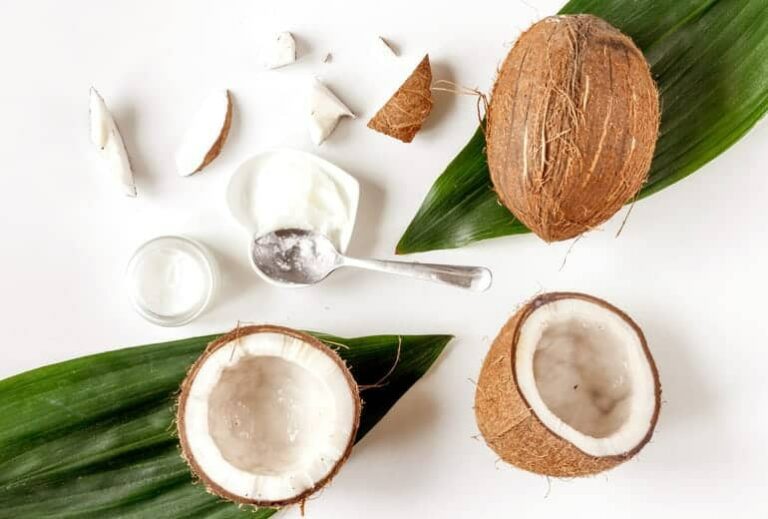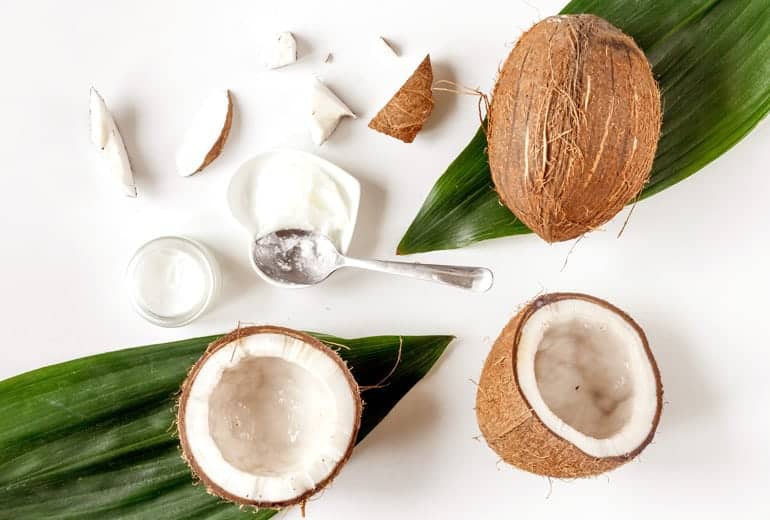 What some consider a recent fad has really been around for thousands of years and is part of one of the oldest medical systems: Ayurvedic medicine. Oil Pulling was first mentioned in Indian Ayurvedic texts written more than 2000 years ago.
What is Oil Pulling? How Do You Do Oil Pulling?
Oil pulling is used for the following:
Preventing tooth decay
Establishing healthy gums
Getting rid of bad breath
Inhibiting the adhesion of plaque
Whitening teeth
To try oil pulling, you simply take 1 to 2 tablespoons of your oil of choice (organic, raw coconut oil or cold-ressed sunflower oil, for instance) and swish it around in your mouth for 10 to 20 minutes. The oil attracts and pulls out bacteria, viruses, fungi, and toxins. (I've got a demonstration video at the end of this article.)
In order to discuss the reason behind this phenomenon, we'll need to journey back to Biology 101 for just a moment. As you may remember, bacteria and other microbes are single cell organisms whose skin is a fatty membrane. When they come into contact with oil, they stick to it.
As you draw the oil through your teeth and around your gums, the oil is picking up these toxins that are hiding in the crevices of your gums and in the microscopic tubules that run through your teeth.
After about 5 minutes, the oil turns a milky white, which indicates the presence of bacteria.
And, in just minutes–first thing in the morning being the best time to do it–you now have a mouth that has dramatically reduced colonies of bacteria and toxins. You won't just have fresh breath; you're also decreasing the load on your immune system, and decreasing your risk of illness.
What kind of oil is best for oil pulling?
Coconut oil is often recommended due to its high lauric acid content, which is also found in high concentrations in human breast milk. It's estimated that approximately 50 percent of the fat in coconut oil is made up of this type of antimicrobial acid.1
And one of the bacteria it disposes of is Streptococcus mutans, the bacteria that is considered the number-one culprit behind tooth decay.
Another ingredient found in coconut oil is capric acid, which is also known for its antimicrobial properties. So, not only are you drawing toxins out of hidden crevices, you are destroying them in the process.
A study conducted on a group of adolescents age 16 to 18 found a significant reduction in plaque and gingival indices after just 7 days of coconut oil pulling.2
Sesame oil and sunflower oil are other options for those that have difficulty with the thickness and taste of coconut oil. (Coconut oil is solid, at cooler temperatures, so it must be "melted" in the mouth for the first 60 seconds.)
One study conducted on a group of people with mild to moderate plaque and gingivitis revealed that, after 45 days, the group that performed sesame oil pulling showed a significant reduction in plaque and gingivitis, while the group that did not use oil pulling showed an increase.3
There are a few additional instructions you should follow in order to get the most from your oil pulling.
Make it a routine. Perform at least three to five times a week first thing in the morning, before you have had anything to eat or drink.
Don't swallow it. This once beneficial oil now contains a host of microbes.
Once your 10 to 20 minutes is complete, spit out the oil in a garbage can. Spitting it into the sink will likely cause plumbing problems as the oil hardens and clogs the pipes (especially coconut oil).
Rinse, brush your teeth, and smile.
How Does Oil Pulling Help your Whole Body?
The tongue is the beginning of your digestive tract, which continues on for about 30 more feet.
In Ayurvedic medicine, each organ is connected to a different section of the tongue. For instance, the part of your tongue that corresponds with your intestines is found in the back central part of your tongue with your kidneys corrolated with either side.
Because of this connection, in the process of drawing toxins out of your mouth, Ayurvedic tradition teaches that you are detoxifying your whole body. This holistic health approach is very similar to eastern healing traditions, such as acupuncture.
According to a report in the Journal of Traditional and Complementary Medicine, oil pulling is "believed to cure more than thirty systemic diseases when practiced regularly and as directed."4
Over thirty systemic diseases prevented by simply swishing oil in your mouth, for a few minutes each morning?
This may seem an outlandish claim, but consider that there are millions of bacteria living in your mouth, and that these bacteria have been associated with cardiovascular disease, diabetes, kidney disease, pneumonia, meningitis, arthritis and sinusitis, and many more.
Watch me demonstrate how to do oil pulling in this video:
Next: Learn about another detox practice that feels great–skin brushing! I'll send you a free, illustrated how-to chart!
Sources
Emery, Jessica T. DMD. "How Dental Professionals can Respond to 'Oil Pulling' Patients." DentistryiQ. 03/2014.
Peedikayil, Faizal C. et al. "Effect of coconut oil in plaque related gingivitis–A preliminary report." Nigerian Medical Journal. 03/2015.
Saravanan, Deepshika et al. "Effect of Oil Pulling with Sesame Oil on Plaque-induced Gingivitis: A Microbiological Study." J Orofac Res. 03/2013.
Shanbhag, Vagish Kumar. "Oil pulling for maintaining oral hygiene–A review." Journal of Traditional and Complementary Medicine. 01/2017.
Cheshire, Sara. "Does Oil Pulling Work?" CNN. 08/2014.
Posted in: Biological Dentistry, Health, Natural Remedy
19 thoughts on "How Does Oil Pulling Work? Effective, or Bogus Fad?"
Leave a Comment