Why Do I Get Constipated or Not Lose Weight On Green Smoothies?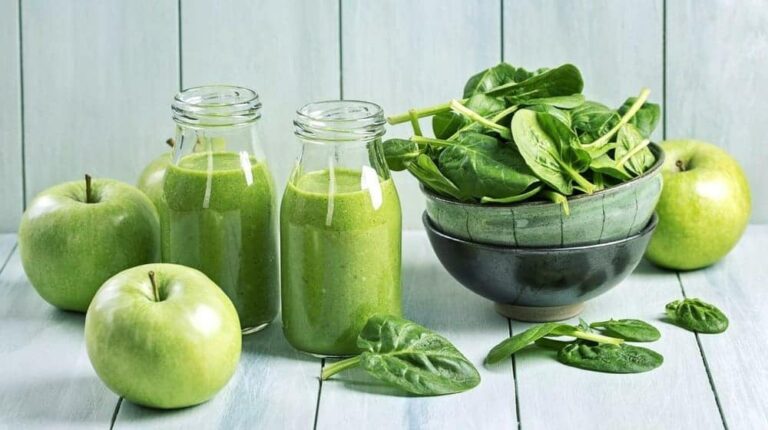 Green smoothies are popular as a healthy way to lose weight. But, there are cases where some can't seem to experience the weight loss and health benefits they're expecting right away. Find out why you may not be losing weight from your green smoothies, and why you may even be getting some constipation or other reactions at first, despite all that fiber!
Green Smoothie Weight Loss | What You Need to Know
In this article:
Dear GreenSmoothieGirl, I'm drinking green smoothies, and you said they were low calorie and high in nutrition! Why have I gained two pounds in the last two weeks?
Answer: Most people quickly lose weight on green smoothies, and most people's digestion improves in my research (discussed in depth in The Green Smoothies Diet).
Logic bears that out, since drinking so much volume of only 200-400 calories in a quart bumps out other foods that are invariably higher in calories. And, green smoothies are so high in fiber that digestion should improve.
Keeping all other things constant, simple physics demand you are increasing your metabolism in many ways — you are burning fat, and you will lose weight.
Note that the sentence began, "keeping all other things constant."
(I don't want to insult anyone's intelligence, so forgive me for this. Hopefully, it goes without saying that if you're increasing your consumption of junk food because you feel your new green smoothie habit justifies it, that could be why you're not losing weight. That's all on that topic.)
Possible Initial Cleansing Reactions from Green Smoothies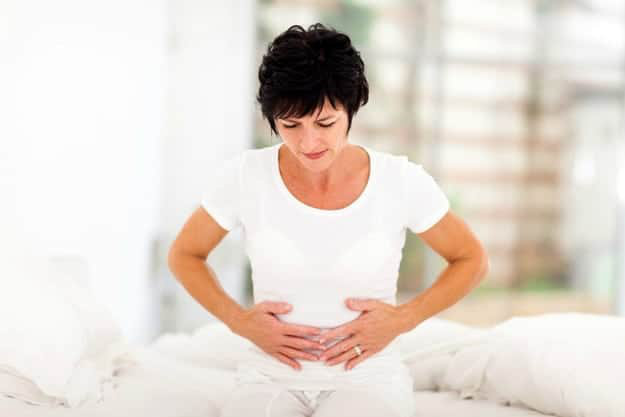 But, as 175 people in my initial study radically changed their nutrition with the green smoothie habit, these were fairly common reactions within the 18% who experienced negative initial reactions: bloating, becoming constipated, and not losing weight.
Why does this happen? First of all, anytime you change anything, there are always a number of consequences (some more noticeable than others).
Hundreds of things are changing in your body. You are receiving nutrition you have needed from the beginning. But, as you begin supplying it, you may notice fits and starts, hiccups and burps, and discomfort.
What the Fiber in Green Smoothies Does in Your Body
All the new fiber from green smoothies is supposed to act as a broom, sweeping the intestines and colon. However, what happens when, in addition to lots of that, the colon begins loosening and releasing hardened materials that have perhaps been there a long time?
The colon can get backed up. There are over 30 feet of intestines and colon, and often when you've been eating the Standard American Diet, peristaltic action has slowed and become very sluggish.
You can perk it up over time by clearing it out and feeding it with high-fiber food at every meal and snack.
Your kidneys can get backed up. (Do this for a couple of decades, and you'll need a kidney transplant.)
Your liver can get backed up. (Ever seen anyone whose eyeballs are yellow?) The lymph system can get backed up. (Your neck has big, bulging, painful nodes.)
The tonsils get backed up. (Doctors say, take them out! They are, in fact, yet another organ of elimination, little understood.)
The heart and arteries can get backed up (this is what ambulances were built for). The skin gets backed up (four letters: Z-I-T-S).
Need I say more? We could go on for paragraphs.
The parts of your body that aren't holding things together, building/repairing, and locomoting you? They're detoxing you.
I'm grossly oversimplifying. But, your colon is the most obvious, simple organ of elimination, and the toxic fuel you choose is 90% of why every single one of these organs gets weak and sluggish. Then, when the miracle happens that you change fuels, they get backed up for a while.
The Period of Cleansing Reactions

This can happen within days of starting a green smoothie cleanse, or at any point down the line. You didn't get in the shape you're in, in two weeks, and it's going to take you longer than two weeks to truly "clean house."
So, "cleansing reactions" (also known as Herxheimer reactions) can happen two months or six months or even six years later. They can even happen—on a much milder scale—when your engine is very clean because you've completely transitioned to a high-raw diet and eat 5% or less processed food and animal proteins.
Personal example. I drank 4 oz of wheatgrass juice (very potent and medicinal, and 4 oz is a lot, like a pound of wheatgrass) every day for two months.
I noticed my skin breaking out during the second week of that period, a very common detox reaction.
A couple of weeks later, one day, I had 4 oz. in the morning and then 4 oz. again at night, and I got a brain fog and a slight headache. (I never get headaches!)
That's my neurological system trying to process a lot of elimination when it gets some power fuel to work with.
Everyone needs to detox. You breathe polluted air, you experience stress—both of which have physical byproducts in the body—and nobody's diet is "perfect." My brain fog was mild and lasted about an hour. (The skin breakout lasted a few days.)
The longer you've been eating the S.A.D., and the worse your diet, and the weaker your inherited constitution, the more likely you are to have rough detoxing.
Food Sensitivity
If a Herxheimer cleansing reaction lasts longer than 2 weeks, generally, you may have a food sensitivity. These issues are now epidemic because of so many ways we degenerate the gut. I think the top of the list is probably genetically modified grains and spraying Roundup on crops, even on already harvested wheat, causing so many people to have gluten intolerances.
Mark my words: this epidemic is going to continue to explode until most people have major gut issues. Many people who think they're fine now will be diagnosed later.
The way out is to stop attacking our own pancreas, thyroid, digestive tract, kidneys, liver, heart, and blood pathways with chemicals and fake foods.
The way out is to return to eating what people ate since the dawn of time, before these diseases began, just three generations ago.
But far too much animal protein and too little plant fiber have surely contributed to much of the irritable bowel syndrome, Crohn's disease, leaky gut, fibromyalgia, chronic fatigue, Epstein Barr syndrome, and other fatigue and degenerative gut issues affecting so many of us.
You know little kids with Crohn's? Me, too. We're passing down our degenerated DNA to our babies.
What to Do When You Are Not Losing Weight Even with Green Smoothies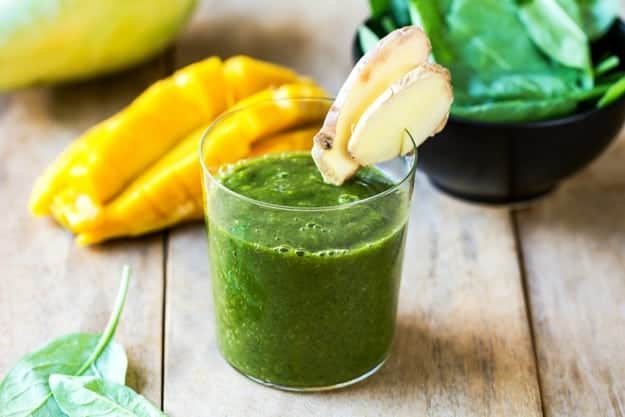 But, I've gone sideways. What do you do if you're not losing weight, if you're constipated, even though you're drinking green smoothies?
The answers? Rest. Drink a lot more water. Add some fresh ginger to your smoothies.
Before you get out of bed in the morning, deeply massage your transverse colon (preferably with a tennis ball, but your hands will work), starting lower right in your pelvis, straight up to the level of your navel, across to a couple inches inside the left hip bone, and down.
And, grin and bear it. Knowing your body is doing good, necessary work, you are burning fat, despite what the scale says temporarily, and the discomfort or plateau in weight loss is temporary.
If you're still not losing weight, get a full blood panel workup at a hormone clinic specializing in bioidentical hormones (rather than synthetic).
Even if your doctor told you that your TSH was in the "normal" range, you may need a broader spectrum blood test. Get both the tests for thyroid antibodies. If you're a woman over 40, ask your practitioner about balancing progesterone, estrogen, and testosterone. Test your vitamin D levels, too.
You can even start with the most natural way, taking a couple of kelp tablets a day (nourishing the thyroid with trace iodine). The bioidenticals are cheaper and work better anyway, and they cover T1, T2, T3, and T4 broader spectrum hormones from a natural (desiccated animal glandular) source.
That's a better alternative to a synthetic drug with its inevitable side effects. If your thyroid isn't working, with its complex interplay of hormones, you can't metabolize food effectively and lose weight. In fact, I've written a whole post on using particular ingredients in green smoothies to support your thyroid and even quiet Hashimoto's symptoms.
First and foremost, stay on the course, and remember, this, too, shall pass. It is an immutable law that when you replace high-calorie foods with low-calorie, high-nutrition foods (green smoothies!), weight loss will follow if you are overweight.
Check out my video on permanently lowering your weight setpoint – it's video number 2 in this masterclass series of 6 videos that you can access for free right now. Learn why your body protects fat, especially if you're a woman and especially around the middle. And learn what to do about it!
Have you tried green smoothies for weight loss? What was your experience? Share in the comments section!
Up Next: A Review of John Robbins' Epic Work, The Food Revolution
Editor's Note – This post was originally published on May 30, 2017, and has been updated for quality and relevancy.
Posted in: Green Smoothies, Reader Letters
34 thoughts on "Why Do I Get Constipated or Not Lose Weight On Green Smoothies?"
Leave a Comment