Green Smoothies: Tiny Little Orgasm in a Cup?
My tennis teammate, Tiff, runs races and is an incredible 4.0 tennis player. Before we ended up playing competitive tennis together, I used to see her on the gym treadmills and be downright scared of her. Who runs for 90 minutes straight at an 8.0? It's not normal. I couldn't do it if you held a gun to my head.
I try periodically to talk her out of her Diet Mountain Dew habit. And into a new green smoothie habit. Sometimes skinny athletes not having any health problems are the hardest sell.
Tiff's First Green Smoothie!
Finally, since I spoke to her women's group at the Riverside Country Club last week, she tried her first green smoothie! She even bragged later that she had two cups. Tiff is the biggest smack-talker in Utah competitive tennis. She is super funny and has this never-ending banter thing going with our teammates Cindy and Jill. She is well-known for saying things, when an opponent puts the ball away at the net, like,
"I wish you were never born!"
When I saw her drinking her first ever green smoothie, I had to memorialize the occasion with this cell-phone photo, of course. This conversation ensued:
Robyn: This is so awesome! I think I am going to put you on my blog. You should give me a quote, though.
Tiff: Okay. Here's my quote. It's a tiny little orgasm in a cup.
Robyn: Ummmm. I was thinking of … you know, some DIFFERENT kind of quote.
Tiff: Well that's what I have to say.
Super proud of you, Tiff! If you're ready to jump on the bandwagon too, check out our FREE green smoothie cheatsheet that will give you perfect smoothies every time. With this guide, you can make over 1,000 different varieties of green smoothie and find all your favorites along the way. The guide also comes with two video tutorials to pump up your green smoothie game even more. Get yours today!
Read next: Healthiest Smoothie Recipes for Each Season of the Year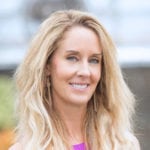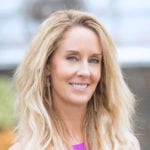 Robyn Openshaw, MSW, is the bestselling author of The Green Smoothies Diet, 12 Steps to Whole Foods, and 2017's #1 Amazon Bestseller and USA Today Bestseller, Vibe. Learn more about how to make the journey painless, from the nutrient-scarce Standard American Diet, to a whole-foods diet, in her free video masterclass 12 Steps to Whole Foods.
Posted in: Green Smoothies