Pumpkin Treat Recipes for a Cozy Autumn Day
Melinda is my detox buddy and has been for a few years now, ever since we first beta tested the program. We've done a full detox together several times, and let me tell you, this woman is game for anything that improves health. She's also my personal assistant, one of my best friends, a dedicated runner, and a very active mother of 5 kids (ranging in from 5 to 20). As if often true of my mentors and examples, she doesn't eat a perfect diet (neither do I); she just eats a very, very healthy diet, very consistently.
Melinda and I love to travel together, partly because we love the same foods. Next weekend, we're taking our boys to St. George for a baseball tournament, and we're already planning what to tote in the cooler. Sure, chocolate's one of our mutual favorites! But we also love wildly healthy things, like the green smoothies we make every day at home. We juice vegetables regularly, and our palms are a little orange from the pigment of drinking carrots and beets for years.
The other day, I was talking with Melinda, and we discovered that we both crave pumpkin and peanut butter this time of year. Anything with pumpkin in it is okay with me (YUM!), so Melinda made up these tasty recipes for us and our kids.
Peanut Butter Pumpkin Pick-Me-Up
Think of this as a dessert or a cold or hot drink! You can make it a thick pudding by adding arrowroot powder, psyllium powder, or blended chia, then sticking in the fridge to chill.
Ingredients
1/2 cup pumpkin purée
2 tbsp cacao powder
1 tbsp hemp seeds
Hazelnut flavored Stevia to taste
1-2 tbsp natural peanut butter
1 1/2 cups coconut water
Blend all and enjoy, hot or cold!
Raw Pumpkin Peanut Butter Pie
Ingredients
Crust
1 cup almonds
1 cup soaked raisins or dates
2 tbsp cacao powder
Filling
1 cup pumpkin purée
1/3 cup natural peanut butter
1/2 cup soaked raisins or dates
2 packets Stevia powder
2 tbsp almond milk
1/2 tsp vanilla
Directions
Soak raisins or dates for at least 1 hour to soften.  Drain and combine all ingredients for crust in food processor or high-powered blender.
Press into small pie pan.  Chill while making the filling.
Add all ingredients for filling, after draining water from raisins or dates first.  Blend until thick and creamy.
Layer filling on top of crust and freeze.
Read next: Healthiest Smoothie Recipes for Each Season of the Year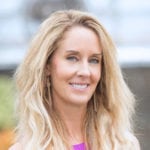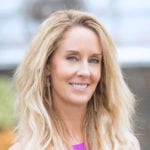 Robyn Openshaw, MSW, is the bestselling author of The Green Smoothies Diet, 12 Steps to Whole Foods, and 2017's #1 Amazon Bestseller and USA Today Bestseller, Vibe. Learn more about how to make the journey painless, from the nutrient-scarce Standard American Diet, to a whole-foods diet, in her free video masterclass 12 Steps to Whole Foods.
Posted in: Recipes