We all want more peace, creativity, and joy. Towards that end, we could be mindful of when we're soaked in dirty energies.
Learning how to "discharge" negative energies, as well as how to "charge" your human battery, can make a massive difference in how you feel.
You may have never thought of yourself as an electrical being before, but now is a good time to start. Because you are. You are surrounded by, and made up of, several force fields:
electrical,
magnetic,
electromagnetic,
and others whose effects are measurable, but are not fully understood by science.
Understanding this truth will be powerful for your health, but also your overall sense of well-being! My new book, Vibe, explains how going outside and doing a "Five-in-One Vibe-Raising" video, can dramatically improve how you feel, in just a few minutes.
That concept might sound strange and theoretical. You might wonder if the idea of decreasing chaotic frequencies in your energy field is even legitimate.
Actually, the whole field of quantum physics, and quantum biology, has been leading to this moment in time: when human beings understand themselves as energies. And begin to respect our energetic states, and protect them.
It was the early 1940's when Albert Einstein said, "Everything in life is vibration."
The truth is, when you go through the TSA scanner, or you carry a personal device with Wi-Fi on, or you spend 20 minutes with a negative person…
…you'll actually have a lot of unpaired electrons you need to discharge, as a result.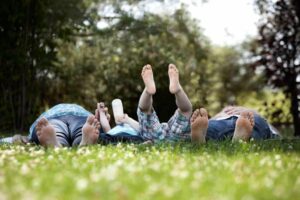 One great way to do so is to get as much of your body in contact with the Earth as possible. For even 5 to 10 minutes a day. The Earth's core has a measured vibrational force of 528 Hertz, which is known to be powerfully healing to human beings.
Hugging a tree, with your bare feet on the ground, is another socially strange, but effective way, to get the job done. Or lying flat on the ground, with as much of you exposed as possible, to the grass, dirt, or sand. You don't just feel amazing, when you do this, or take a walk on the beach, because it reminds you of your childhood–but also because you're affected, energetically, by the Earth's vibrational force.
If you want to hear me talk about it, I did this Facebook Live recently:
These three amazing videos are a free gift from me, and great ways to start living at higher vibrations. For more depth, you can get my new book about "Einsteinian" ways to improve your health and happiness. When you order Vibe here, you get some very special bonuses, including a 7-Day Vibe Detox using only the highest frequency foods, to feel amazing, fast. I will email you the detox, as soon as you order the book.
One easy and very pleasurable way to supply antioxidants, easily, is to ground, and charge, and oxygenate, every day. While twisting your spine with yoga, and listening to a meditation to bring you into the high-frequency state of gratitude. That's what just one of these three free videos does for you.
Until the modern age, where most of us have no contact with Mother Earth anymore, we used to have massive electron exchange with the energies of the Earth.
You already know to get in the sunshine as often as possible. (The advice to stay out of the sun, which prevailed as health advice for 20-30 years, has been completely overturned by evidence.)
Evidence now shows that people closer to the equator, people with more year-round sun exposure, have the lowest rates of cancer. And that's not all. Hundreds of published studies also correlate higher levels of Vitamin D to lower levels of cancer.
And the opposite is true, as well: if you have low Vitamin D levels, you're far more likely to get cancers of various kinds.
(Plus, the chemicals in sunscreen may be even more carcinogenic as the radiation you get when you're sunburned.)
But it's not just Vitamin D. That part, I bet you already knew.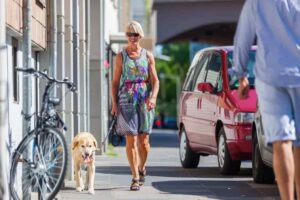 When you get 10 minutes or more of sunshine, you're also "charging" your human battery with important energies that human beings have always needed. (When we started living this strange, sterile life inside buildings and cars, in the Industrial Age, we lost this important way to be healthy.)
There's lots in my new book to help you make small choices, to live at calm, grounded, peaceful energies every day–but you can start by picking up these three easy videos to do five things at once, each day, to raise your frequencies.
All three videos are really special, and powerful. But my favorite is the 10 minutes of yoga flows. Listen to a gratitude meditation while wringing toxins from your spine, oxygenating with deep breaths, grounding with your feet on the Earth, and charging in the sun. You'll raise your vibrational energy by 10 Hertz. You really just have to try it for yourself, to discover how powerful it is. You will feel the difference.
Download these demo videos–besides my favorite yoga and gratitude one, you get a tai-chi empowerment video, and an emotional release video–and try one, whichever one serves you on any given day.
Or grab a copy of the book, and these three videos are a bonus, with some other really cool gifts too (the High-Vibe Shopping List, with the 200 highest and 45 lowest-frequency foods, and a 7-Day Vibe Detox using the top 200, to clean the junk out of your cells and help you into higher energies in just a week.)
Let us know if you FEEL your energies increase!