Activated charcoal? 10 ingredients for your smoothie!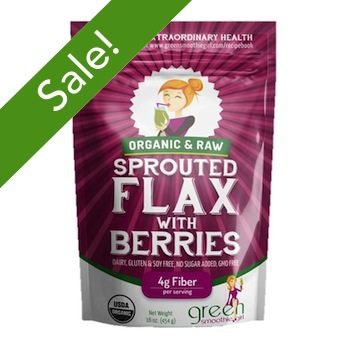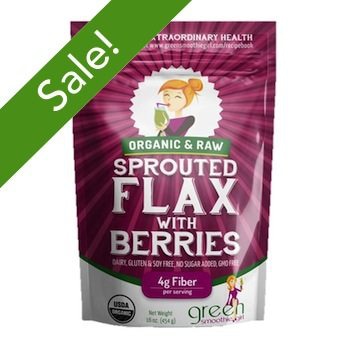 PLUS Sale on GSG Sprouted Flax w/ Berries!
Activated charcoal is an interesting green smoothie addition, and I'm seeing more people offer it as a supplement. It's not the charcoal in your BBQ, don't worry! (Never eat that.)
But charcoal made from coconut husks (make sure you use a natural product) is used in poison control centers very effectively, and many people take it with lots of water—very important!—to avoid a hangover, to deal with food poisoning, or even to avoid gas and bloating when they eat foods that cause gas.
Life Yoga Center sent me this beautiful infographic, which may give you some new ideas if your green smoothie is getting boring, or you're looking to take it to the next level.
Having a bottle of activated charcoal on hand if you drink alcohol is a great idea. Some data suggests that it may be better than stomach pumping to treat poisoning! And it's safe, and sometimes prescribed for some uses in pregnancy.
It's an adsorbent, which means it binds to toxins and takes them safely out of the body.
I'm always looking for ways to make my green smoothie even more nutritionally spectacular. This month we have our Berry Sprouted Flax on sale for 30% off—I always add it to a smoothie for plant-based, live, superfood Omega-3 fatty acids.
Posted in: Detox, Green Smoothies, Recipes