Two Cake Recipe Contributions from a Reader
These recipes were submitted by RuLea Taggart when I blogged about my kids' birthday cake last August. (I have made healthier ingredient substitutions for these two recipes. Note that I have not tested the recipes, and any comments are welcome!)
If you don't have Original Crystal Himalayan Salt, read my report on it here with a link to get some.
Hot Fudge "Burn the Fat" Pudding Cake
Cake Ingredients
1 cup organic whole-wheat flour, hard white, ground fine
3/4 cup Sucanat
3 tbsp organic cocoa
2 tsp baking powder
½ tsp Original Himalayan Crystal Salt
½ cup filtered water
1 tsp vanilla
Topping Ingredients
1/4 cup organic cocoa
1 cup Sucanat
1 3/4 cup filtered hot water
1/2 cup chopped nuts (optional)
Directions
Mix cake ingredients together in a high-power blender or using a hand mixer.
Pour batter into 9″ square or oblong glass or non-teflon baking pan. (Double recipe for 9×13 cake pan.)
Combine cocoa, Sucanat, and hot water for topping. Pour over batter. Sprinkle nuts over the top.
Bake at 350 degrees for 40-45 minutes. Serve warm or cool.
RuLea says she cuts the sugar down and still finds it plenty sweet. You can also substitute agave &  use less liquid. It might seem very runny, but the cake bakes up & pudding settles on bottom. YUM.
Yummy All-You-Can-Eat Cake with Variations
Ingredients
3 cups finely ground whole-wheat flour
2 tsp baking soda
2 cups organic sugar
2 tsp vanilla
2 tsp Original Himalayan Crystal Salt
spices to taste (cinnamon, allspice, clove)
2 cups cold water
2 tbsp raw apple cider vinegar
your choice of apples, nuts, carrots, raisins, zucchini, dates, etc.
Directions
Combine flour, baking soda, sugar, vanilla, salt, and spices, then blend water and apple cider vinegar into the dry ingredients.
Add remaining ingredients of your choice. Mix together for 1 minute in a blender or 2 minutes by hand.
Bake in a 9×13 pan at 350 degrees for 35 minutes.
Read next: Need a Healthy Treat? 6 Easy Swaps for Your Favorite Recipes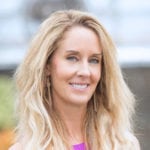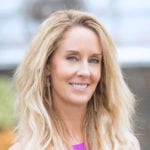 Robyn Openshaw, MSW, is the bestselling author of The Green Smoothies Diet, 12 Steps to Whole Foods, and 2017's #1 Amazon Bestseller and USA Today Bestseller, Vibe. Learn more about how to make the journey painless, from the nutrient-scarce Standard American Diet, to a whole-foods diet, in her free video masterclass 12 Steps to Whole Foods.
Posted in: Recipes, Whole Food