One of My Favorite Weekend Breakfasts: Pumpkin Waffles
My Breakfast class at the Zermatt Resort last week was great fun. Just one strange thing I discovered after class when I went to sample the food: the chef apparently made my Pumpkin Waffles without pumpkin!
Weird. But my newsletter with these recipes went out, and one reader immediately went out to find canned pumpkin and said "crop damage" means no canned pumpkin right now. Maybe that's why! (I keep it in my food storage, so I didn't know.) If you can't get it in the store, hang onto this recipe, perfect for fall. Or used cooked pureed carrots or your own winter squash or pumpkin, baked, outer peel removed, and pureed.
We love these dense, delicious waffles with raw applesauce from the apples coming out of our tree now (see the photo below of Tennyson picking them) and a little real maple syrup.
To redeem myself, here's the recipe. It makes a big batch so you'll have leftovers, which you can freeze if you want.
Remember that if you soak the liquids in the grains overnight, you neutralize phytic acids that may bind to minerals, making them unavailable to you. You also break down the proteins, making grains easier to digest. (Check out Chapter 9 of 12 Steps to Whole Foods to learn all about this.)
Pumpkin Waffles
Ingredients
2 cups whole-wheat flour, finely ground (soft white is my favorite for this)
2 cups regular rolled oats
1 (30 oz.) can pumpkin
¼ cup coconut oil (liquid)
3 tbsp Sucanat or unrefined coconut sugar
2 tsp cinnamon
1 tsp nutmeg
1 tsp sea salt
1 ½ tsp baking powder (no aluminum) *reduce by ½ tsp. if you soaked grains overnight
1 cup yogurt or kefir
2 ½ cups water
2 tsp vanilla
3 eggs (organic, free range) or 3 tbsp chia soaked in 9 tbsp water
Directions
Blend rolled oats in your high-power blender to break them down to a coarse meal.
Mix whole wheat flour, oats, yogurt, and water together, then cover and let sit overnight (optional).
In the morning, add remaining ingredients and mix by hand, but don't overmix. Batter is dense, and baking time usually must be longer than waffle timer indicates.
Top with your choice of Quick Raw Applesauce, plain yogurt, or real maple syrup.
Quick Raw Applesauce
Ingredients
4 large Jonathan or Fuji apples, washed/cored/quartered
1 cup water
1/3 cup lemon juice
2 tsp cinnamon
½ tsp nutmeg
1/3 cup (or more, to taste) maple syrup
Pulse all ingredients in high-power blender for a chunky sauce.
Read next: Everything You Need to Know About Growing Your Own Green Smoothie Greens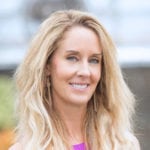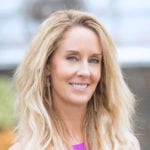 Robyn Openshaw, MSW, is the bestselling author of The Green Smoothies Diet, 12 Steps to Whole Foods, and 2017's #1 Amazon Bestseller and USA Today Bestseller, Vibe. Learn more about how to make the journey painless, from the nutrient-scarce Standard American Diet, to a whole-foods diet, in her free video masterclass 12 Steps to Whole Foods.
Posted in: Recipes