Kristin's Tomato Confit
Do you grow cherry tomatoes or know someone who does? There's a huge field of them at the top of my street, abandoned by the grower because it's too labor-intensive to pick them. Luckily the owner of the field is generous and I can take my fill! If you've got access to some, my site director came up with a recipe that will blow your mind.
My favorite thing to do with this stuff is dip brown-rice crackers in it, but there are plenty of possibilities. At the end of the recipe, Kristin has added some ideas.
Kristin's Tomato Confit (pronounced "cone-fee")
the amount you use of each ingredient will depend on your preferences. play around and find what works for you!
Ingredients
garden-fresh cherry tomatoes
yellow tomatoes (optional, for color)
garlic
rosemary
olive oil
sea salt
freshly ground pepper
Directions
Fill the bottom of a pan with whole garden-fresh cherry tomatoes. I like to use an 8×13 pan, but you can adjust for your circumstances. I also add yellow tomatoes for color if I have them.
Crush the cloves of an entire bulb of garlic and add it to the pan.
Add the leaves of two sprigs of rosemary.
Drizzle with olive oil and add sea salt and freshly ground pepper, to taste.
Bake at 300 degrees for an hour.
Remove from oven and smash coarsely with a potato masher. Spread on bruschetta, on its own or with goat cheese, or add to couscous, quinoa, or pasta as a sauce.
Read next: Patty's Raw Italian Feast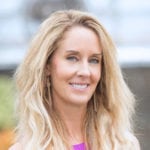 Robyn Openshaw, MSW, is the bestselling author of The Green Smoothies Diet, 12 Steps to Whole Foods, and 2017's #1 Amazon Bestseller and USA Today Bestseller, Vibe. Learn more about how to make the journey painless, from the nutrient-scarce Standard American Diet, to a whole-foods diet, in her free video masterclass 12 Steps to Whole Foods.