Split Pea Soup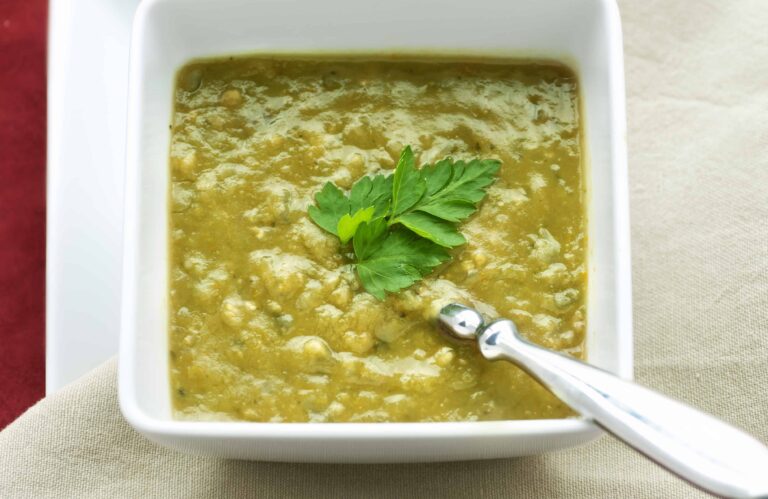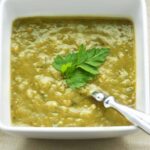 Split Pea Soup
My famous split pea soup! Even people who think they don't like split peas, love this soup. It's chock full of healthy whole plant foods including onions, celery, potatoes, and more.
1 1/2

tsp

extra virgin olive oil

1

yellow onion, chopped

1

bay leaf

1 1/2

cloves

minced garlic

1

cup

dried split peas, rinsed

1/2

cup

brown rice, rinsed

7

cups

water

2

carrots, chopped

1 1/2

potatoes, diced

2

tbsp

dried basil

1 1/2

tsp

dried thyme

1/3

tsp

freshly ground black pepper

1

tbsp

sea salt
In a large pot over medium-high heat, sauté the onion and garlic in the oil until the onions are translucent.

Add the peas, rice, bay leaves, salt, and water. Bring to a boil and reduce heat to low. Simmer for 20 min., stirring occasionally.

Add the carrots, celery, potatoes, parsley, basil, thyme, and pepper. Simmer for 30 min. until the vegetables are tender. Enjoy now or up to 1 week stored in the fridge.
Tags: basil, brown rice, garlic, gluten free, onion, potato, split pea, sugar free
Categories: Lunches, Main Dishes, Soups