Gluten-Free, Sugar-Free Banana Nut Bread | GreenSmoothieGirl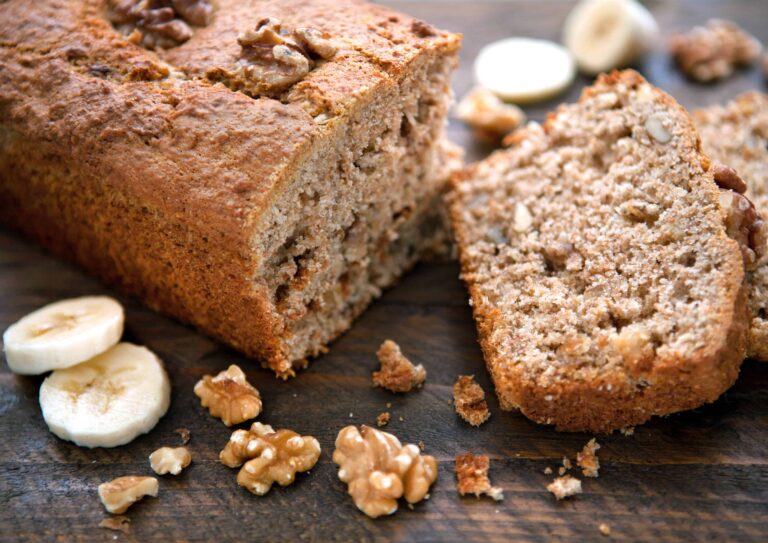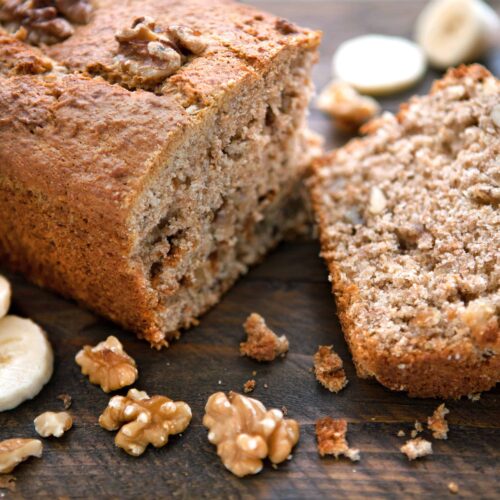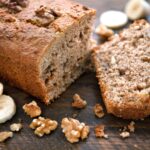 Gluten-Free, Sugar-Free Banana Nut Bread
This healthy baked treat uses xylitol, which has 40% fewer calories. Delicious!
6

tbsp

coconut oil or unsalted butter

1

cup

XyloSweet xylitol granules

3-4

very ripe bananas

3

eggs

or 3 Tbsp. chia soaked in 9 Tbsp. water for 10 mins or more

1/2

cup

organic buttermilk

or ½ cup organic milk, with ½ tsp apple cider vinegar or lemon juice added

2

cups

gluten-free flour (quinoa, buckwheat)

1

tsp

baking soda

1

tsp

aluminum-free baking powder

1

tsp

nutmeg

1/2

tsp

sea salt

3/4

cup

walnuts, hazelnuts, or pecans, coarsely chopped
Preheat oven to 350 and grease and flour a 9"x5" pan.

In a bowl, mix dry ingredients and set aside. Use an electric mixer to cream butter and xylitol together until light and well combined.

Add bananas and lightly beaten eggs (or soaked chia). Mix well. Add buttermilk and mix just until incorporated into the batter.

Slowly add dry ingredients to batter, and stir. Do not overmix, as the final batter should still be lumpy.




Pour batter into baking dish. Fill pan to 2/3 full (if you have extra, use it to fill muffin tins, which will require less baking time).

Bake about 55-60 minutes until bread is a golden brown and has pulled away from the sides of the pan slightly. A toothpick inserted in the center should come out clean.

Remove from oven and allow the bread to cool for 5 minutes before removing from the pan. Cool completely before slicing.
Tags: banana, bread, chia, gluten free, pecan, sugar free, walnut
Categories: Breakfasts, Healthy Snacks