Sautéed Garlic Spinach | GreenSmoothieGirl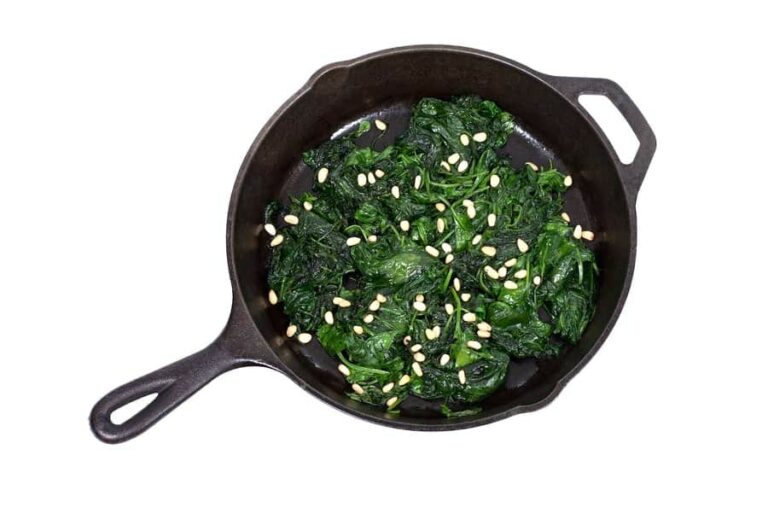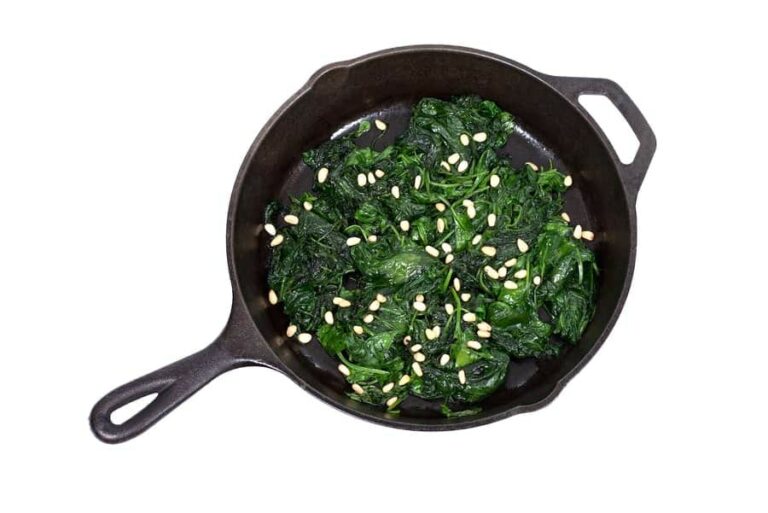 This healthy Sauteed Spinach Recipe is my favorite way to eat (cooked!) spinach. As it's a vegan dish, this recipe uses olive oil and pine nuts for a warm flavor profile.
For easy instructions, watch my how-to video below!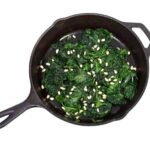 Sautéed Garlic Spinach
This is Robyn's favorite way to eat spinach.
2

lbs.

spinach leaves, coarsely chopped

(80% of Costco bag)

3

Tbsp.

extra virgin olive oil

10+

garlic cloves, coarsely chopped

(or you can use whole garlic cloves)

1/2

tsp.

sea salt

1

tsp.

freshly ground black pepper

1/2

C

pine nuts, toasted under broiler

(optional)

lemon wedges

(optional)
Sauté the garlic in olive oil for about 1 min. until garlic is clear.

Add the spinach and seasonings and sauté for 1-2 min. or until spinach is wilted.

Optionally, toss in pine nuts.

Serve immediately with lemon wedges.
This savory recipe is more than just a side dish. If you're running late and have no time to create an elaborate dinner, this recipe is a lifesaver, taking under ten minutes to make! Brilliantly simple, deliciously healthy.
[Related Recipe: Cheesy Kale/Collard Crisps]
[Related Blog Post: How to Freeze Spinach, Kale, and Other Leafy Greens for Later(With Shortcuts!)]
Tags: garlic, olive oil, pine nuts, spinach, vegan
Categories: Sides