Power Green Smoothie | GreenSmoothieGirl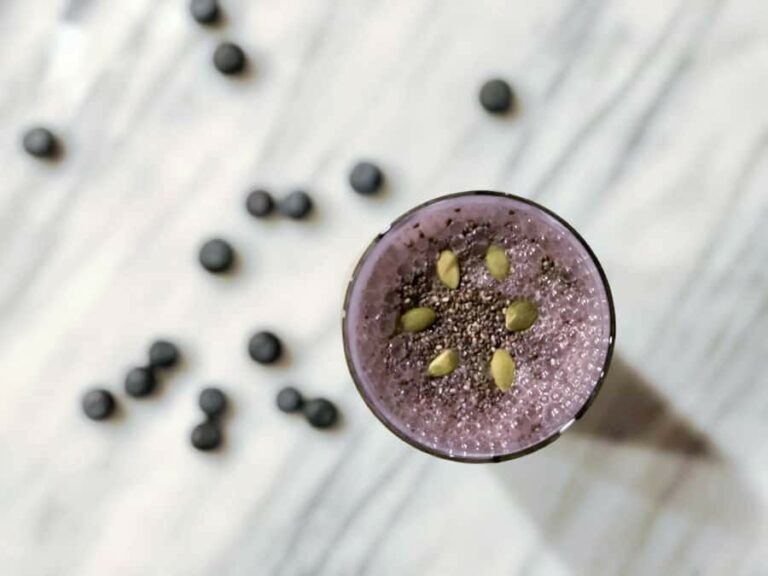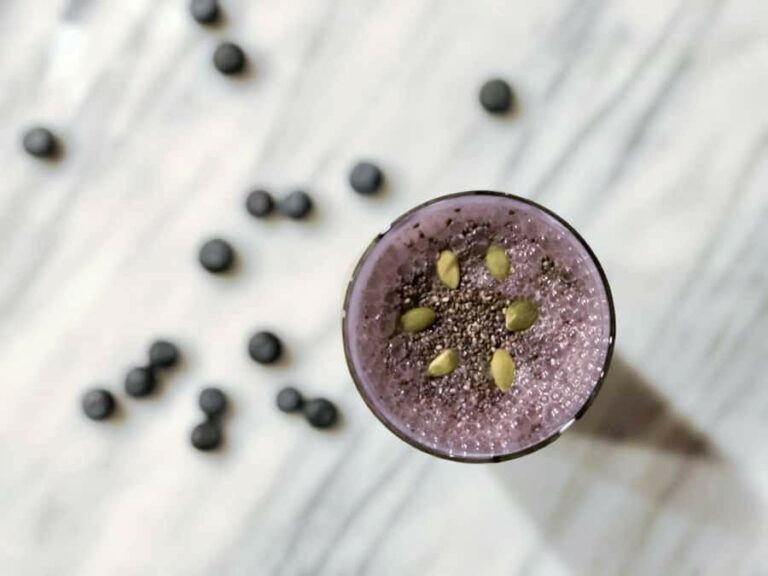 This Power Green Smoothie uses protein powder and green tea as well as fruits and veggies to aid in healthy weight gain and immunity. It's perfect for those folks feeling as though they are not getting enough from their diet to support healthy muscle mass and daily functions.
The recipe was contributed by Marsha Patterson in San Jose, CA. Marsha says: "I wish I'd had this recipe when my elderly mother would drink only Ensure. This is the healthful alternative to that sugar-laden synthetic drink for those usually older patients who feel they are not receiving enough calories/nutrients in their diet."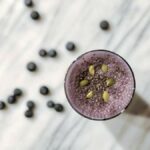 Power Green Smoothie
This protein-rich smoothie recipe was contributed by Marsha Patterson in San Jose, CA.
1

Scoop

GSG Protein Powder

(chocolate or vanilla)

1

C

coconut water

1

C

unsweetened almond milk

1

C

brewed green tea

1

packet

frozen açai purée

1/2

C

blueberries

1

tsp.

turmeric

1/2

tsp.

ginger powder

1/2

tsp.

cinammon

1

Tbsp.

GSG Sprouted Flax

1

Tbsp.

chia seeds

1

Tbsp.

raw, organic pumpkin seeds

1

Tbsp.

raw, organic sunflower seeds
Blend everything in a high power blender until smooth.
Getting your daily intake of protein can be hard for some folks transitioning into a raw diet, or beginning to substitute some meats for more plant-based alternatives. This smoothie makes it really easy.
The Power of Protein
The recommended dietary reference intake of protein is "0.8 grams of protein per kilogram of body weight, or 0.36 grams per pound. This amounts to: 56 grams per day for the average sedentary man. 46 grams per day for the average sedentary woman." Our protein powder has 13 grams of protein all by itself! (And it's vegan, Kosher certified, allergen-free, gluten-free, and made in the USA).
Let's break down the rest of it:
Coconut Water: 1.7 grams/cup
Almond Milk: 1 gram/cup
Acai Puree: 1 gram/packet
Sprouted Flax: 4 grams/20g scoop
Chia seeds: 2.35 grams/tbsp
Pumpkin Seeds: 1 gram/tbsp
Sunflower Seeds: 2 grams/tbsp
With the protein powder, that's a total of 26.05 grams of protein, just in one drink! Over half the daily intake for the average woman, and nearly half for the average man. Impressed yet?
And, that's just the protein content! There's so much more goodness in the Power Green Smoothie, like antioxidant nutrients, Vitamin B-complex for stabilizing mood and energy, and Omega Essential Fatty Acids.
Feel good about what you're serving when you make a Power Green Smoothie, and energized every time you drink it. Enjoy!
[Related Recipe: Super Hulk Green Smoothie]
[Related Post: 23 Ways to Use Bone Broth Protein]
Tags: almond milk, blueberries, chocolate, green tea, protein, protein powder, seeds, smoothie, turmeric, vanilla, vegan, vegan diet
Categories: Breakfasts, Healthy Snacks, Main Dishes, Smoothies