Patty's Favorite Spinach | GreenSmoothieGirl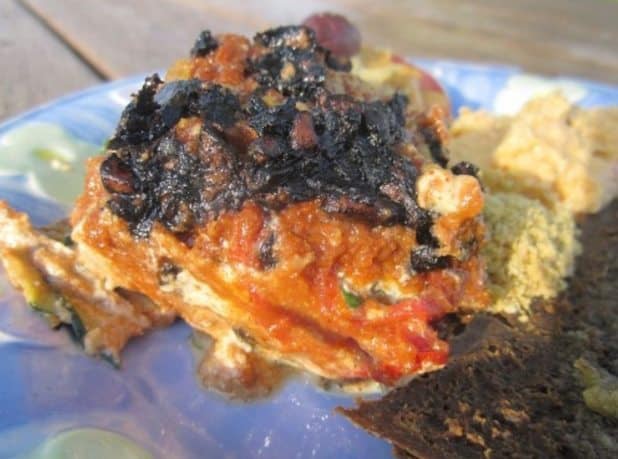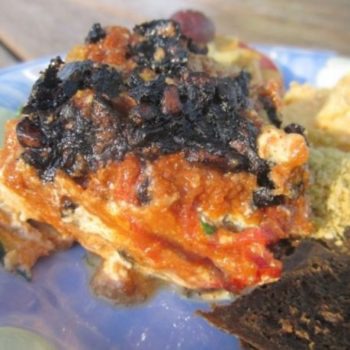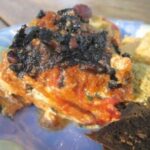 Patty's Favorite Spinach Lasagna
This rich Italian dish features coconut nectar, zucchini, baby spinach, and more!
6-8

zucchini

2

cups

coconut nectar

6

cups

Patty's Rawcotta Italian Cheese

(here: https://greensmoothiegirl.com/recipes/pattys-rawcotta-italian-cheese/ )

30

oz

baby spinach

6

cups

Patty's Favorite Italian Sauce

(here: https://greensmoothiegirl.com/recipes/pattys-favorite-italian-sauce/ )

1/2

cup

raw parmesan cheese

5

cloves

garlic

1/4

cup

olive oil

1

cup

dehydrated, sliced tomatoes
One day before your dinner slice zucchini into long thin slices with mandolin, soak zucchini noodles in coconut nectar for 20-40 minutes.

Shake "noodles" in colander so they are not too wet, and spread on a dehydrator tray covered with a non-stick sheet. Dehydrate noodles at 110 for about 12 hours, until dry and a bit crisp.

About four hours before dinner get ready to assemble the lasagna.

Brush bottom of large lasagna dish with Patty's Favorite Italian Sauce so noodles won't stick.

Put down a thin layer of noodles, spread 3 cups rawcotta cheese on top

Rinse spinach and place in large colander on top of larger bowl. Pour 5 cups of boiling water over spinach through the colander so spinach becomes soft and easy to massage.


Put softened spinach into bowl with ¼ cup of parmesan cheese and ¼ cup of olive oil that has been blended with five cloves of garlic. Massage all ingredients into the spinach.


Pat layer of spinach onto the cheese layer, top with another layer of rawcotta cheese.

Layer with dehydrated tomatoes. Top with Patty's Favorite Italian Sauce.

Sprinkle with ¼ cup parmesan cheese. Top with dehydrated portabella mushrooms.

Dehydrate pan of lasagna at 105 degrees for at least two hours and serve warm.
Comment from Robyn: I find this too rich, and would add layers of raw, thinly sliced CUCUMBERS in this dish, and a lot less of the Italian Cheese, which is FABULOUS, but save some of it for dip for more cucumbers later!
Tags: garlic, italian, spinach, tomato, zucchini
Categories: Main Dishes