Inflammation-Fighting, High-Protein Turmeric Coffee Recipe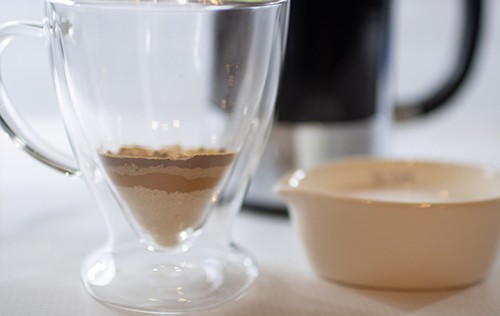 Here's A Healthy Turmeric Coffee Recipe for You…
Golden milk, with its beautiful warm color, has been a health trend for a few years, yet it's based on an ancient Indian drink known for its health benefits.
The earthy taste of turmeric also pairs well with coffee in this High-Protein Turmeric Coffee Recipe. It's slightly spicy and warming, with a hint of heat from the ginger.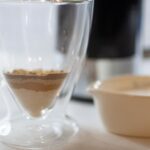 8

oz

brewed organic Lifeboost Coffee

hot

1

Tbsp

GreenSmoothieGirl Bone Broth Protein

Vanillia Shake

 ½

cup

unsweetened coconut milk

from the can

1

tsp

ground turmeric

or less to taste

⅓

tsp

ground ginger

⅓

tsp

cinnamon

1

pinch

black pepper
Heat the coconut milk in a saucepan on medium, be sure not to boil.

While heating, stir or whisk in the bone broth powder, turmeric, ginger, cinnamon, and black pepper.

Blend together with the coffee for a foamy, blended beverage.

Serve or enjoy in a large mug.
Turmeric is best known for its proven anti-inflammatory abilities. Ginger is also anti-inflammatory.
These flavorful ingredients will also boost your immunity. In particular, the active compound in turmeric, curcumin, is both antiviral and antifungal.
When turmeric is combined with healthy fats, like coconut milk, and a famous extract of black pepper, you boost your body's intake of turmeric significantly. In fact, the "piperine" in black pepper has been found to increase the absorption of turmeric by as much as 2,000%! And you need only a dash.
Turmeric also works as a natural pain reliever.
The taste of this turmeric coffee is complex and delicious. A healthy, balanced breakfast in a mug.
Want more bone broth beverages, like this Healthy Turmeric Coffee? Here are 9 Healthy, Satisfying Bone Broth Drinks to Warm You Up
Categories: Drinks