Ep. 302:  Peptides: Are they Miracle Cures, or Just More Drugs?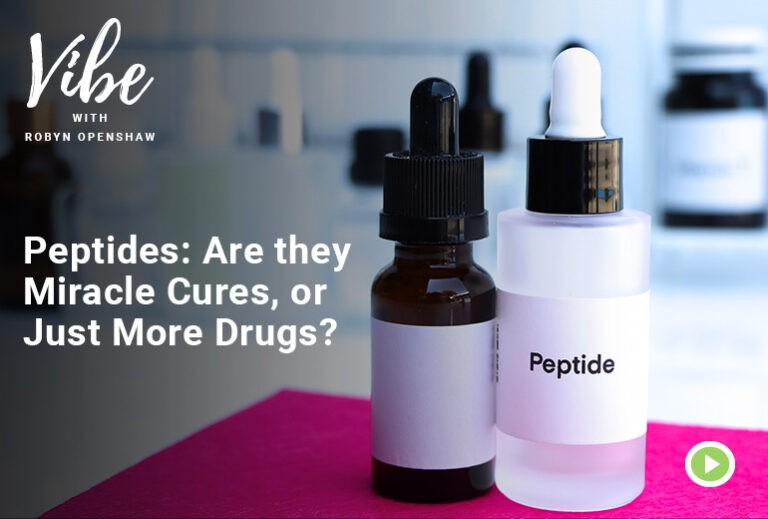 Podcast: Play in new window
Almost daily, I'm being asked about peptides, and many of you are telling me they're being marketed to you by your "holistic" practitioners. Let's review what they are, and whether they live up to the hype, in seven minutes flat.
LINKS AND RESOURCES:
Watch Video Version Here:
**Get this episode's resources: https://greensmoothiegirl.com/your-high-vibration-life/episodes/truth-about-peptides/