Ep. 249 :Dr Cahill On Conquering Fear. She Updates Us on Traveling with Freedom, Exposes the PCR Test Lies & More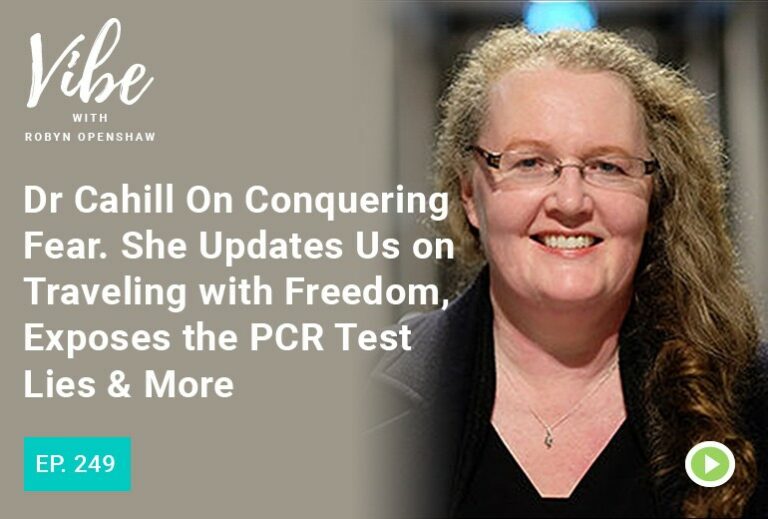 Podcast: Play in new window
Are you still getting sucked into using "their" words like pandemic, positive PCR test, etc? Are you allowing your boss, an airline employee, or a store clerk to rob you of inalienable rights? You won't walk out with your head hanging down, ever again, after this important conversation with the inimitable Dr. Dolores Cahill of Ireland.

LINKS AND RESOURCES:
GET IVM AND THE DOCUMENTS TO PRINT HERE
Podcast –Get Ivermectin NOW, Because It Takes 2 Weeks, and Hospitals Have Banned It!